Like all the farmers this year, we've been challenged to work on getting our crops out. So when we're having this great weather and (keep your fingers crossed) all through the weekend, well it makes everyone in a much better mood!
After fixing a minor repair on the combine, it was full throttle ahead! There is some discussion that the weather is going to turn for the worse early next week along with the terrible four letter word – SNOW! So no one is wasting any time!

So when I gave Daryl a ride to pick up his combine and take it in the field tonight, he said he needed a couple of things and asked if I'd bring them out in a little bit. You bet! I haven't rode in the combine yet this year, and call me weird but it's kinda fun. Well at least if I'm not driving it or nothing breaks.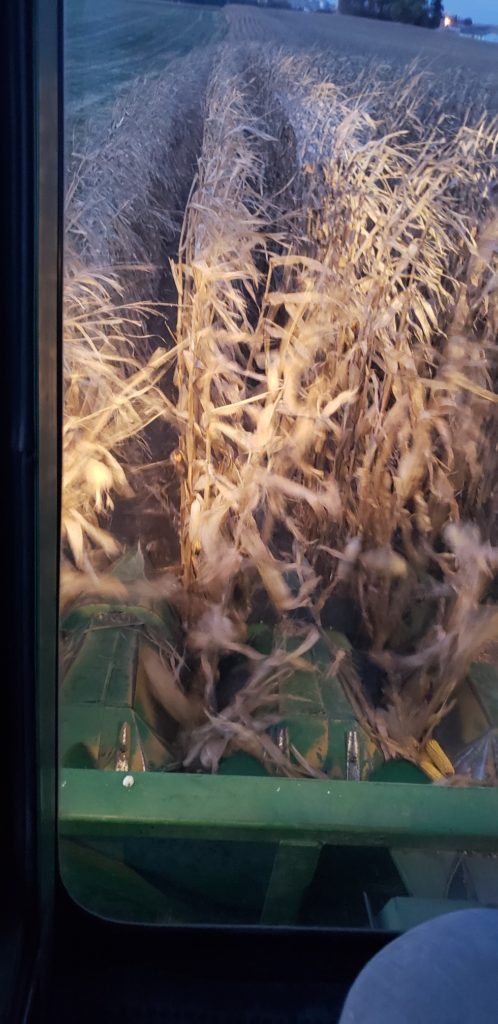 After checking on the chickens and doing some chores, I put on some sweat pants over my pants and grabbed a hooded jacket and I'm ready! Now it wasn't the best look for me, but it was warmer than what I had on.
Now to ride along in our combine you have to get cozy. I mean real cozy. See we don't have the equipment with the buddy seat beside the driver, so you have to kind of fit your backside behind the driver's seat and stay there. It's really not too bad and honestly I was just happy that I can still fit!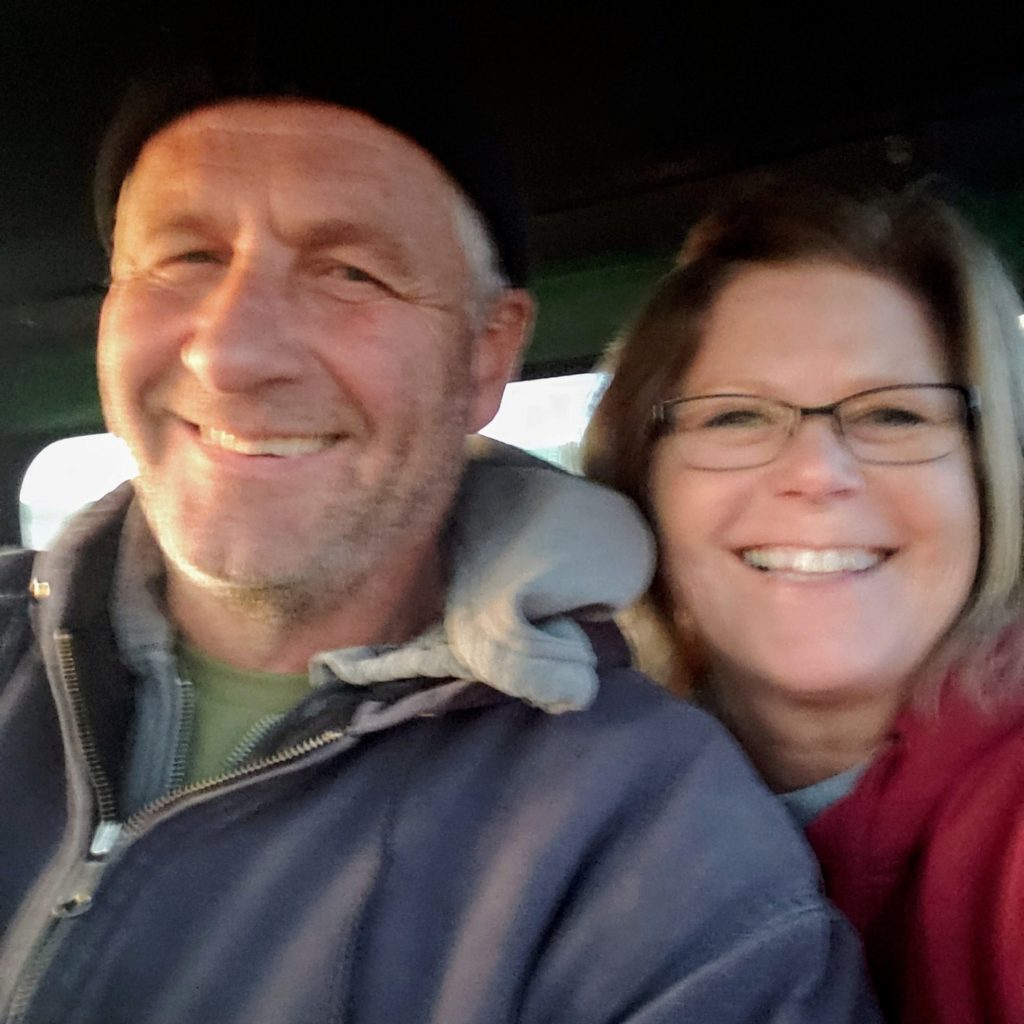 Well I only rode one round and then I had to get back home to make some soap. Someday, yup someday, I'm going to spend more than one round with Daryl out in the field, and maybe even in the daylight!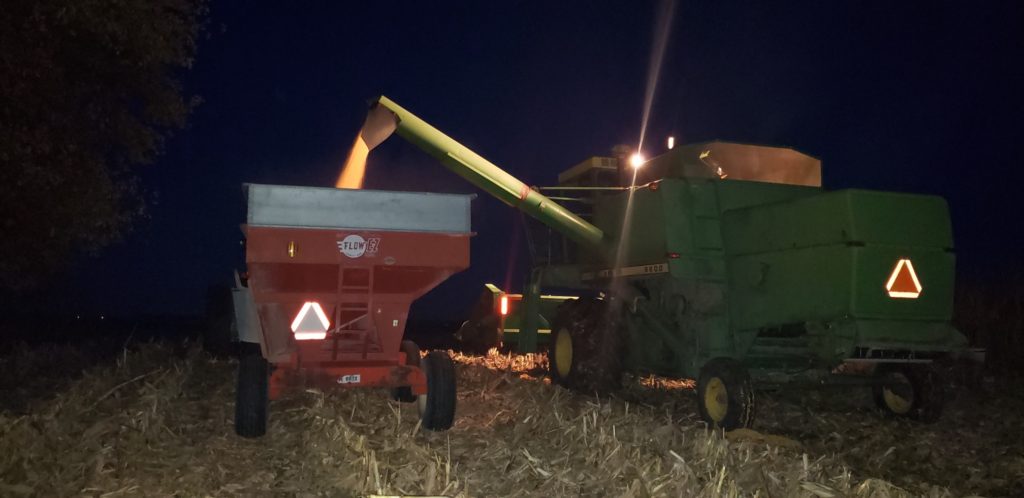 My only concern when that day actually does come, there's no way that I'll be able to get up the steps of the combine much less squeeze my butt behind the drivers seat!
Oh well, for now – Happy Harvesting!