Christmas. It's a brief period in time when it feels to me that everything stands still. Now don't get me wrong – there is a lot of preparing, buying, budgeting, and organization into each and every Christmas, but when the actual day comes when everyone gets together, it's just down right awesome! So for this year I feel so lucky that not only did our kids all make it all home to the farm, but almost everyone was able to make it for Ma's Christmas. I think there was around 59 people who were there and we were missing around 8. Now that in itself should be recognized as a major success!
Planning stage: You know when you're planning on having people travel and come to your house you don't just worry about 'will I have enough food' but you also worry about 'does my house look clean enough' 'will anyone show up'.  Now I'm sure I over think this a little bit too much and I'm also sure that no will care if they find some dust on a window sill. Well I hope they don't anyway!  But there are so many things to think about and to top off my worry list is the weather. Because by this point you've somewhat got your house organized, you've bought enough food so that if there is someone who is remotely hungry for the next month or so – you'll be ready to feed them! And the only thing that could stop this from not going as planned would be a winter storm.
So of course I started to watch the weather as soon as it was available for the 10 days forecast. With the weather looking good in the forecast and the kid's flight from New York is on schedule, I can relax a little bit more and go to the grocery store one more time just in case 🙂 But for now the Roadhouse was ready and now so am I!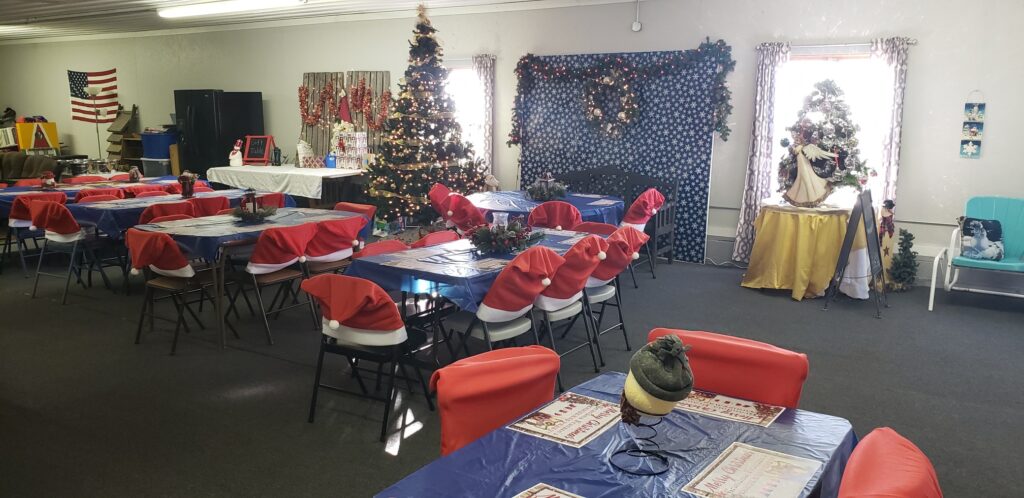 It's a Party! : The day of Ma's party couldn't have been any better! The sun was shining and little kids were running around outside on the lawn playing football and a close game of basketball was being played all without coats. Who would have thought?!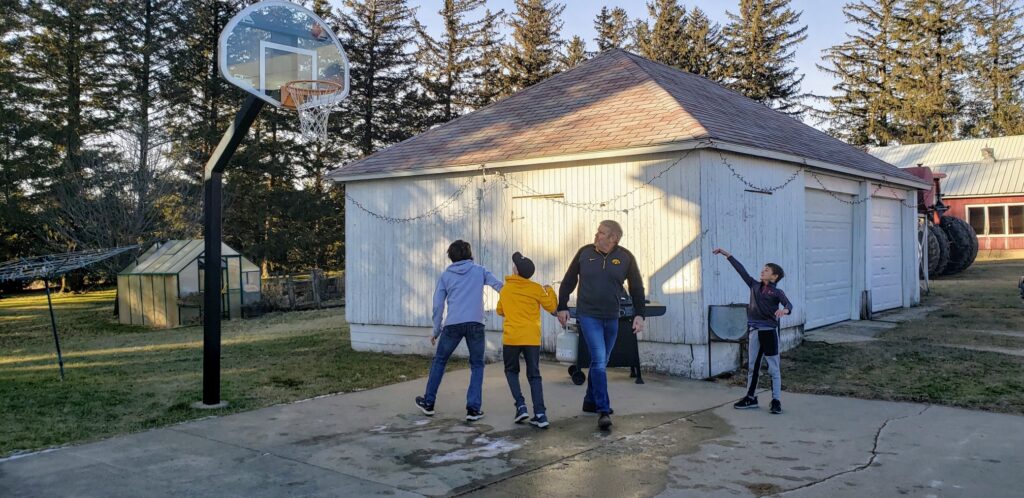 The kids were flying into a local airport around noon so it was up to me to get everyone starting to eat. So I took my roaster of the 4 turkeys that I made earlier and added it to the overflowing table of food. Honestly if someone left hungry – well it was definitely their fault!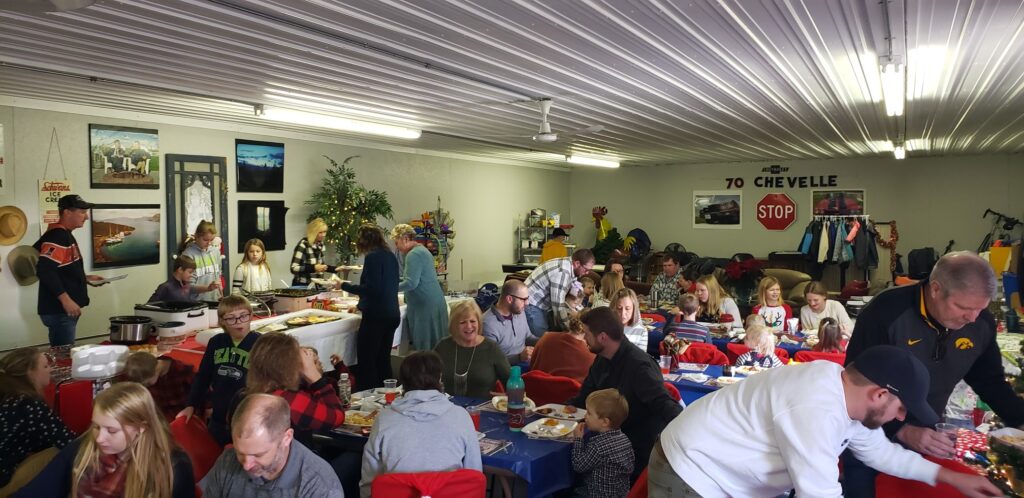 After the prayer it was time to eat! And let's just say that I'm sure no one was disappointed! Soon Kyle, Kelcie, and Daryl showed up, and with William and Jude home already it was a really good feeling and I was happy.
Mr. & Mrs. St. Nicolas were the honored guests for the day and with tons of laughter and joking around we were excited to hear what the little kids had on their lists this year. Now some were a little shy and then there were some that were not scared at all! I seriously remember having St. Nicolas Day as a kid and being pulled out from under a bed by my feet at my cousins house and then drug downstairs to sit on St. Nicolas's lap. I guess I must have been one of the scared kids!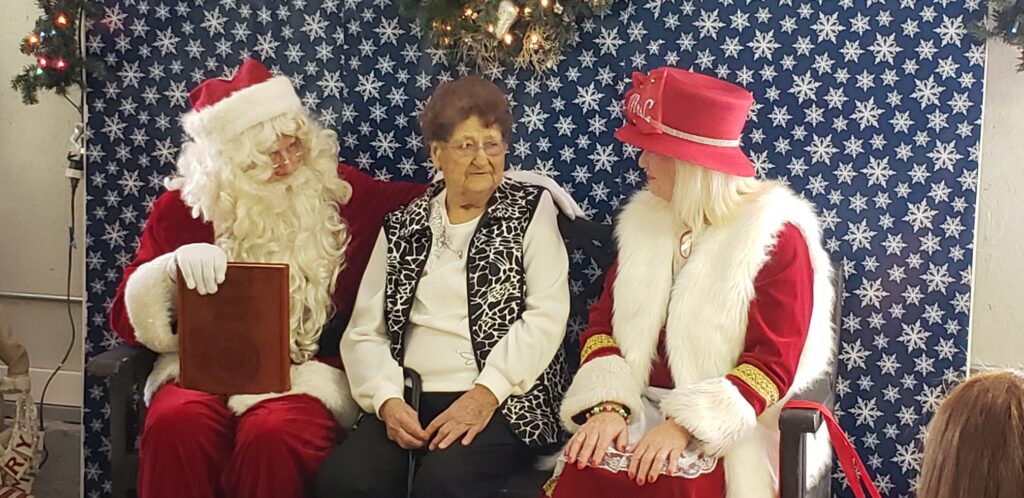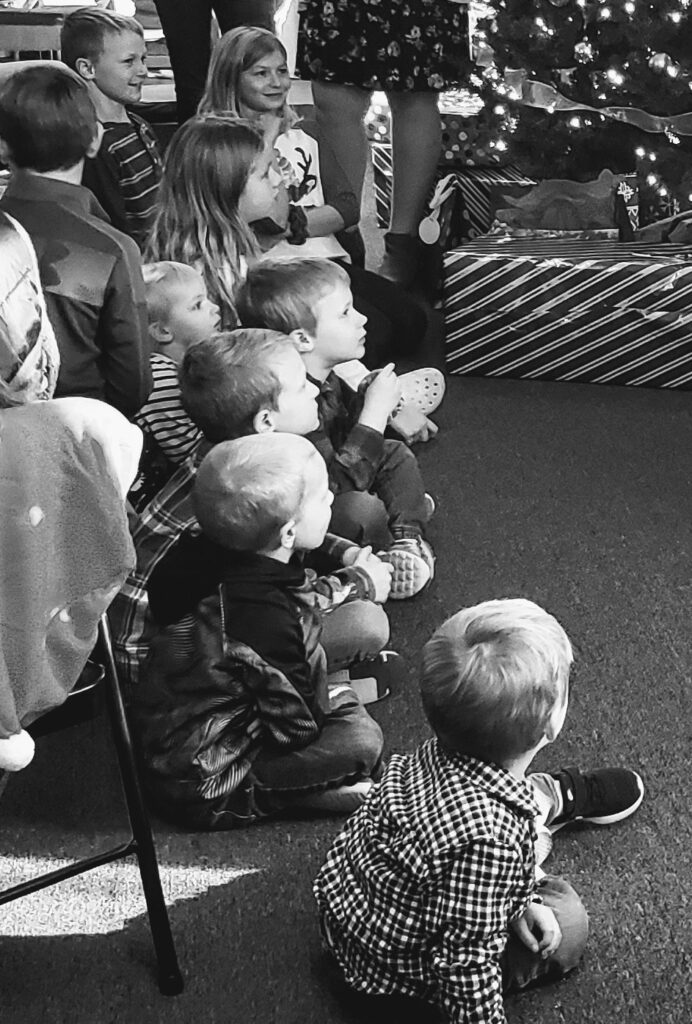 The day ended way before anyone of us wanted it to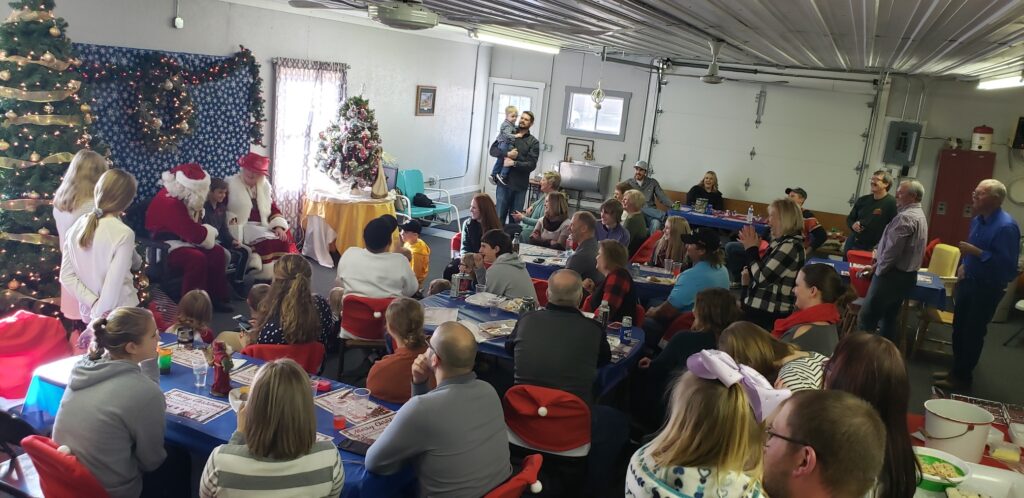 and before everyone left we (OK maybe I was pushing it the most) was to take a group picture. Now this seems like an impossible task right? Well guess what? We got everyone in the picture and it turned out fantastic! A couple of weeks later for Mom's birthday party I made a huge enlargement of the group and it's still hanging in her living room on the wall just as you walk into the room. Yup, the picture was the icing on the cake and I absolutely loved it!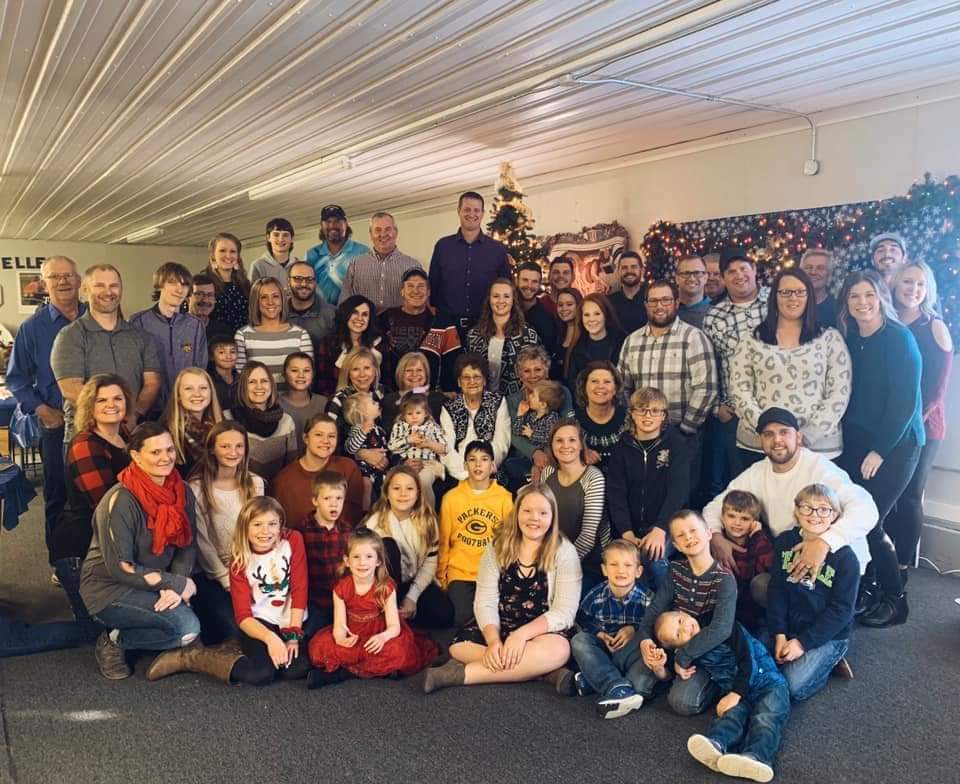 So as you know this post has been way overdue. I'm not sure what I've been doing but obviously I know not keeping up with the blog. But in this uncertainty of the world today with the coronavirus I thought it was fitting to put together a post about a great time for our family and something that just makes me smile. I hope it made you a little happier today too 🙂
From Ma and our family – be well and be safe!