The fall harvest has officially started at our farm and it seems just when we thought we were busy – well we're kicking it up a notch now!
The corn that Daryl is taking out of our fields is being stored in our bins at our farm, and when Daryl asked if I could help set the auger up this afternoon – well sure! But I wasn't much help because I was on the last day of making soap for an upcoming vendor show and I just in the middle of making 4 batches at once. And when I'm making soap, especially that many batches it can be pretty hectic and it's not something that I can walk away from. So once I finally got done, I saw that Daryl had everything lined up already.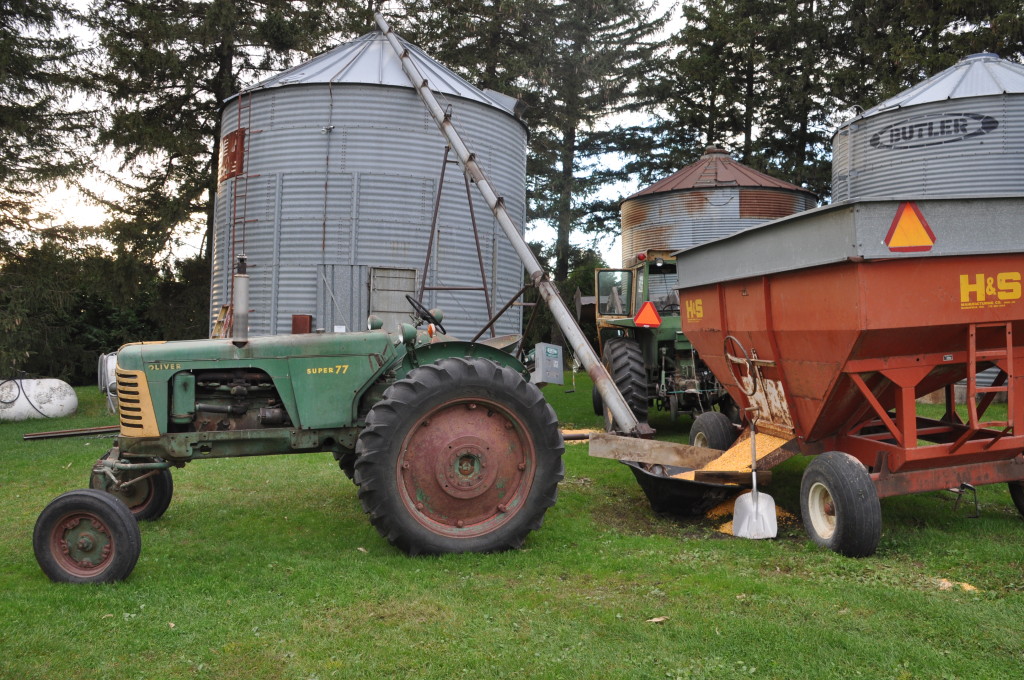 But seriously my soap was worth it! This is just one of the soaps that I made – Wishy Washy. It's a cranberry and poppy seed soap that has some nice oils in it for the base. I just barely had it fit in the mold. I think it kind of looks like meatloaf or something doesn't it?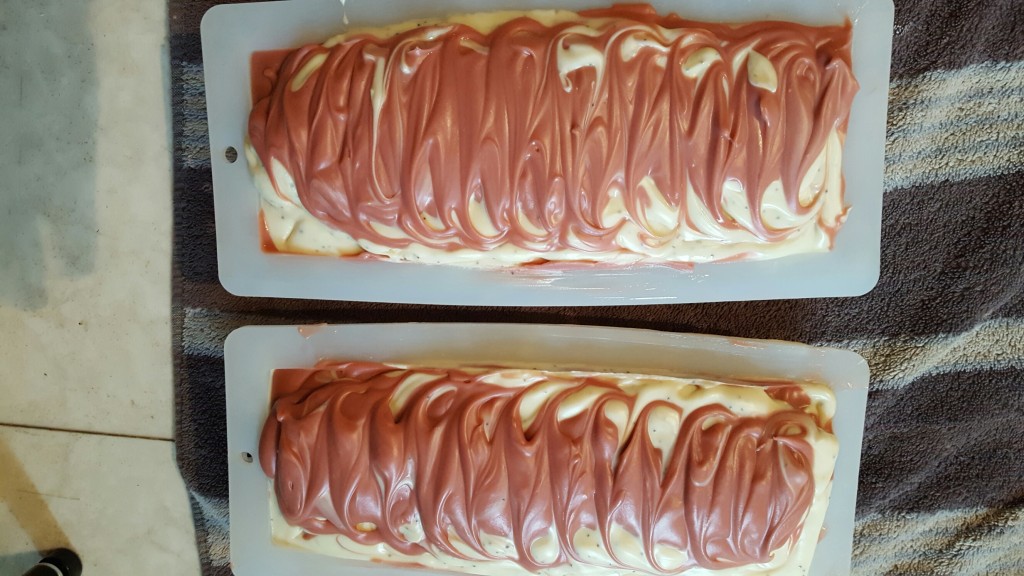 Here is after it's cut and now it looks like soap! And smells great too!!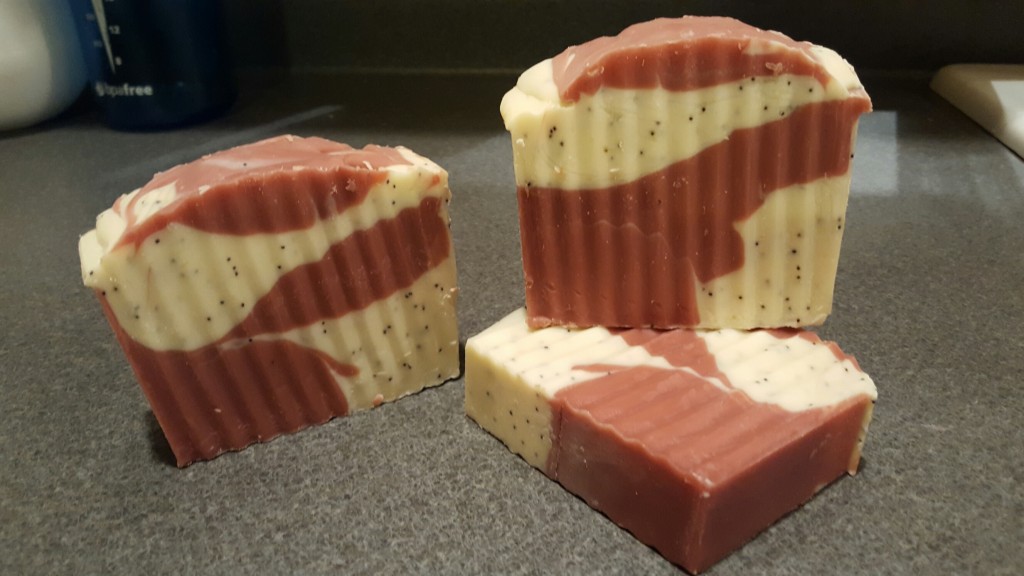 Later on the afternoon I was able to head over to the fields where Daryl was working to snap a couple of pictures of him combining corn.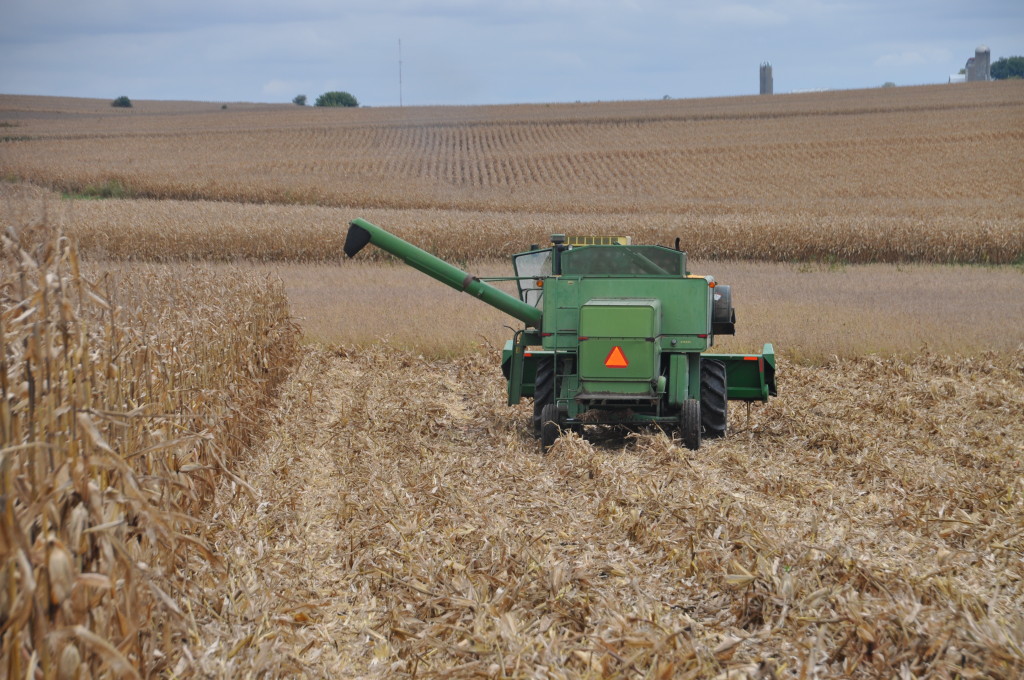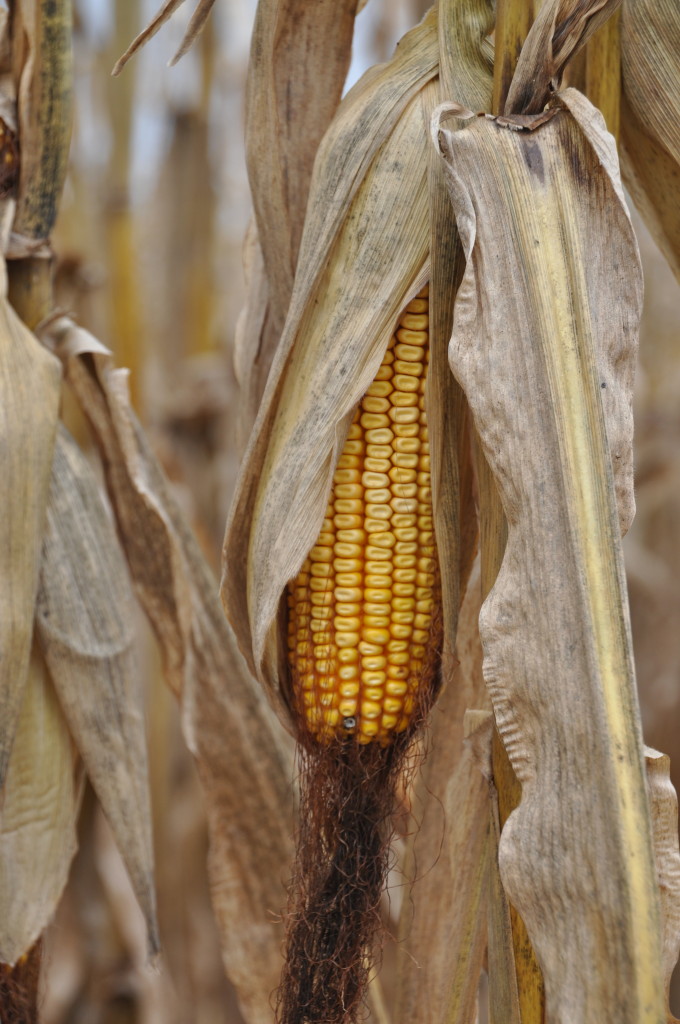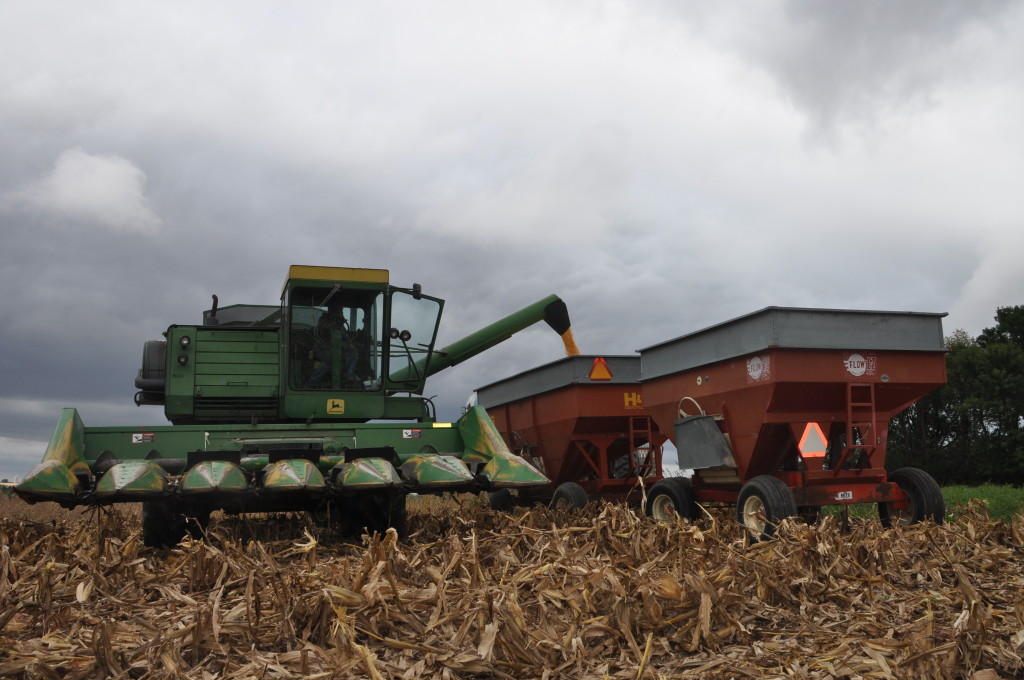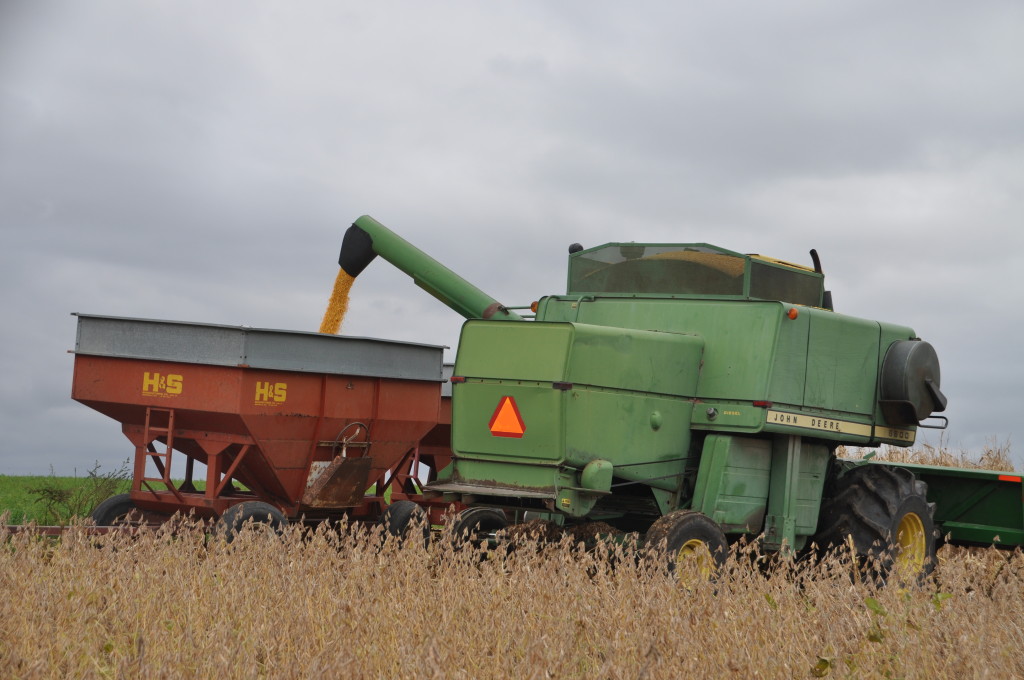 Of course I couldn't resist taking a picture of the first wooly caterpillar of the season either. The wives tale is that the larger the brown band the harder the winter. I'm not sure if this is a really wide band or not? Hopefully it's not – but everyone is pretty nervous with all the rain we've got that it'll be also a very snowy winter.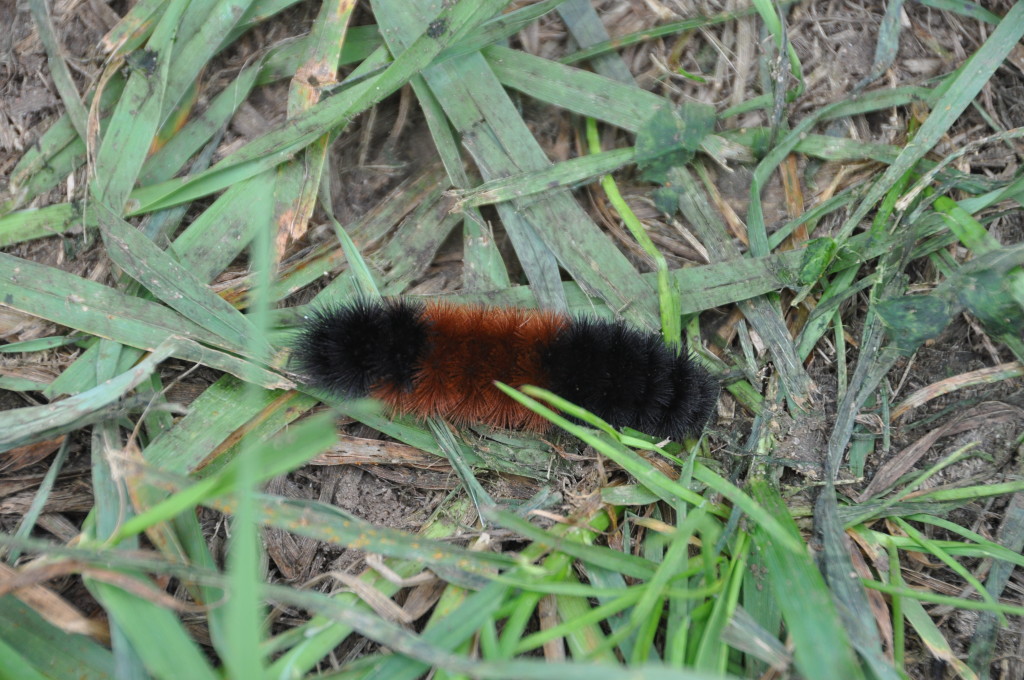 And finally when I got home I checked on the cows and caught Lucy looking pretty darn guilty! Lucy is the tan calf on the left side of the picture.  I'm not sure just exactly what she did, but it's a good thing that she's so cute because she can get away with about anything at this point.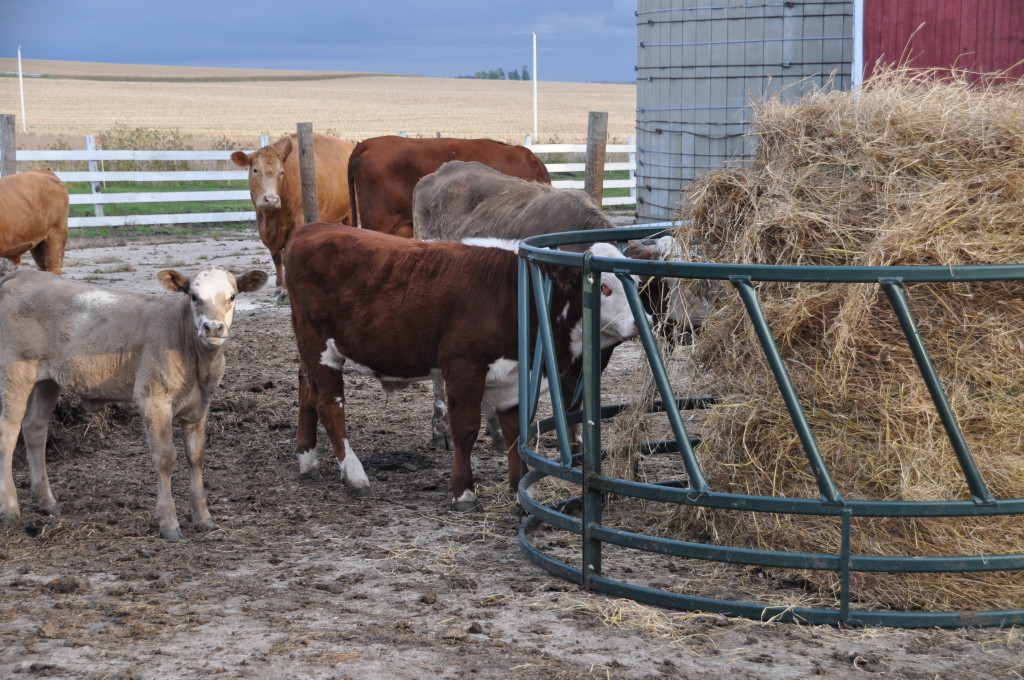 I also spent some time in the kitchen today and it wasn't even for soap. Who would have thought! But my brother had given me some peppers and tomatoes last night and I wanted to freeze them for the winter.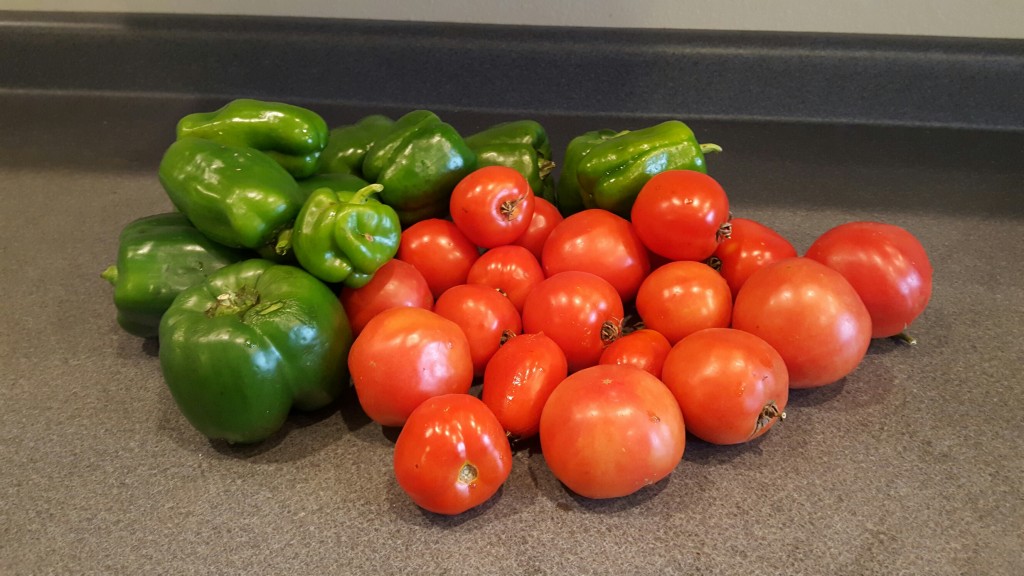 This is half of the tomatoes that I want to freeze today, but the rest of the tomatoes are on the counter getting ripened. Do you think I'll have enough peppers for the winter? I'm guessing that I should be OK. 🙂