OK, I'm kind of liking this running thing lately. Kyle and William got me started running this summer, and for some reason I am still enjoying it. Who would have thought? I'm still not very fast, and my face looks like I'm going to drop over when I'm running, but I try to run a couple of times a week for 3 miles. I've got a busy week this week, but I'm hoping next week to try to start running 4 miles a night. I think the key word is 'hope'!
So after a run this morning, and making dinner of  potato soup, garlic bread, and warm brownies out of the oven with ice cream, strawberries, and whipped topping (maybe I should have started the 4 mile run today!) Daryl and I got in the Chevelle for a drive. One of our local towns was having an arts festival and it sounded like a good spot to head to. We've never gone to the festival before, but it was something to do and off we went. The town that was having the festival was Cresco, Iowa and we had a good time being there for a couple of hours.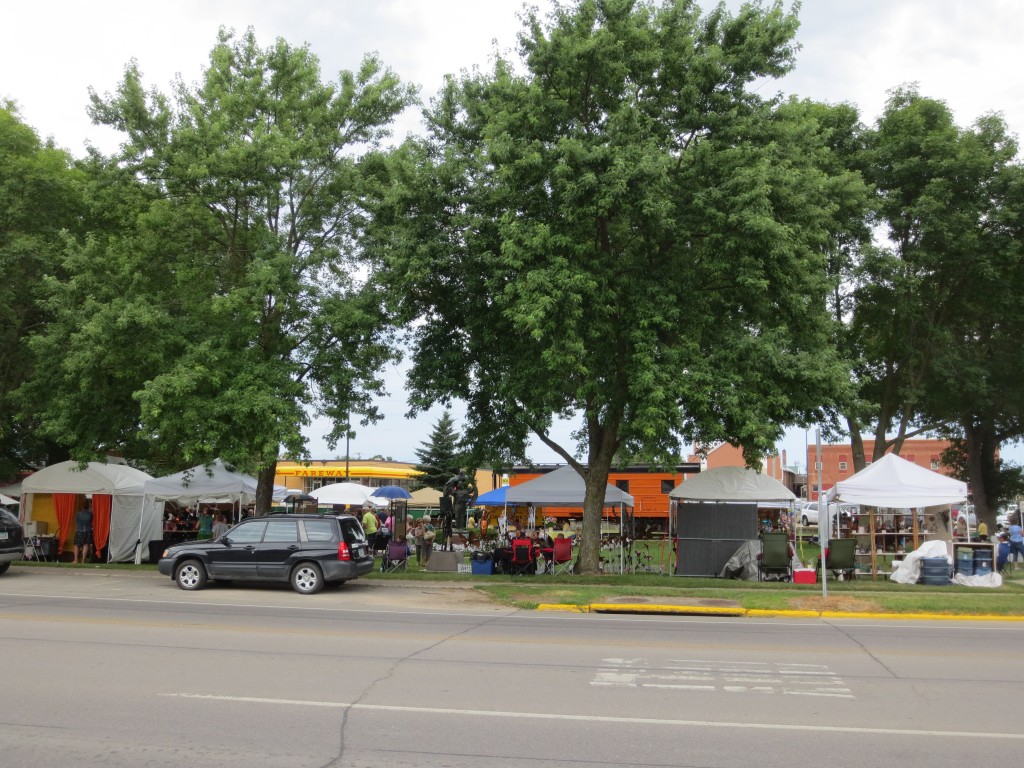 Cresco is the home of the Nobel Peace Prize winner, Norman Borlaug. They have a 13 foot statue in the park to honor him.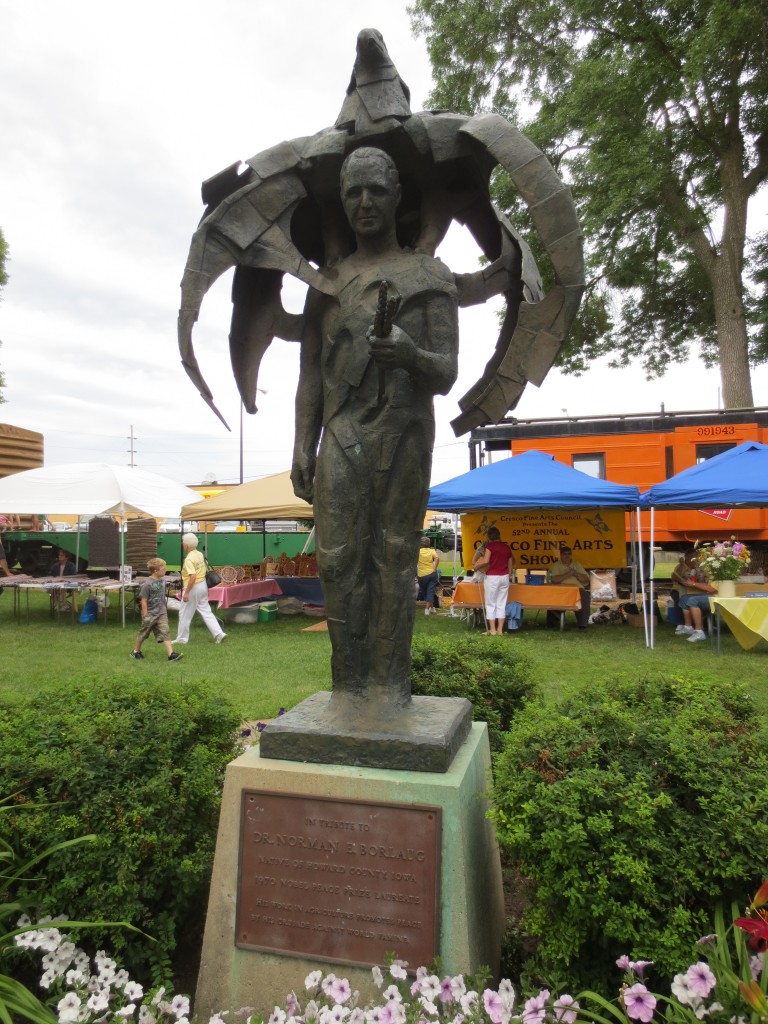 He is credited for saving  billions of lives from starvation He is one of seven people to have won the Nobel Peace Prize,the Presidential Medal of Freedom and the Congressional Gold Medal. and was also awarded the Padma Vibhushan, India's second highest civilian honor. I think he was not only a very bright man, but also a very busy man. So in the same park as this statue was  a lot of vendors, both food and craftsman. I ended up buying a bracelet from this one couple that lived a couple of hours away, only to find out that I knew the girl when she was little. It's a small world isn't it. We also toured the log cabin that they have  and all I can say is man oh man is it small. It has only two rooms, a kitchen downstairs and a bedroom upstairs. It was built in 1853 and at one time there were even two families living there. The last family that  was living in this house was in 1964 .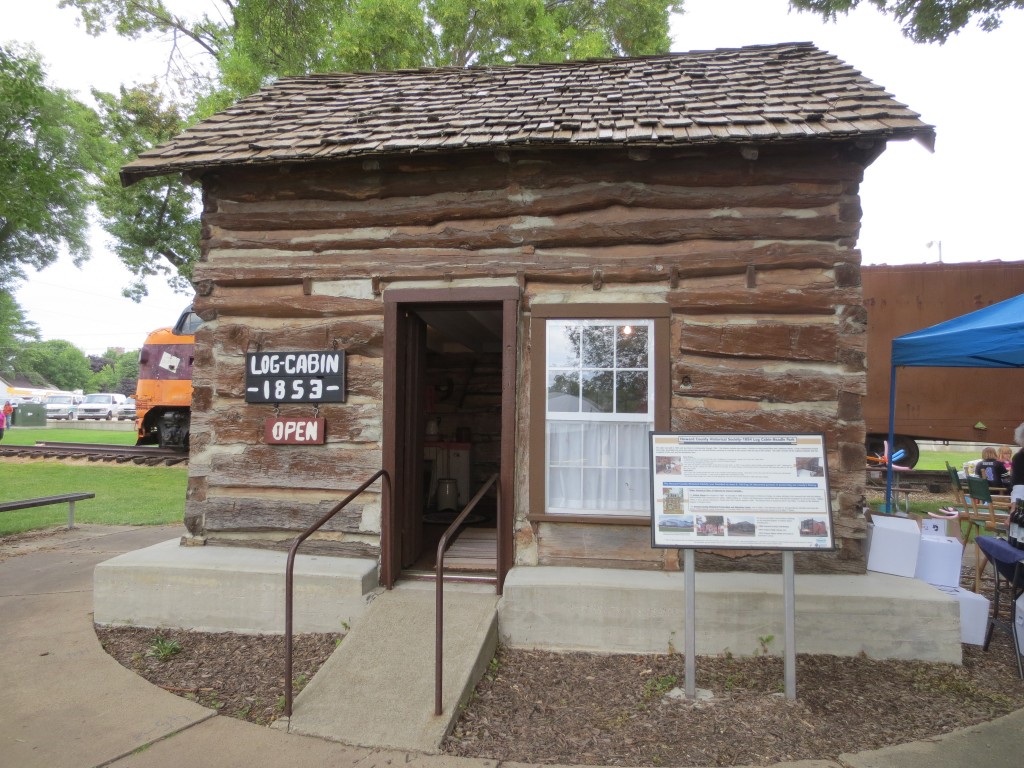 In order to get upstairs you had to almost crawl up the stairs because we were like the Jolly Green Giants. I knew that in the older days people were much smaller, but they must have been REALLY a lot smaller.  Anyway, after checking out the vendors and visiting with some friends that we saw, off further north we drove. We went to an antique mall that I like to go to, and this time Daryl was with me. I wasn't sure how this whole antique shopping was going to go, but it wasn't too bad. But I did find this cute little metal tray that I liked and Daryl said that he made one just like it. What? How come I never saw it. He said he made it in shop class when he was in high school and he thought it was in the machine shed. Being a little skeptical on what type of shape it was still in if it was in the machine shed, I bought the one that I saw anyway.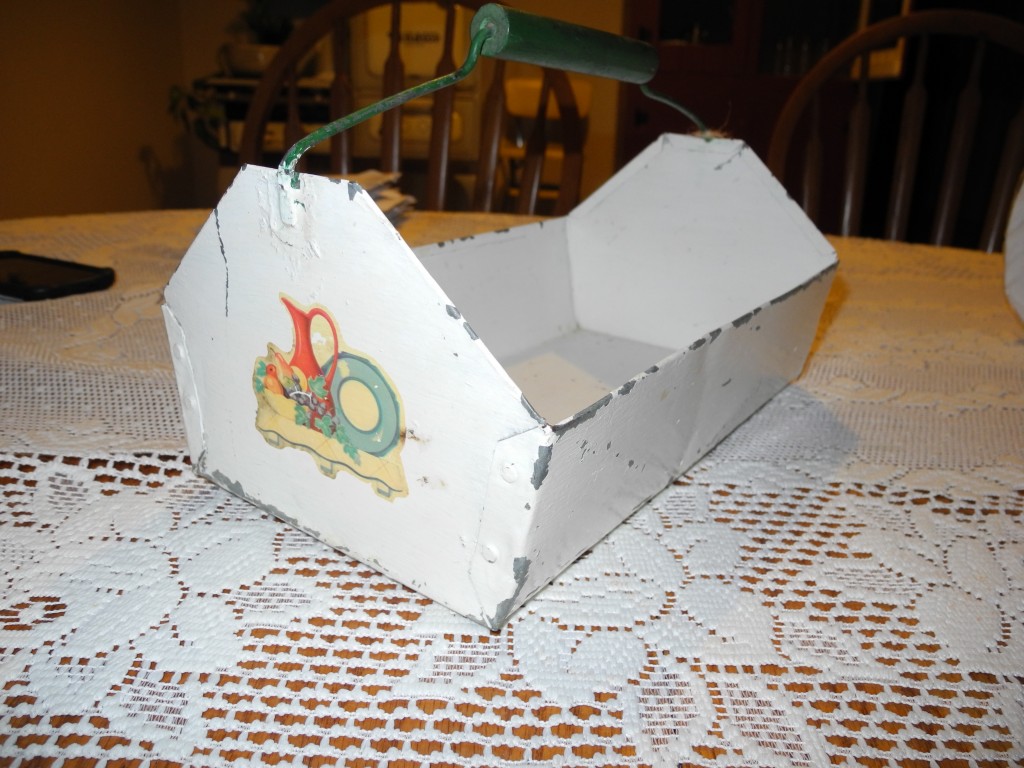 Worse case is that I'd have two of them. Off to Mabe's pizza for supper and then home to put the Chevelle away for another Sunday. Just as we got home, the phone rang and it was Kyle calling from New York. Everything is going good with his summer job and it was great to talk to him tonight. I wish that he'd have better internet service where he's at, but I guess we'll just have to wait another month to be able to skype with him. I know how much I miss him when we're able to talk to him. Sounds crazy doesn't it. So after we all visited with Kyle, off to the machine shed we went. We had no luck finding Daryl's art project,  so I'm going to look again tomorrow and I was pretty glad that I did buy the one that I saw today. I'd still love to find the metal tray that he made though. And how did we finish off the night? William bought a projector for his computer, so he hooked it up in the living room and found a scary to movie to watch. It was great to watch the movie in about 8 ft x 10 ft  and when he brings it out into the Roadhouse he makes the movies as big as a king size bed sheet. He says that it's really easy to get used to watching movies on that projector and I'm thinking he's right!
So now that the weekend is over, it's about time to get to bed and start next week all over again.