Just like my flower purchases this year, my tomatoes were purchased off the sale rack on the end of planting season. Sometimes that's just how you have to roll right? 
Well when I purchased the tomatoes they were looking pretty sad and were so long and had buds on them that the containers couldn't even stand up straight. Not a big deal right? I put them on the porch with all good intentions of having them planted sooner than later. OK, that was a good plan but not necessarily followed through! The tomato plants at one time got so dry that they were on their last day on this earth. So I watered them hoping that they'd come around again and then stuck them in the ground. I did water them a couple of times while they were in the garden, and put some grass clippings down so I didn't have to weed. And guess what? They grew. They grew a lot! And produced a lot!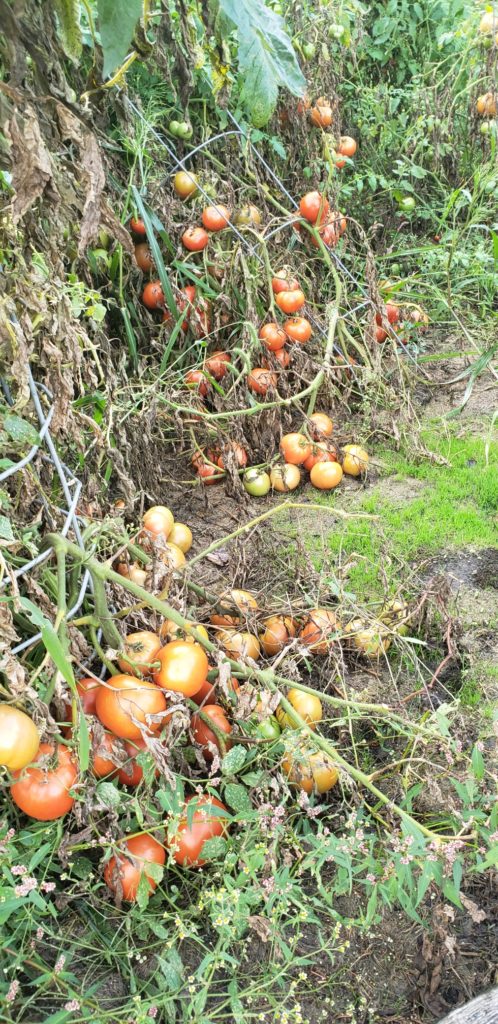 Now granted they are later than pretty much everyone else crop, but seriously who cares? I mean if you can get tomatoes like this without doing much at all – I'm pretty sure I'm OK with that.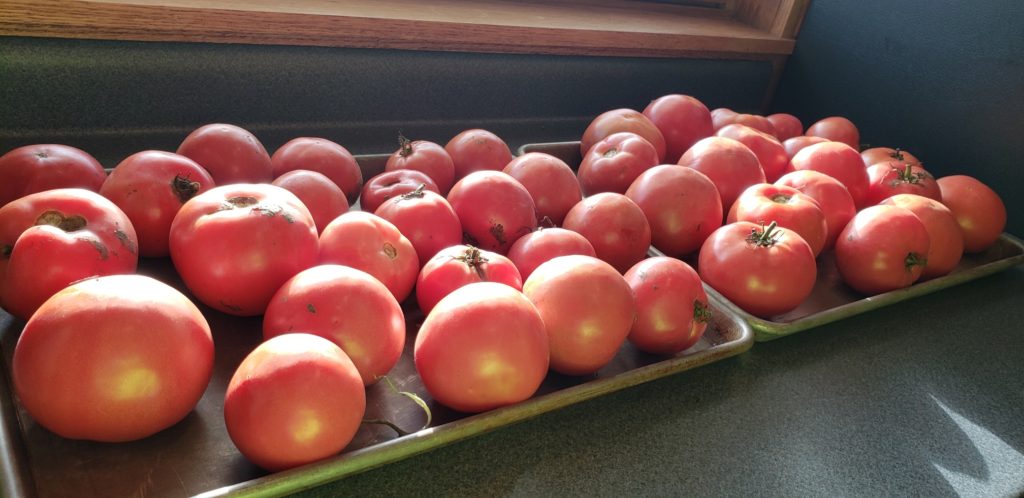 So what's the secret this year to a good tomato harvest? For me – it's call 'buy cheap and hope for the best'