Have you ever had one of those times when you are in the middle of something and you realize that maybe you just might have preordered too many of something? 
Well that was where I was at yesterday. I went to pick up the second part of my preorder of baby chickens and realized that maybe.. just maybe… 36 new layers added to the farm could give us maybe more eggs than we can eat. But it was too late and you just never know how many will actually make it. And with that, I put them in the car with me and headed back to the farm.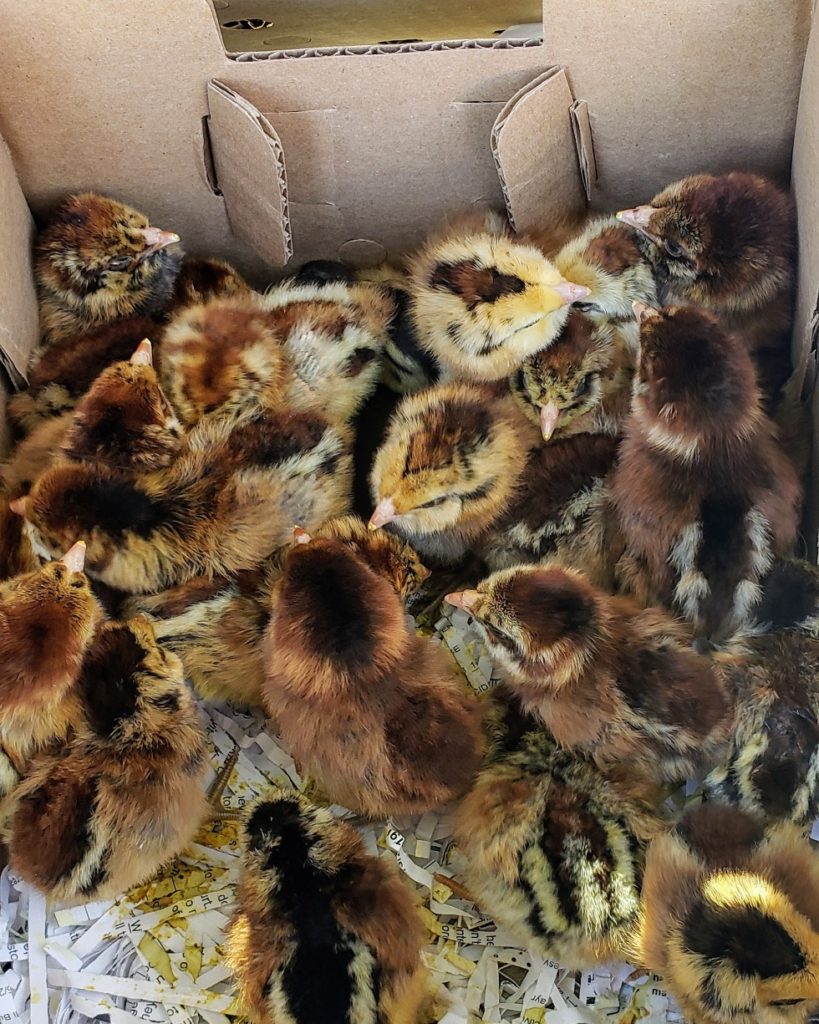 So with all these eggs coming to the farm coop soon once the chickens are old enough to lay, I decided to do an experiment. The experiment was to try hard 'boiling' eggs in the oven. With the instructions from Google close by I dove in! 
The first thing is to preheat your oven to 350 ºF. Next is to find the cupcake pan. And if your cupboards are anything like mine, the pan is always the furthest that you could possibly reach without literally crawling into the cupboard! So the next step was to put the eggs into the tins without any water or anything. The picture showed the eggs in the paper liners and with only a couple that I had on hand, I went with that.
Now into the oven for 30 minutes. The instructions say that you might get 'spots' and I was glad that they added that additional note because I got spots! And as you can tell it didn't matter if they were in the papers or not. And why do they get spots on them? I have no idea!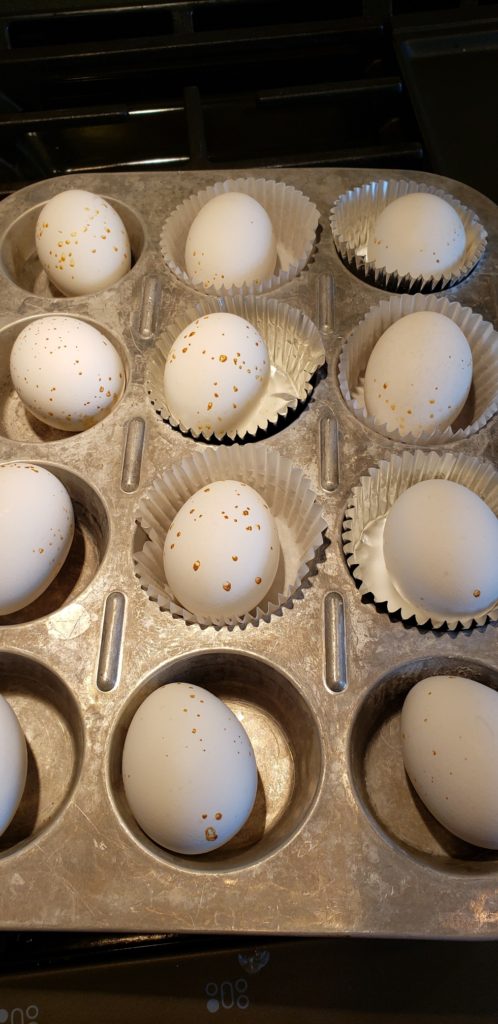 Toss them in an ice bath for 10 minutes and Shazam! Not only did they get done – but the outside spots went away. Weird!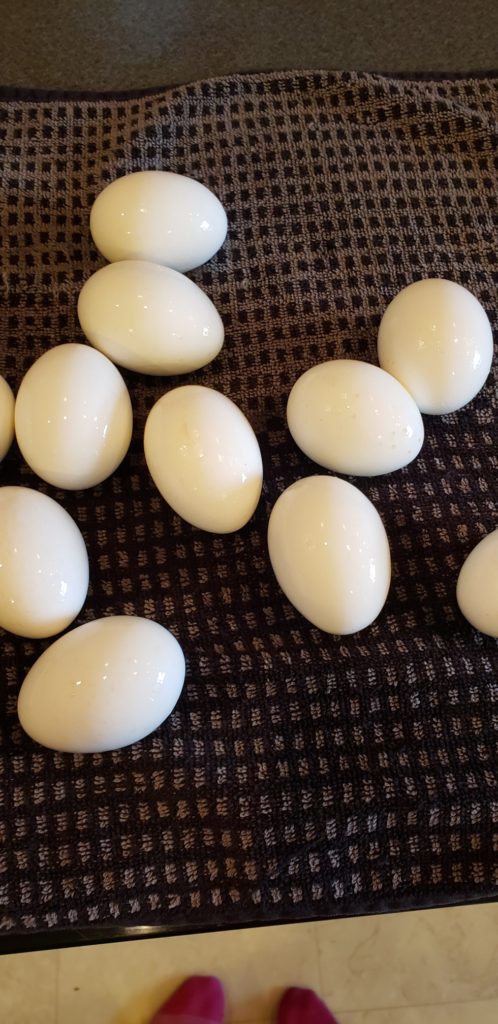 There was a couple of spots on the actual whites once I peeled them, but they were just on the surface and a quick slice with a knife and they were gone. 
So this experiment was very easy and the eggs turned out just perfect! Well other than the spot issue 🙂