Today was one of those days when you just know it's going to be great! I mean you get up almost with a smile on your face. OK, I said almost .. 
But I had a lot that I wanted to get done so I was up and at 'em early getting things organized. After a couple of different bags were packed and the kayak was in the back of the truck – off I went. 
First things first. I haven't been running lately but wanted to at least get some practice in so I headed to a neighboring town early in the morning for their 5k. I had no clue what the route was, but it was too late. I had already paid and my little iPod was all juiced up for the day. Now this 5k had us starting out running in taller grass and I'm not kidding you it wasn't pretty. I only made it around the first tree and thought to myself that this wasn't such a good idea and my early morning smile wasn't hanging around anymore. But it didn't take long and we were off the grass and I realized that maybe I just wasn't going to die and the run became a lot more fun. Hard and very warm, but a lot of fun. I was OK with my time (of course I always want it to be better!) and then got back in my truck and met some friends for brunch in another town.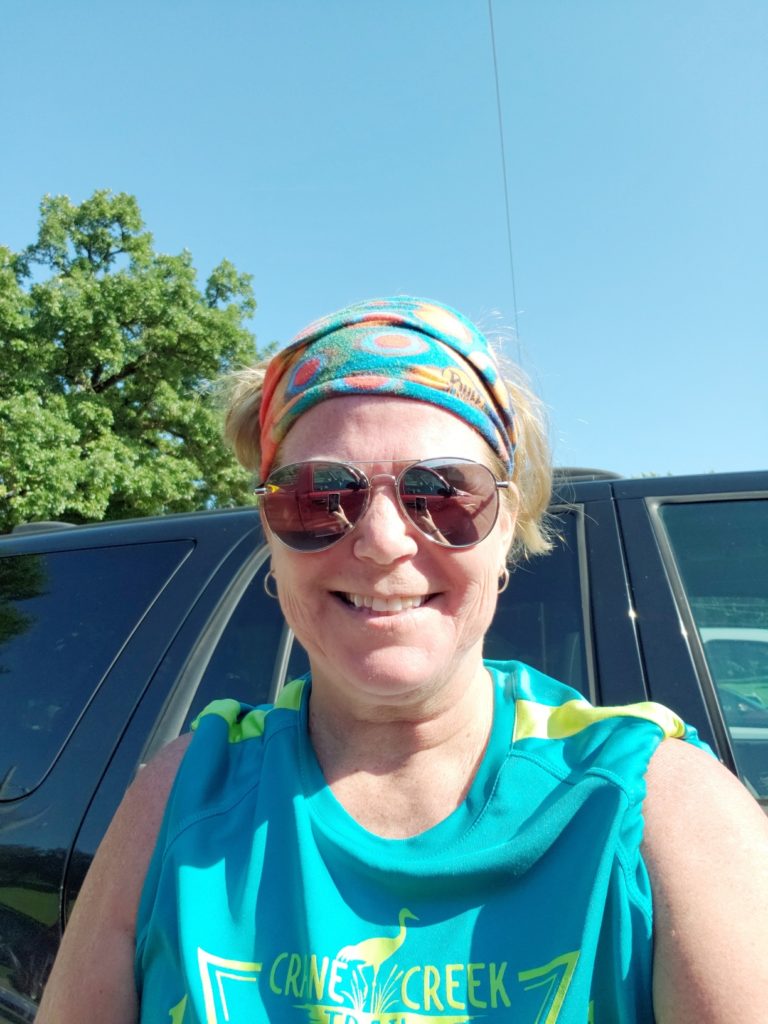 After our bellies were full we headed out on the water. Gorgeous day for kayaking and with the river up we were worried that we were going to get done with our 3 hour float in around two hours. Well I think it took around 4 1/2 hours! Too funny!! When we say we don't paddle, it's really true 🙂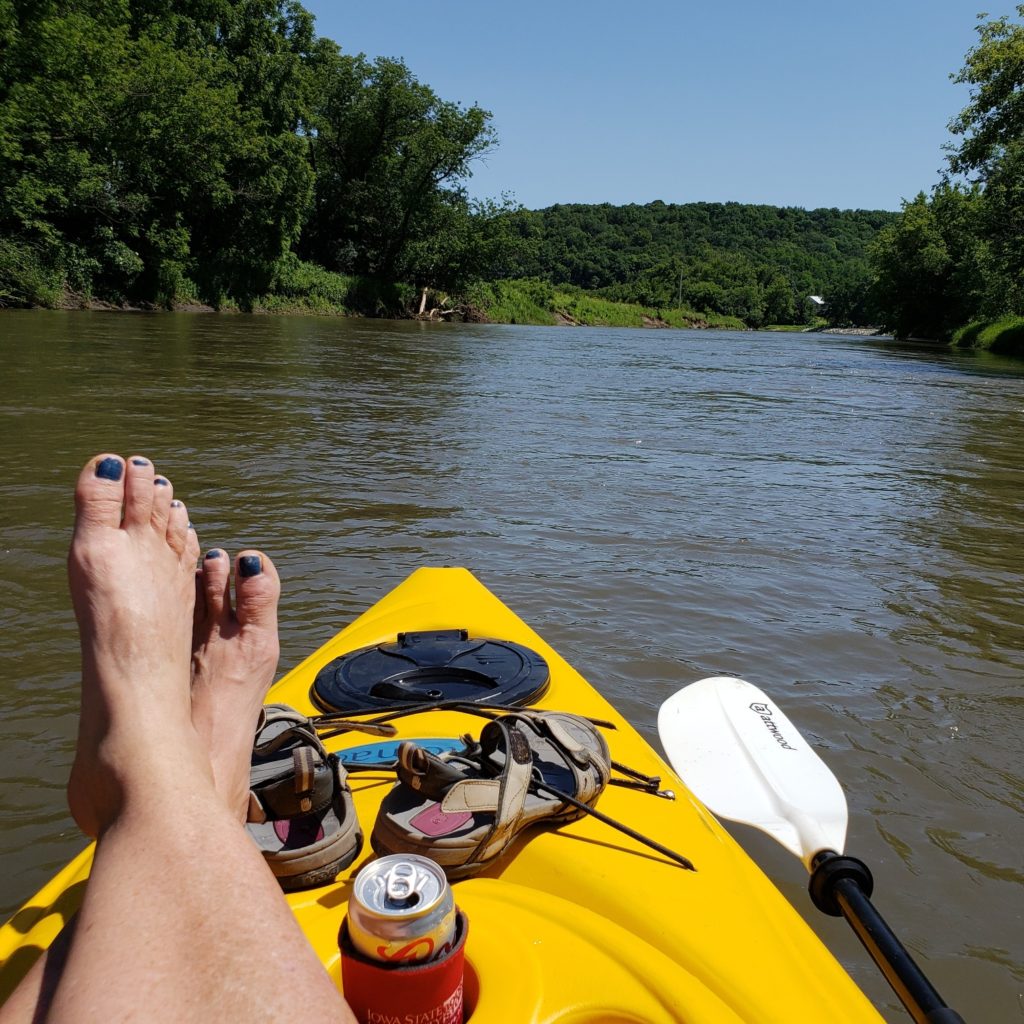 With the water up, there are a couple of small waterfalls that we saw along the way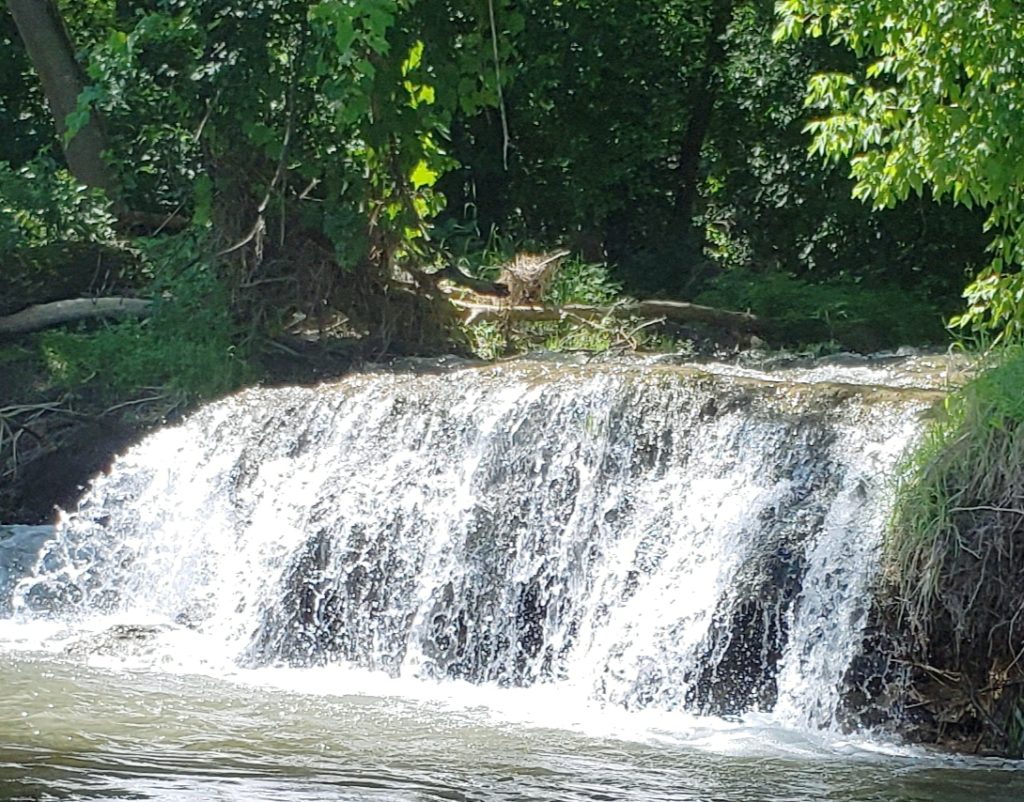 Next was to come home and get cleaned up because we were taking the Chevelle out for a late supper at the Barrel Drive In. This is a restaurant that you drive your car up and then you turn your lights on so they know you're there. Well I'm guessing that with how loud the Chevelle sounds, they seemed to know when we pulled up. 
Finally the night ended stopping in for a few refreshments downtown and visiting with some friends that we met up with. 
Yup, it was a busy day – but a really fun day!