You know how you feel when it seems like life is just treating you right and everything is going your way? Well I think that's how our cows feel when we leave them out on the pasture in the Spring! 
See for the winter months their days are spent in the cow yard and fed hay and corn. Not a bad gig but still not where they really want to be. 
So when the snow finally melts and there is a hint of Spring in the air – you can bet that the cows just can't hardly wait to get out into the pasture and literally kick up their heals! 
Since we're almost out of hay from last year, the decision was to let them out on the grass. And they didn't waste anytime getting their feet planted firmly in the pasture to get some their bellies full of fresh grass.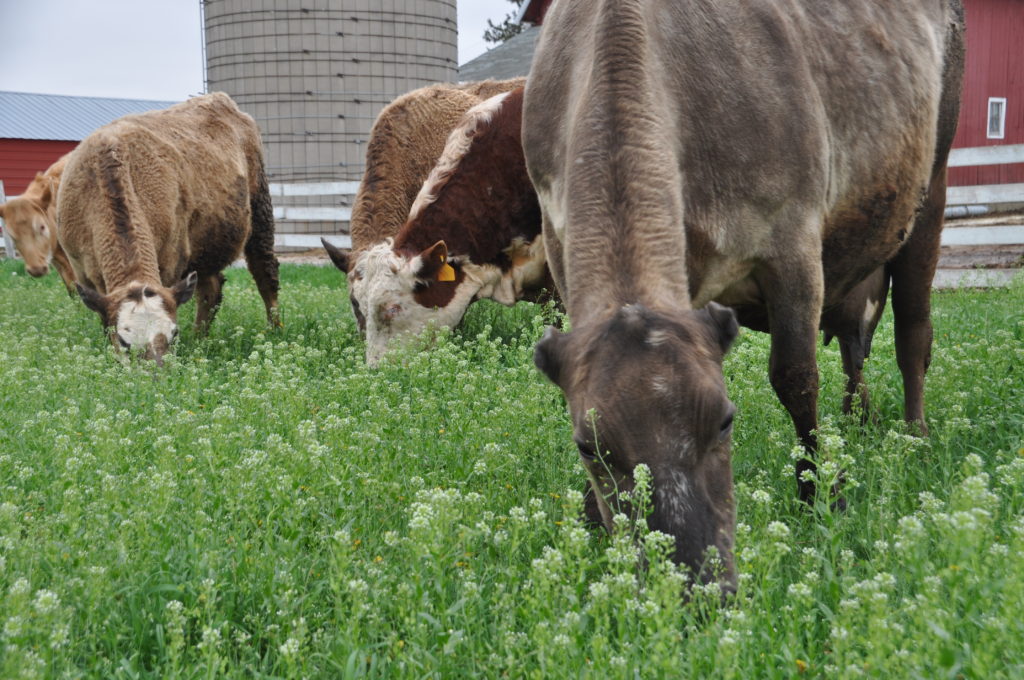 Now when I say that they want to kick up their heals, well that's exactly what they do! It's like clock work. At first they'll eat for a few minutes, but then it's either when they realize that they've been freed from the cow yard or they're just happy that it's Spring (who knows?) they'll start running and then their back legs will start kicking up in the air. Seriously it looks like the bulls when the cowboys are trying to ride them! It's tons of fun to watch the cows and I'm so glad that I was home when they were left out this year!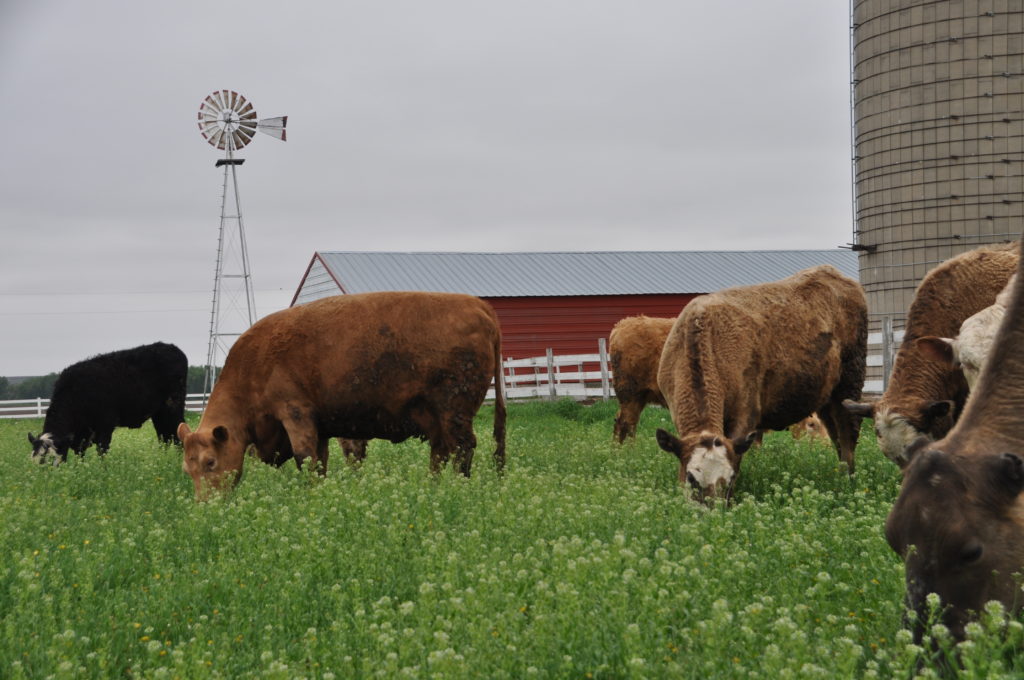 Now when I went to check out Scarlet I'm not sure what this was all about.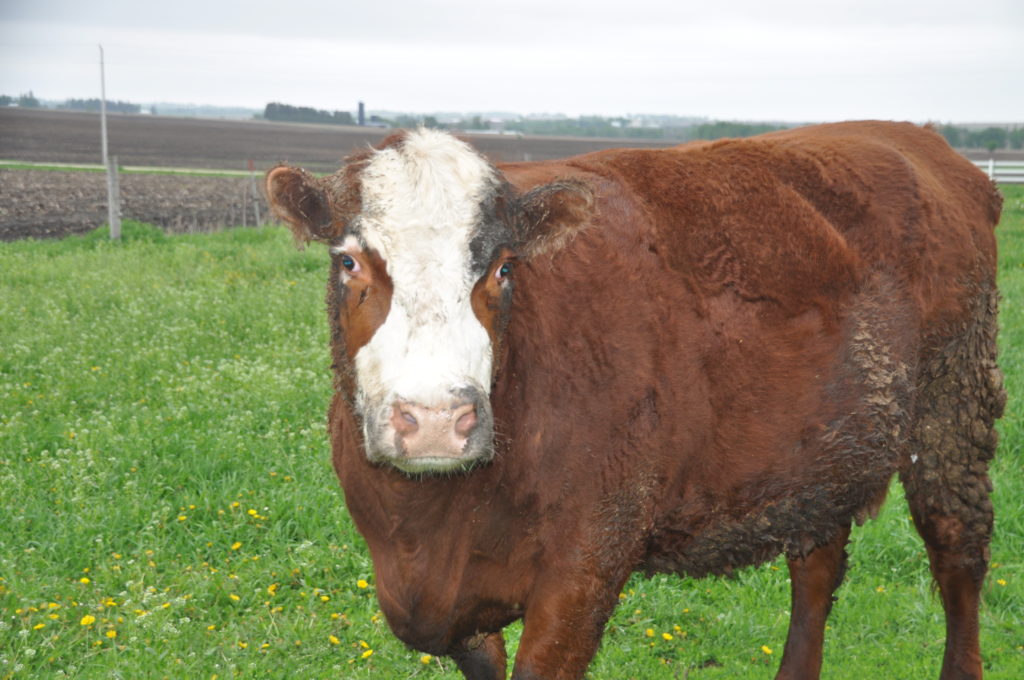 When Scarlet got out, she took her face and rolled it and rolled it in the dirt. Kinda weird right? But ever since she's lost Bandit she's never been herself. I'm hoping that she'll have a calf this summer and then she'll be back to normal again. But I know that being out in the pasture is making her much happier. And like they say, 'Happy Cow, Happy Farmer' OK maybe they don't say that, but kind of catchy right?   🙂