Now normally you only have an Anniversary day – but for us, well we're having an Anniversary Month. S C O R E ! 
What we've found out that as your kids get older, your birthday and anniversary gifts change too. So this year for our Anniversary, the kids gave us a concert package. We had gotten everything from the hotel night stay to the concert tickets. And even if it was during the week, I'm telling you that this was even the best day. I felt like we were escaping our jobs and responsibilities and heading out for the night. 
So of course we both worked today and beat it home to change clothes and pack the car. We were going to St. Paul and even though we've been to the cities quite often, we don't normally go into St. Paul very often or honestly at all. 
With the phone charged and the directions in my phone, we were on the road. How fun is this going to be!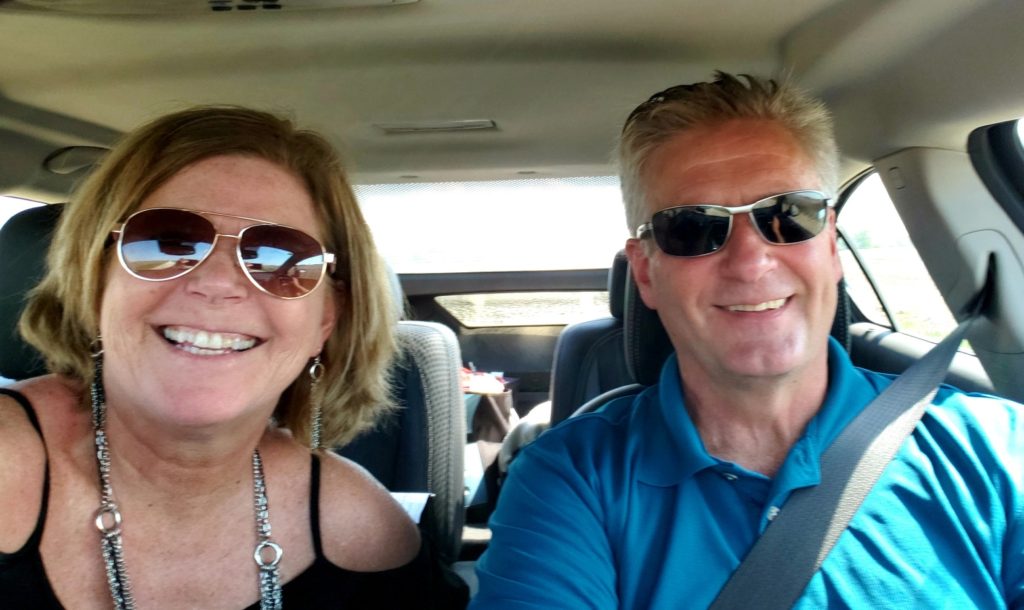 We found our hotel with no problems and when we talked to the person checking us in we mentioned that it was our Anniversary. Well of course he couldn't believe that we were married 35 years and said we were role models. OK, not buying that one but kinda funny right? So he upgraded us and when we walked into our room we looked at each other and thought SCORE! The room was absolutely HUGE! The room was a suite and named for someone. All we knew is that it was very large. It had a front sitting area with a couple of couches with a wet bar and TV area.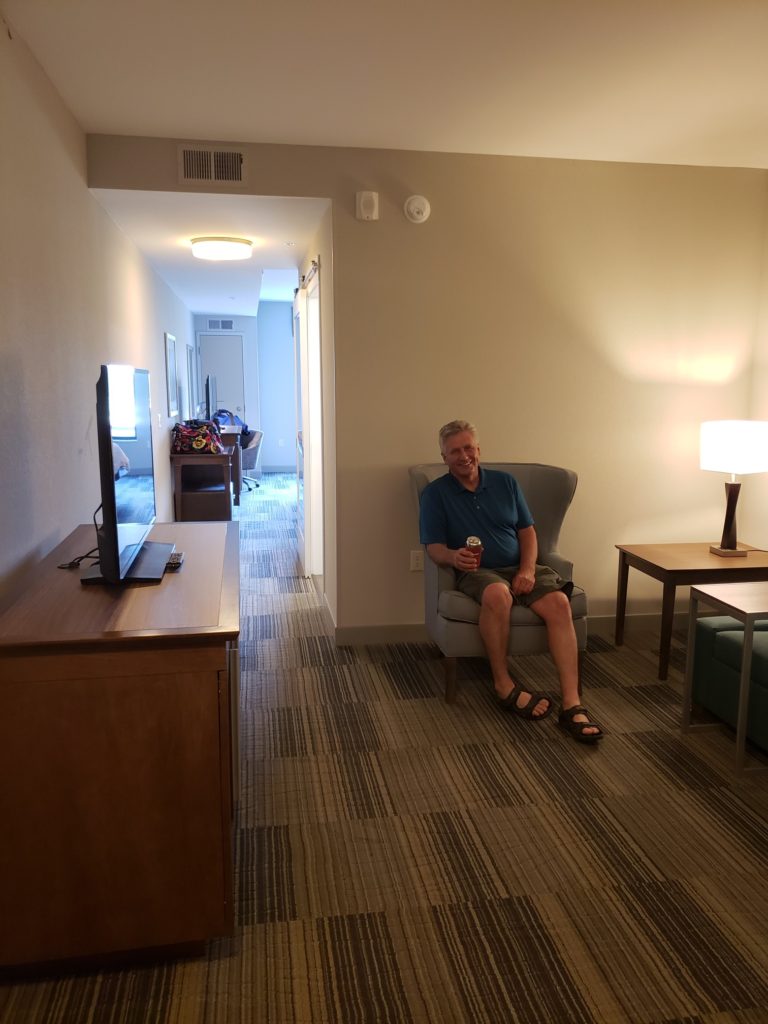 And with the back section was even larger!
Now to get to the concert with our floor tickets. Yup, what great kids we have! The seats were perfect and we saw TRAIN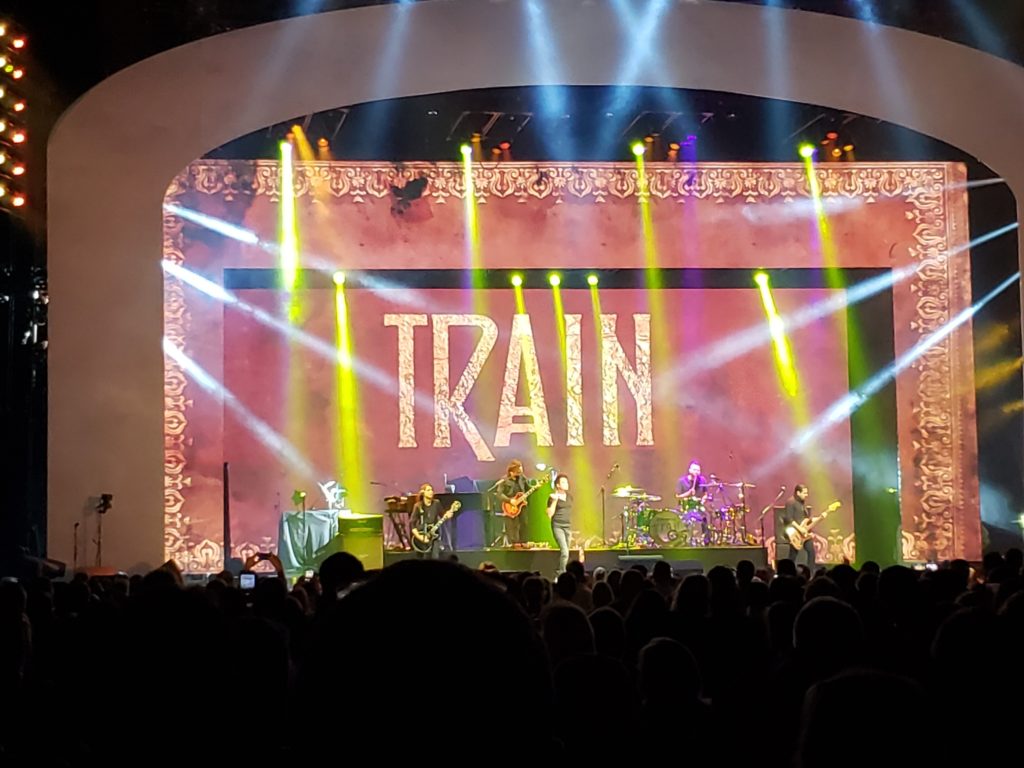 and Hall & Oats.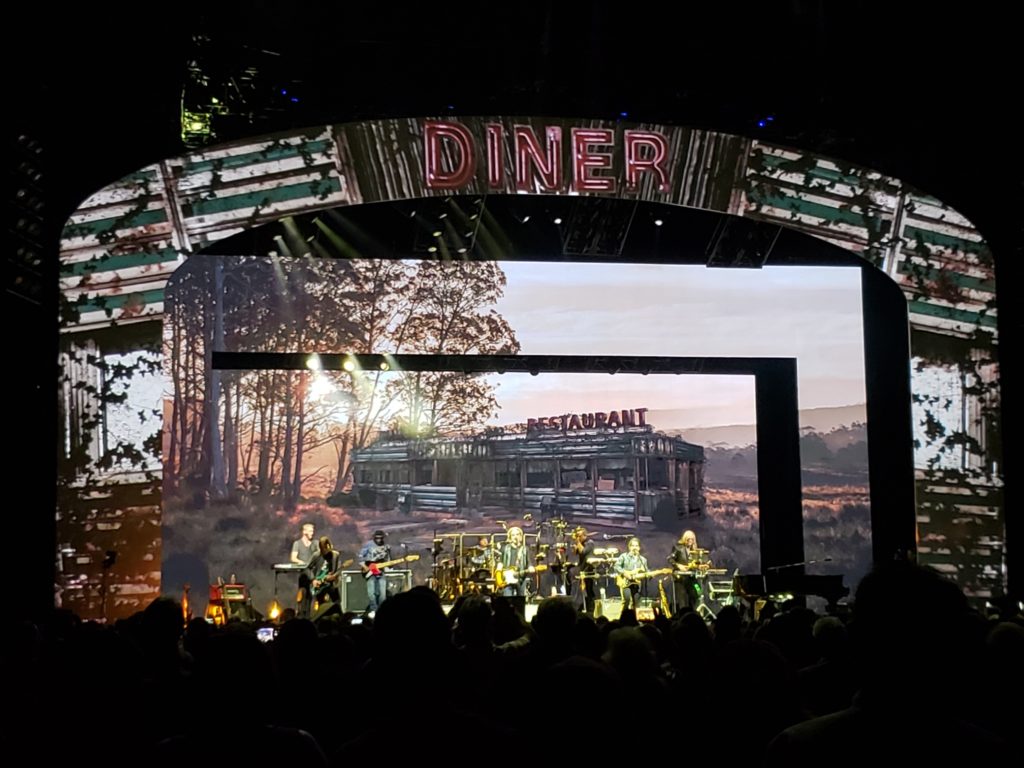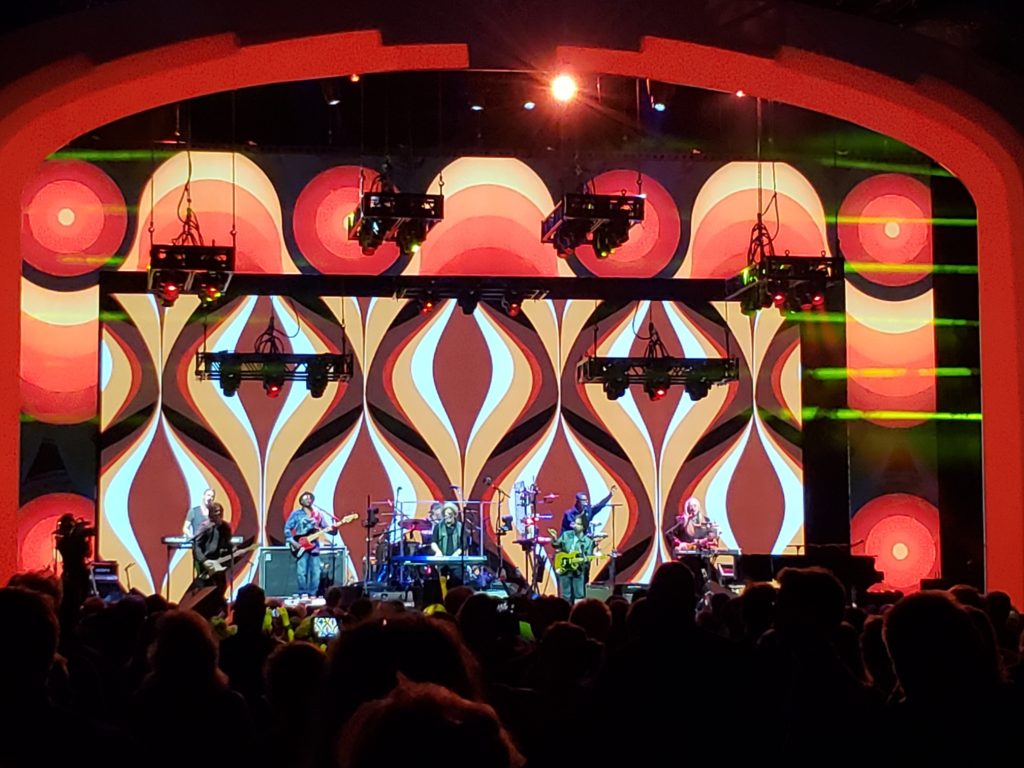 Like I said the seats were great and we could see the band members really well and it was just TONS of fun! 
Because the concert hall was literally 1/2 block from our hotel, after the concert we walked to a local Club to enjoy some more live music. 
We finally called it a night and because it was a Wednesday, and we knew that we were going to  both go to work tomorrow afternoon after we get home. 
Now to say we had a good time is an understatement. We had a just a Great Time! Thanks Kids!