There is an old saying that if are in Iowa and wait long enough the weather will change. Well that's exactly what happened! 
We've been having cooler nights lately and when the forecast was to get the temperatures up into the high 80's or 90's .. well I just have one thing to say.
BRING IT ON! 
I'm not a huge fan of fall and if we can get some more summer days, that's what I'm looking for. 
The only problem is that I'm going to speak at a class today and I wasn't sure if they were going to have the class because the school would be letting out early if it got too hot. And guess what I'll be talking about? If you guessed SOAP – You are the winner!!! To be honest, it was an easy question wasn't it? 
OK, so the class was still on and off I went to my old high school to talk. It's kinda funny because I would have never in my whole life guessed when I was going to school that I'd come back to it and talk to the Senior class about starting a business. I'm not sure if I'm feeling nervous or excited – it's kinda hard to tell. 
But I was only supposed to talk for the last 5 minutes and well for some reason the plan changed. I was sharing the class with another speaker from a local college and I'm not sure just what happened but within the first few minutes I was taking the floor. 
And then I found out something that I really never knew before about myself. I'm kind of a talker 🙂 I had no trouble talking about soap and what opportunities are out there, along with bringing in some generic examples from my workplace. See for some reason it all rolled together and because I'm the Business Development Manager at where I work, I have a lot of opportunity to visit with new businesses just starting out. 
So to my defense – there was a lot to talk about!  
There was 35 in the classroom and below is a quick picture of some of the kids who have a current business along with the representative from the college.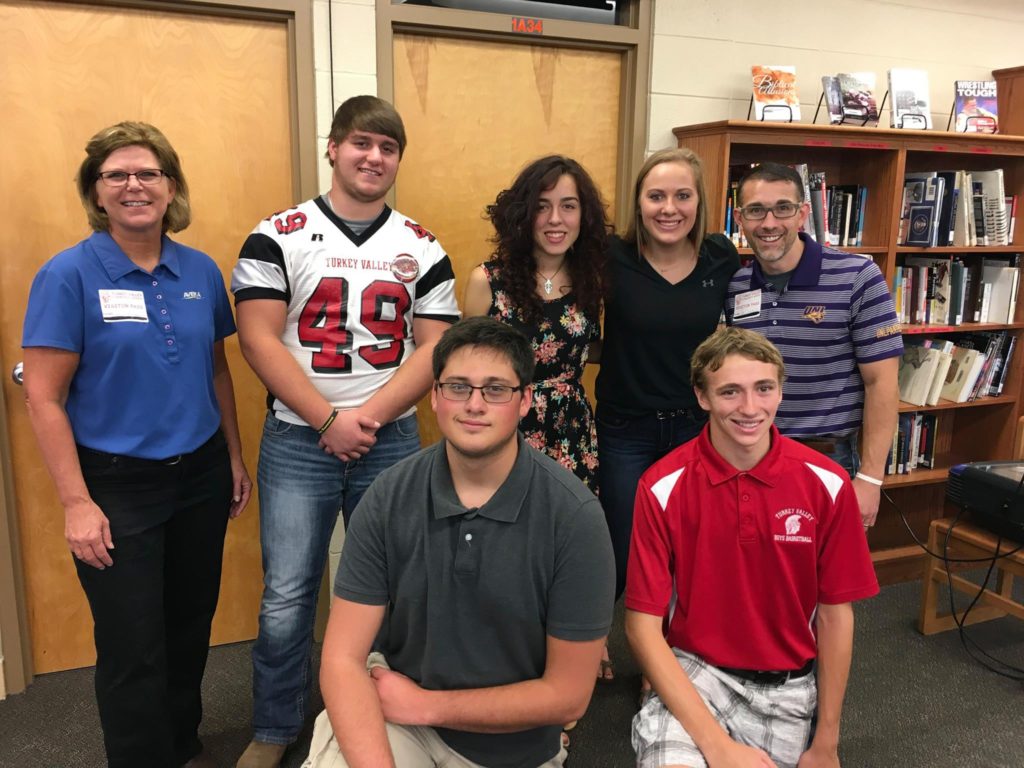 And after spending some time at school – back to my real job I went. I think I must have been pretty juiced up on how it all went, because I stopped at my Boss's office when I got back and jabbered some more. He smiled and I think it was my cue to keep moving. 
But man was I warm. I wasn't sure if it was the adrenaline or the heat, but I think it probably it was a little bit of both.  Oh well, it was a really fun day!