When I was walking through the cow yard just checking everyone out the other day I saw something that I wasn't for sure I knew what I was looking at. Have you ever done that? I mean I knew it was a little calf but I wasn't so sure why there was a little calf hanging out with the cows. The size of the calves that we have should be so much bigger that this little guy. 
Which cow was so pregnant that I didn't know that she was going to deliver a calf? And when I say deliver a calf I should really be saying  'delivered a calf'! 
And the mystery cow was Audrey. 
She wasn't leaving that new little calf for anything when I was trying to get closer to bet a closer look at him and I'm just saying that he is very very cute! OK, sure I say that about all the calves don't I – but he is sooooo cute! Take a look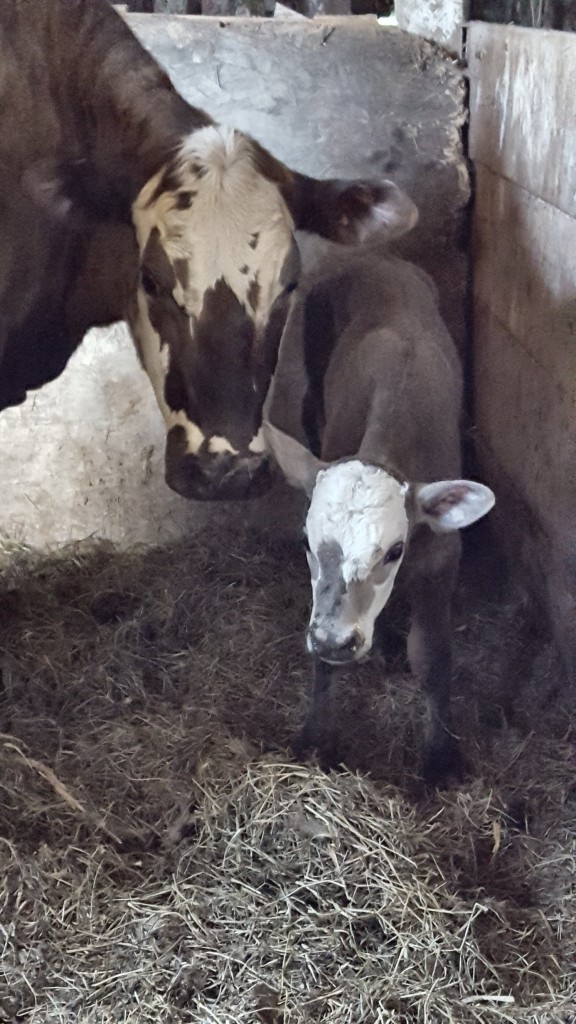 He's got kind of burly hair and he has a light tan with a white face. Yup – Pretty Cute!
Well Kyle and Kelcie were still here while the calf was born and Kelcie named him Oliver. Love the name and I just love this little calf.