It's another beautiful day in Iowa and even though it was Sunday, well that doesn't change much on the farm when it's Spring. 
So when Daryl said that he needed me to take him to the other farm early in the morning – no problem. I wanted to use the truck again this morning. See I had the flowers all planted but I needed to get some of the other areas with some bushes and annual flowers all cleaned up and put some fresh mulch down.
This trip I was a little bit more focused than I was when I picked out the flowers and it didn't take too long when I was back home again.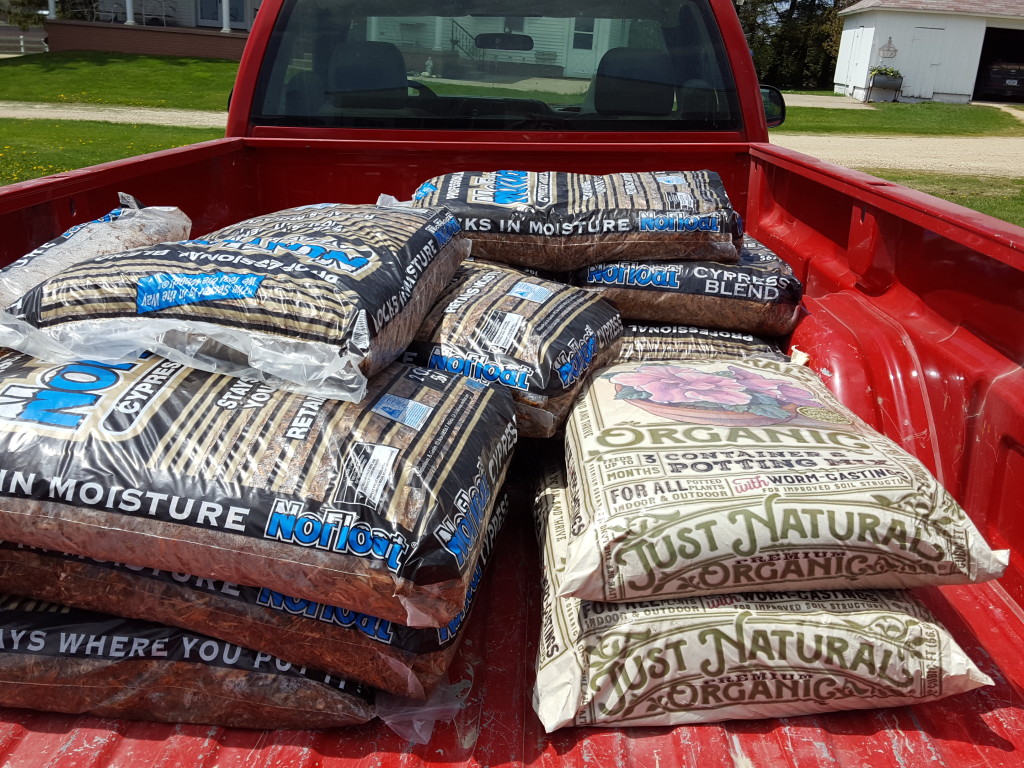 I didn't see Daryl much today, but I was glad to get all the flower beds done and now I'm hoping that all my efforts will pay off and the flowers will all take off.