I decided that I would like to paint our kitchen. Which sounds like a good idea right? 
It hasn't been painted now for quite some time and a fresh coat of paint always looks good. 
Well, what a challenge today was just trying to figure out the 'best' color of paint. I mean does this world really need a gazillion grey colors? My vote is that it doesn't. 
Now you can just about imagine the first samples that I brought home and painted on the wall looked very bad. So after about 3 or 4 trips to town today, I finally almost literally closed my eyes and picked one. OK, maybe not the most scientific method, but it was what I was going to go with today! I mean we are looking at wasting a lot of time doing this and I've got a lot to paint. 
And how come when you paint inside it's always exciting at first and then about 30 minutes of painting it is a very yucky job? Maybe this doesn't happen to you – but it always happens to me! I secretly wish that I could be I Dream of Jeanie and just blink my eyes and nod my head and be done with it. 
But with some perseverance and honestly no other choices because I had already started, I got two coats on the walls and everything done in the kitchen. It took about 1 1/2 gallons of paint. 
And then I thought let's just keep going. I mean our living room hasn't been painted for a long time and it could be freshened up. So off into the living room we go and start painting that. So I started out trimming around the woodwork and I'm thinking that we have a lot of woodwork in here!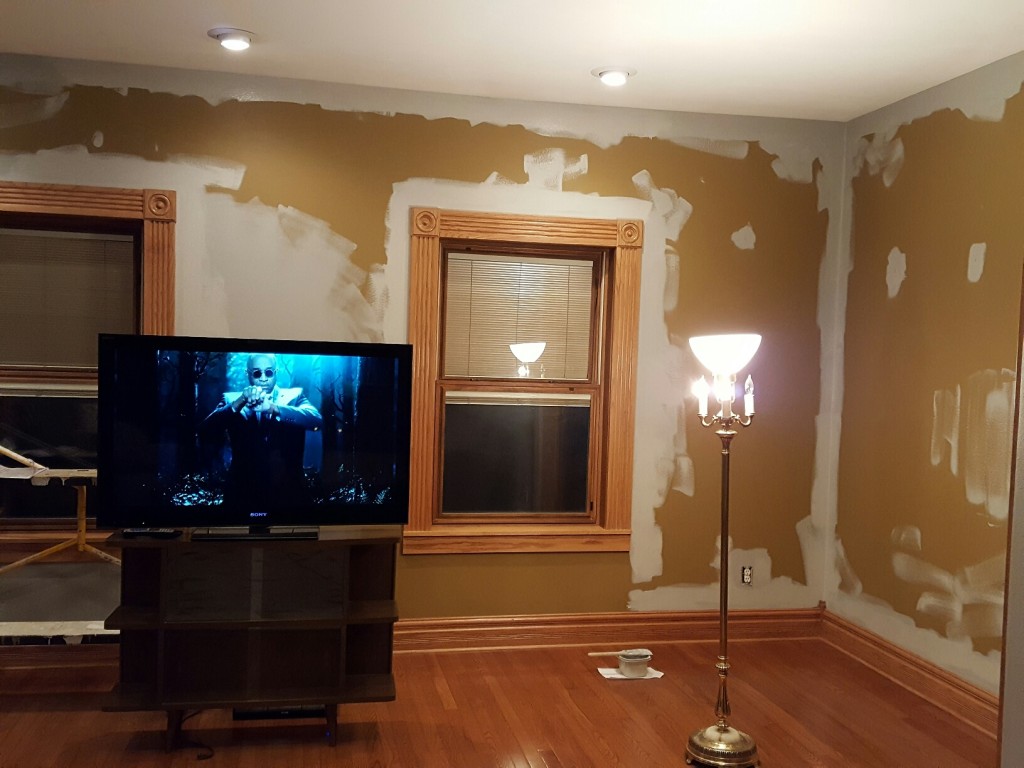 Now when we get the living room done – I'm taking a good look at our kitchen cupboards thinking that they might look a lot better if they were also painted. But I think we'll have to wait and see if those cupboards get done or not 🙂