Even though the season is over for the State Championship for girls state basketball, this year will be remembered for a very long time in our community. 
See our high school girls basketball team once again went to the state finals and once again was paired up with the same team that they literally lost to in the last seconds last year. Last year we were playing them for the top spot and it was the same thing this year. 
And to be honest, I didn't think some of the fans (including me!) could take another year of these games – but I was wrong. As you can see almost our whole side was full and each one was wearing with pride our red school colors.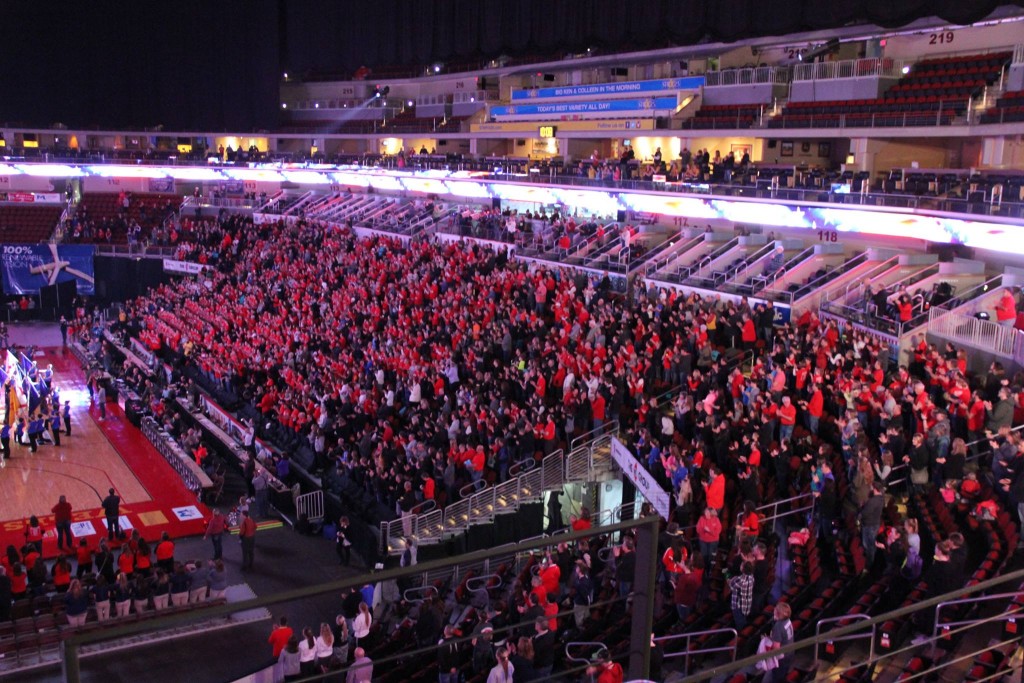 When the National Anthem was being sung, we all knew it was close to once again time to get our girls out on the court and see how the game was going to be played.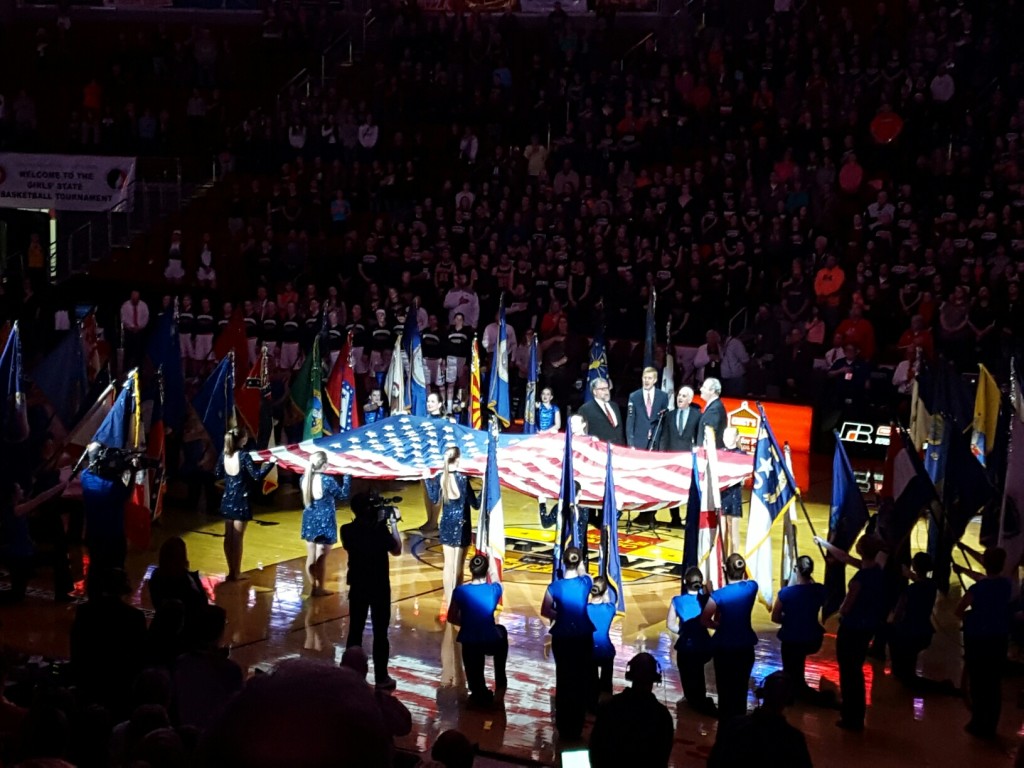 Now our girls played an awesome game and even though they haven't lost a home game in over three years, we just couldn't get in front of the opponents lead scorer and had to take a loss. But there was no reason for anyone to hang their heads down because we really never did loose. I mean how can you say that when these girls have been playing together for over 9 years and have not only grown their friendships with each other, but has brought our community school together to stand by this team – win or loose! You have to admit that this is pretty cool! 
So congratulations to our girls basketball team for a great ride these past years and thank's for the great memories that you've given our community school!