Remember when I said earlier that it's supposed to get much colder this week? Well tonight is the night that it's supposed to get down to the 30's. 
Yea, I'm not excited about that at all! 
So out comes all the extra sheets, blankets, and pillow cases. At first I thought that I should just let them go. I mean – they are all on their last leg anyway right? Well all the kids are coming home at the end of the month so I guess if I can keep them for a couple more weeks. They do make the farm yard look so much better. 
Well covering up the flowers is almost an art work in itself. I mean I've got Teenage Ninja Turtles on the porch covering up the petunias and the lamb pillow cases protecting the roses by the Roadhouse. And all the other flowers are a colorful array of multicolored sheets and blankets that will protect them from the cold weather tonight.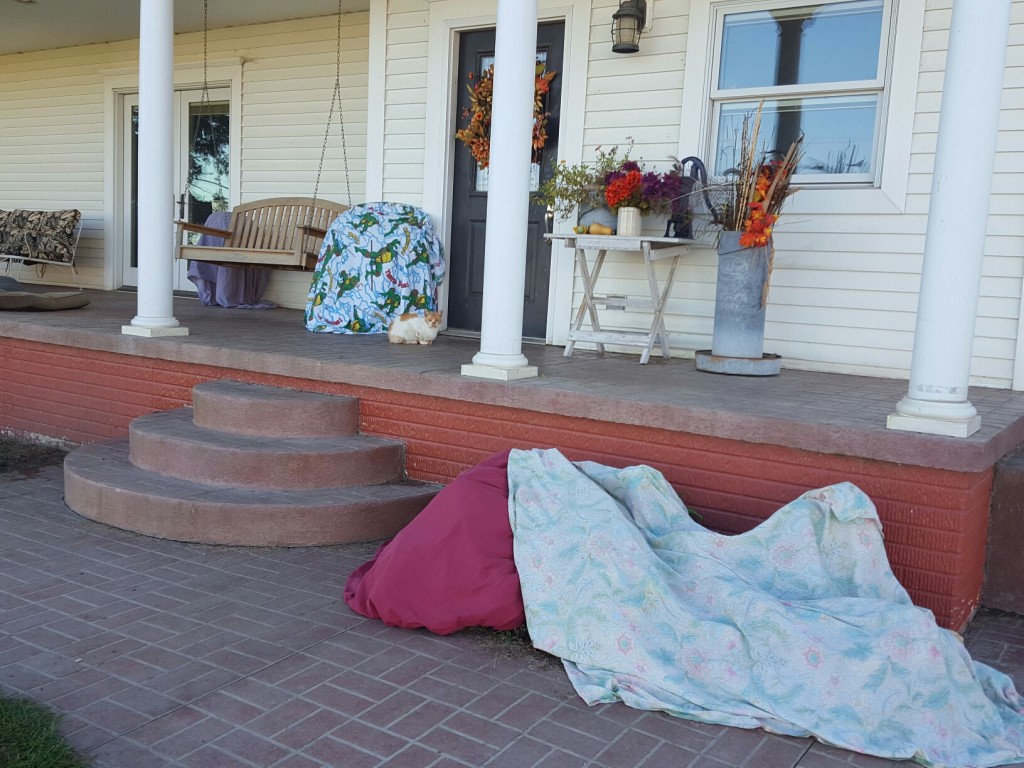 And when I get home from work the next morning for some reason that the sheets that protected the flowers at night are no longer on the flowers. Now this isn't so bad, but they are scattered throughout the yard. I'm not saying how they got there – but I've got a pretty good guess 🙂