I have come to a conclusion. I have decided that when Daryl does chores or when I do chores – there is a big difference! 
With the weather changing, that also means that you don't see the farmers too much hanging out on the farm. So with the field work just getting started, I fill in for doing the chores when Daryl's not around. Now granted it's not a big deal at all on our farm because there isn't much chores to talk about – but still you need to do them.
Well first on the list was to check on the chickens. Now when I check on the chickens I make sure that I have plenty of bread with me to give them all a quick treat. I also check out the garden to see if there is any fresh tomatoes to go with the bread.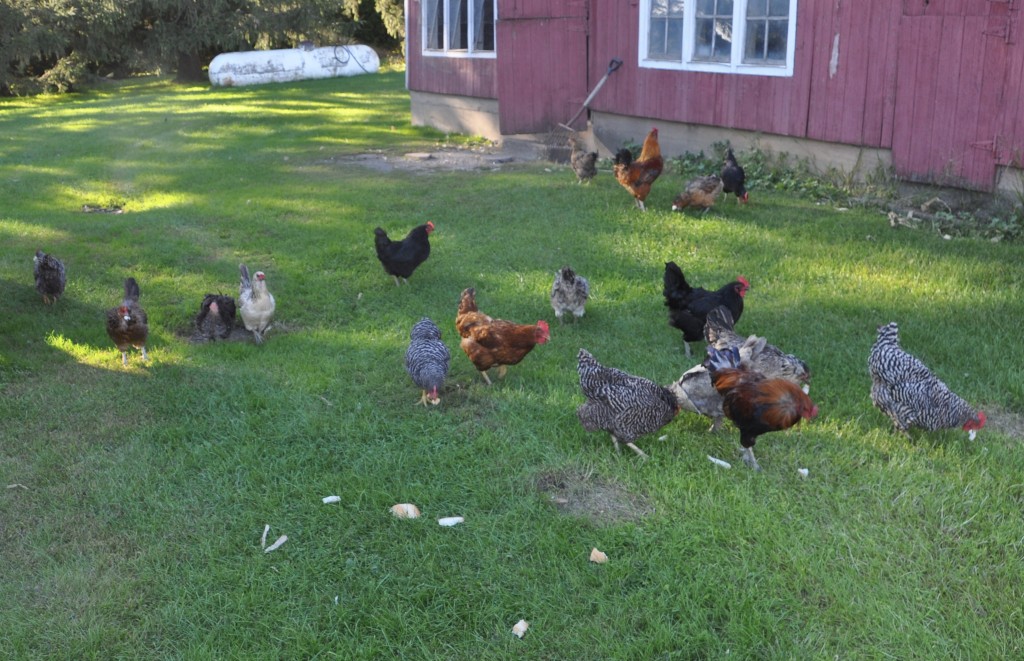 Next to is to check on the baby peacocks . These little guys love a fresh piece of bread like the chickens, but I'm guessing that Sally the peahen isn't too excited about it. Sally just fans out her feathers and makes this clicking noise. And when I'm trying to take a picture, well it's next to impossible. I end up going back and forth and then back and forth in the chicken coop for quite sometime just to snap a few pics. But I'm just sure that the little guys want to be more friendly, I just have to convince Sally.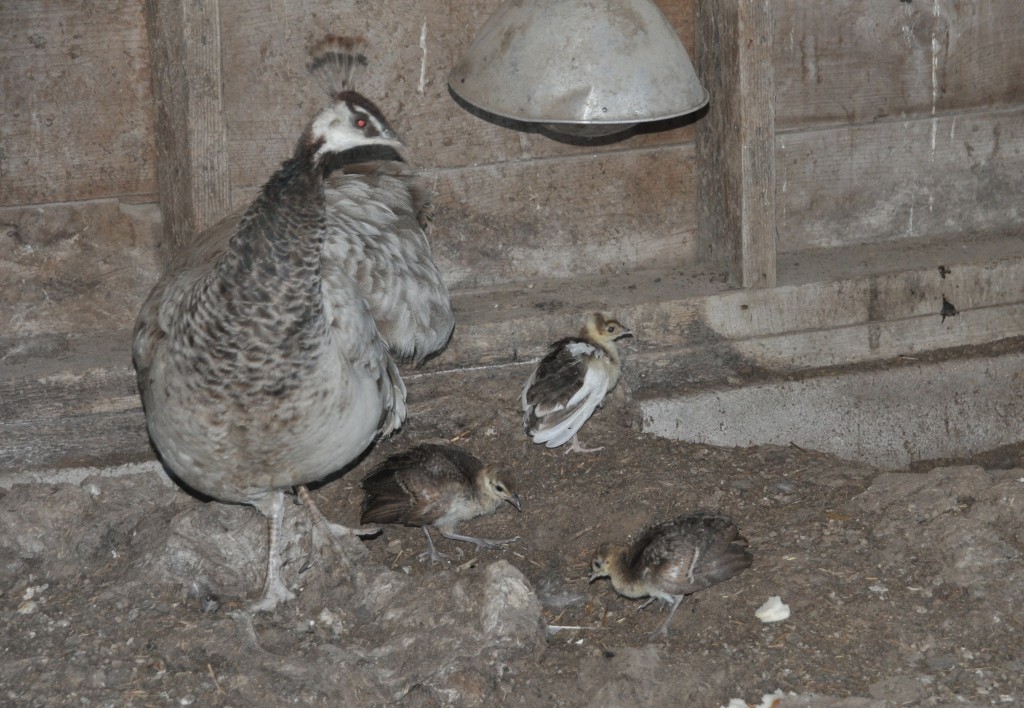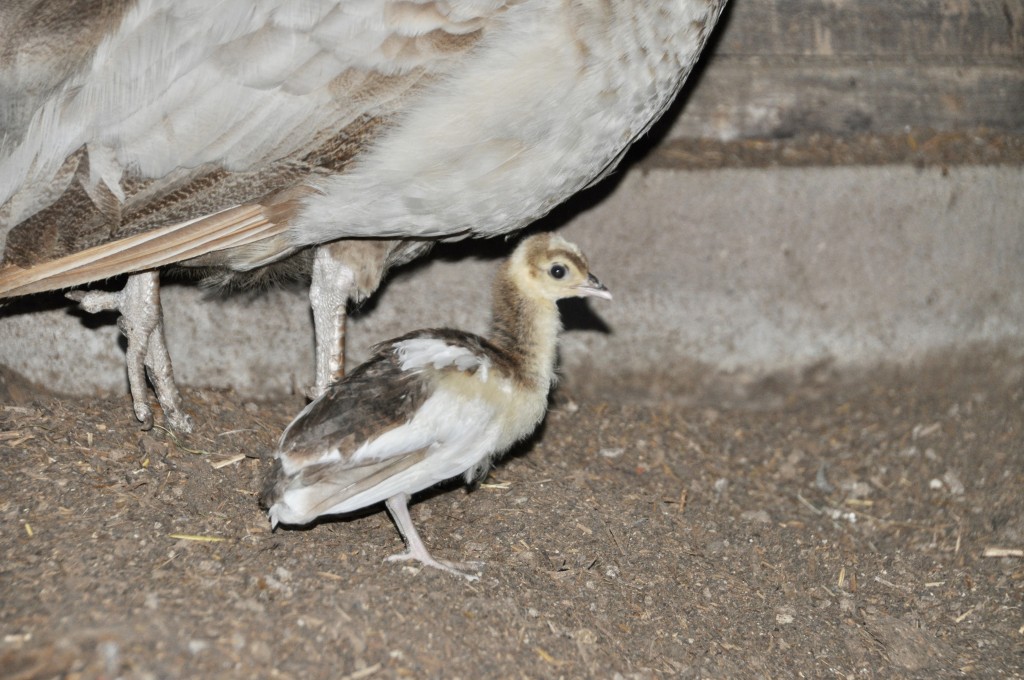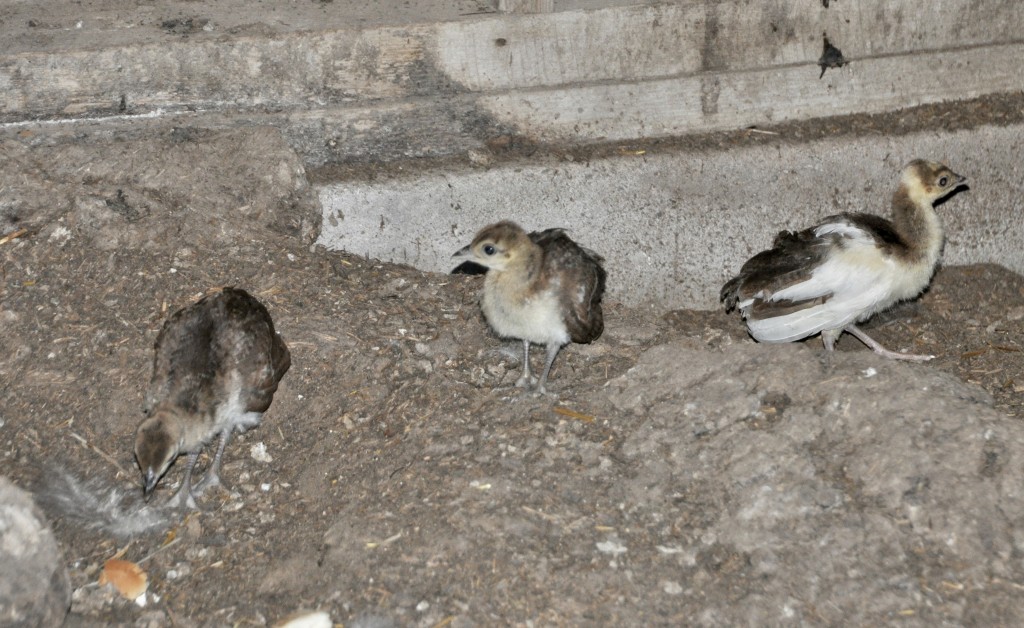 Now to see what the cows are doing. It's so weird because when they see me they just baller until I give them apples. If anyone ever said that cows aren't smart and have personalities – well they for sure haven't met our cows. And who is the worst, Scarlet. Surprised? I'm not. She literally comes running when she see's me and to be honest I like her as much as I think she likes me.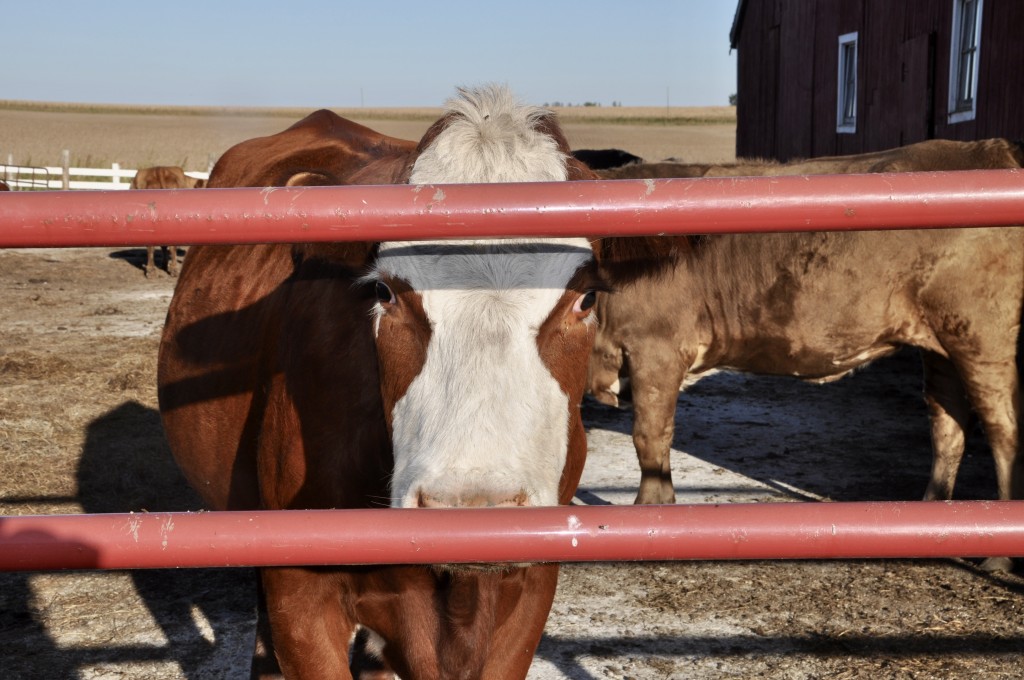 Well the kitties are feeling a little left out so the 3 Amigos come in the house (Checkers, Waffles, and Smoochie) to see what will come out of the magic machine today. Just what is the magic machine? The answer to that question is that the magic machine is our refrigerator in our kitchen. 🙂 They line up and I swear with their eyes peeled on the door, I can even sometimes see them lick their lips. I guess if you see bacon or ham come out of this magic machine every time the door opened, you'd be happy too! 
Finally it was the dogs turn. Yup they got bacon too for treats.  Have I ever said that bacon is thought of one of the staples in our house? We have flour, sugar, bread, bacon and ham almost all of the time! After the dogs literally devoured the bacon treats swallowing them whole, it was time to give them a good brushing down. Now granted brushing farm dogs with long hair I know it won't last long, but I know I have to try once in awhile. 
Now that everyone is all taking care of, it's time to get serious and spend some time in the kitchen making soap.