If you remember, earlier I did a couple of batches of tomato juice and what that means in my kitchen is that I'll have quite a bit of extra 'stuff' leftover when I pressed it into juice.
And this year was that same. Now I suppose just throwing this tomato puree out would be so much easier, but instead I wanted to dehydrate it and then grind it down into a powder. I mean there is tomato, peppers, celery, onions, basil, and tons of other good stuff in it so why not?
Well I really have a mess when I'm trying to get all the moisture out of this concoction . I usually have to take it into my hands like a big wad and then squeeze with all my might to get as much moisture out as I can.
What I'm left with it this sticky ball that honestly doesn't look too good.
Then into the dehydrator it goes for about 14 hours and Shazam! It's dry.
I've been storing it in the fridge because.. well kinda because I just haven't gotten around to grinding it down to make a smaller powder of it. But it's really getting in my way in the fridge and making me kind of annoyed to be quite honest. It was only one big bad, but every time I needed something from that shelf, it always seemed to be in the way. Isn't that how it usually goes?
So I decided to bite the bullet and just get it into the food processor and packaged away once and for all. I mean honestly it is only going to probably take me only 15 minutes tops to do it.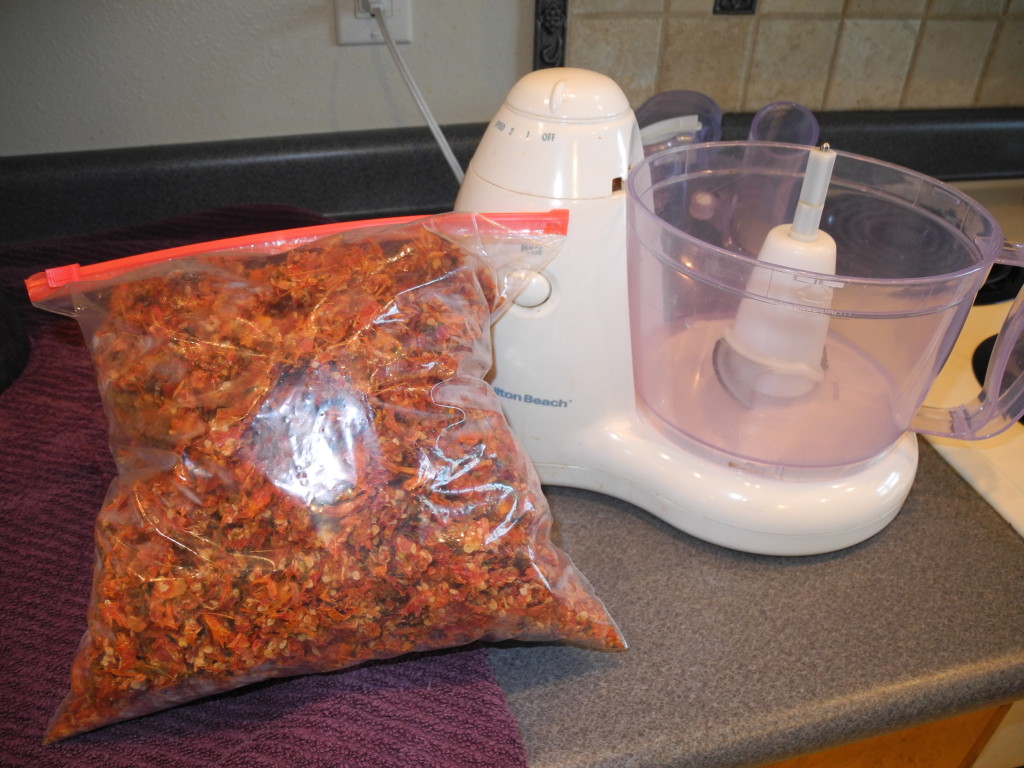 And guess what? It did only take 15 minutes or less to get it done.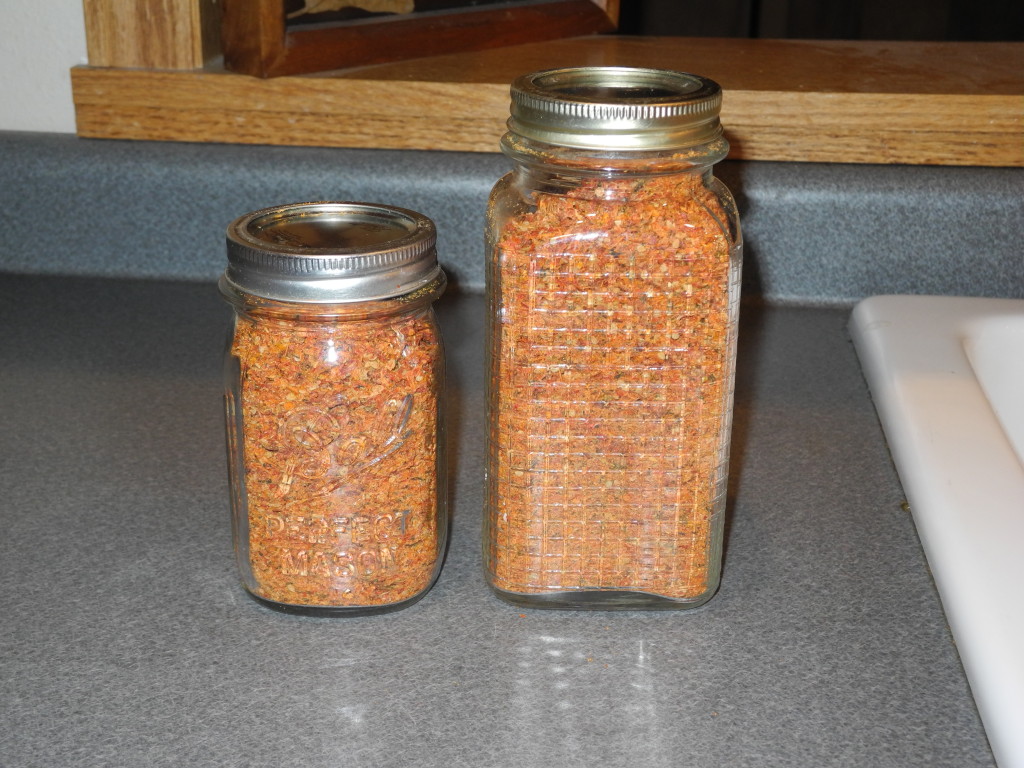 But the bad news is that when I washed up the food processor and was storing it away, I dropped the plastic food processor lid. I saw it going and I swear it was like I was watching a movie or something. I saw it leaning off the top and then slowly making it's way to the floor. At first I thought that maybe it really didn't break and that the lid can be made in two pieces. Yea, good try.
Well I'm going to go with duct tape the next time I use it and see if I can patch it together.  Otherwise I guess I'll be on the look out for a new one.
I sure hope I use this tomato powder a lot this winter!