With Daryl out in the field that gives me a couple of options. Option # 1 : mow lawn. Boring! Option # 2 : paint fences. Not such a great idea! Option # 3 : clean the basement. What was the other options? Option # 4 : Arts and Crafts. SCORE! Winner Winner Chicken Dinner!!
So the day was pretty much spent in the kitchen and craft room. The kitchen activities were to make some beef jerky for Kyle and then get one started for William. Our poor basement doesn't know if it's supposed to smell like soap, tomatoes, parsley, or beef jerky. For today the scent is beef jerky.
Then on to soap. I cut the Screaming Peacocks soap that I made last night and I wanted to give it some more color but I think I don't have enough black in it. Maybe the third time is the charm.
Now it's time to make a couple of cards. I needed to make a Birthday, Sympathy, and a Baby card. I've finally got smarter and when I make one card, I try to make a second card similar to it for my Mom's card box. Here's the cards I made today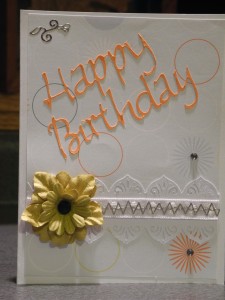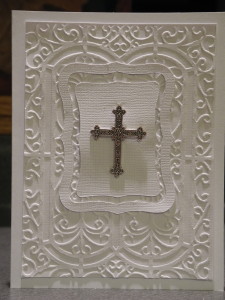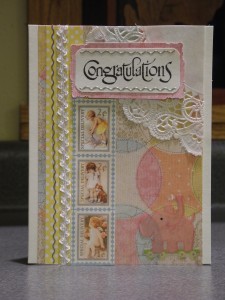 After I did some work around the house which included bringing the tomato juice downstairs, I saw that on my canning shelf I had quite a few jars of the sweet apple filling that I made last year. Well to be honest I had like all the jars left. So it's time to see if they are any good in a dessert. I found an easy apple crisp dessert to make and it turned out pretty good! Here is the Apple Crisp 11 recipe from allrecipes
Directions
Preheat oven to 350 degrees F.

Place the sliced apples in a 9×13 inch pan. Mix the white sugar, 1 tablespoon flour and ground cinnamon together, and sprinkle over apples. Pour water evenly over all.

Combine the oats, 1 cup flour, brown sugar, baking powder, baking soda and melted butter together.

Crumble evenly over the apple mixture.

Bake at 350 degrees F for about 45 minutes.
** Because I had my jar of already prepared apples I went straight to #3. See I told you that it was easy!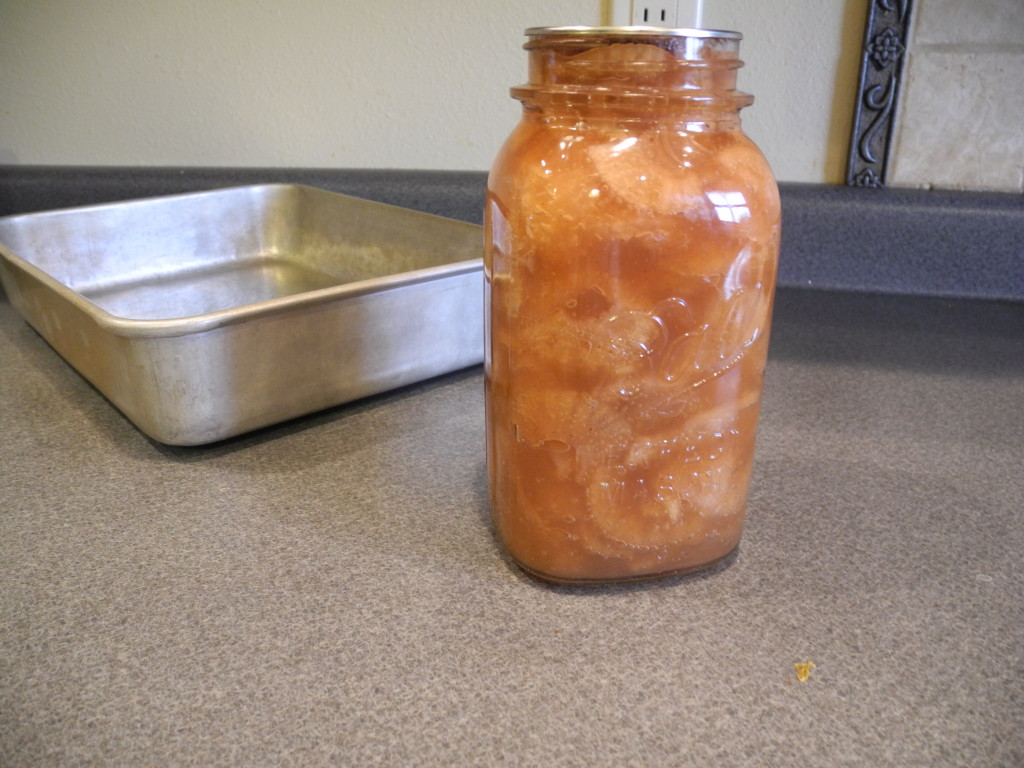 Put some ice cream over the crisp while it was still warm – yum!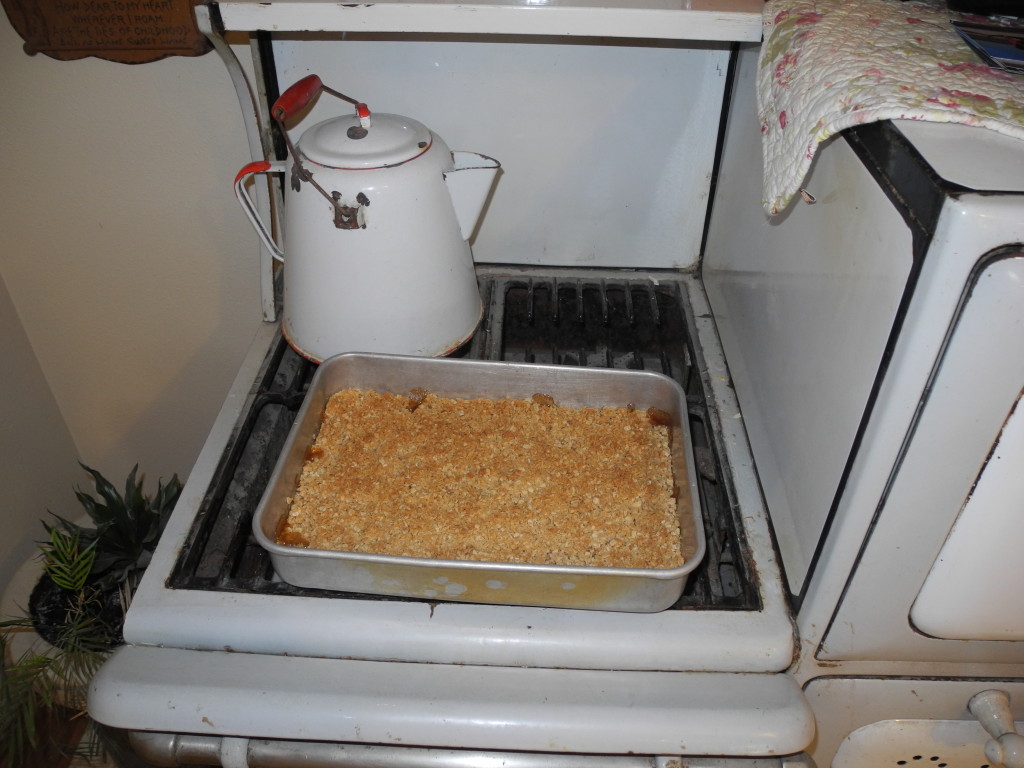 And now I'm standing in front of my closet thinking that I should change out the tank tops and summer dresses for fall clothes. I mean I could literally see my breath this afternoon outside and know that fall is really coming.  I guess I could switch out my closet, well maybe I'll do that after I clean the basement 🙂