Recipe Disclaimer: Even I think this is a weird recipe.
But it takes about 3 minutes to prepare so I gave it a shot! 
Well I'm still on the 'lets clean out the freezer' kick so out came some chicken and I honestly wasn't sure what I was going to do with it. I had only a few minutes after work until I had to leave again so I took the chicken out of the refrigerator (thawed by now) and put it in the crock pot. Next I dumped in a jar of grape jelly and topped it off with some shakes of hot sauce and worchester sauce. For the seasoning I put some salt, pepper, onion powder, and seasoning salt in the pan. Then I left. Gross right?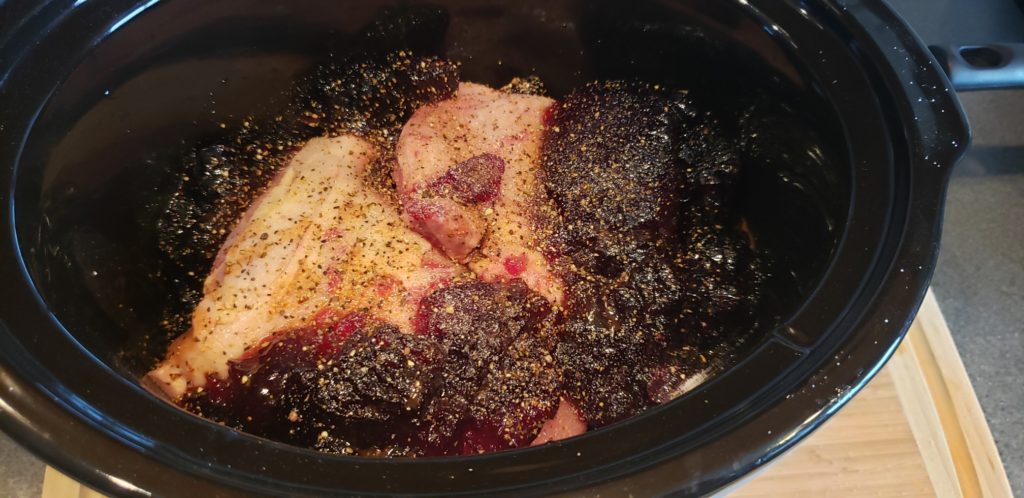 And how did it turn out a couple of hours later? It wasn't bad and really pretty good. And I think I'll even make it again! Are you brave enough to try it?
The picture makes the chicken look like a funky color. It was much more deep brown – honestly.