Recharge. Reconnect. Relax.
It was the girls weekend and I couldn't be more excited! See every year for around 37 years we head up North to a cabin and just hang out. Just us girls, no kids or husbands. 
I wasn't sure what the weather was going to be, so have you ever had one of those moments when you are trying to pack and honestly you couldn't make a decision what you should pack to save your soul? Well that was me! So of course I think I packed way too much. OK, I KNOW that I packed way too much!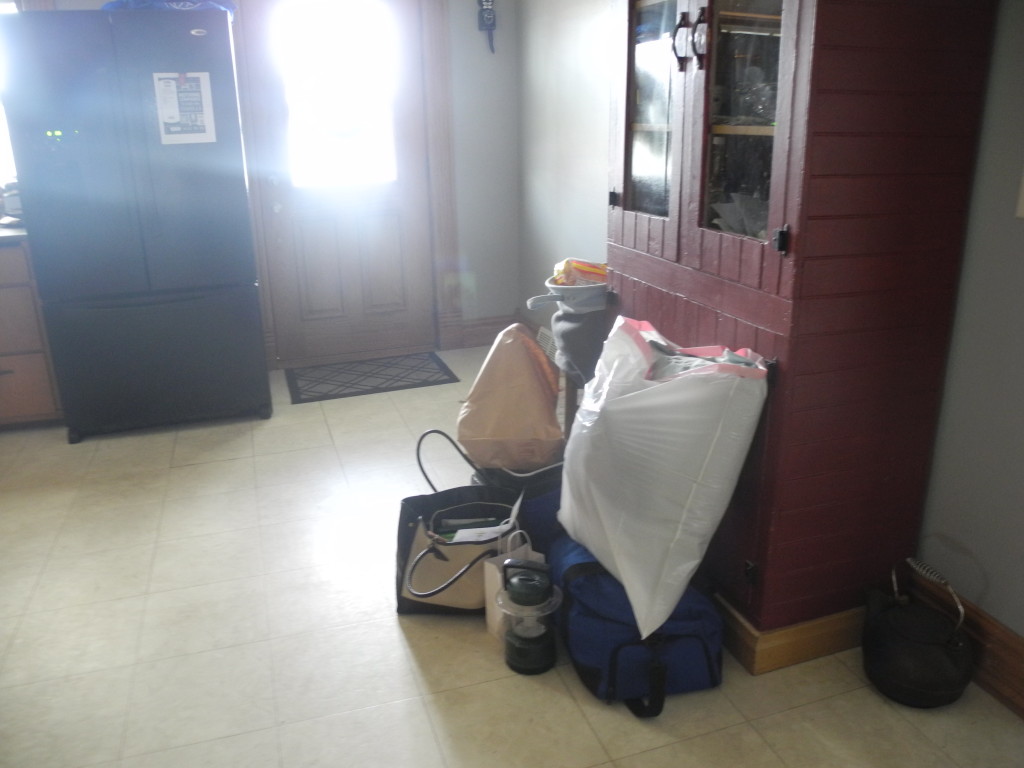 So 3:00 on Friday afternoon couldn't come soon enough and then I made a bee line for home to change and pack up the food that I was bringing into a cooler and I was off to meet a friend to head North. Some of our group went up earlier today, but us two went up later this afternoon and we were sure going to miss our friend this year who couldn't make it 🙁  
Well it turned out that the weather was absolutely perfect! It was in the high 70's with the sun really warm. By the time we got the wood stove heated up for our breakfast, and the bacon, eggs, potatoes and everything else cooked, and then the dishes done – we found ourselves out on the pontoon wondering we're going to do with the rest of the day. Funny thing though, we never had any trouble figuring out what our plan should be!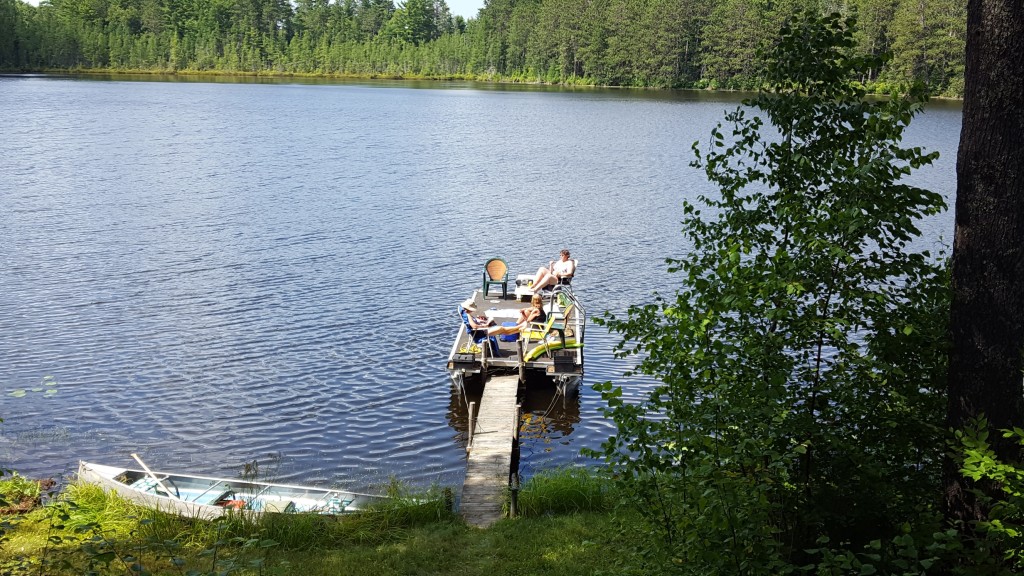 And at the end of the day when it's time to get cleaned up for the night, it's time to jump into the lake. See there's no electricity or running water in the cabin so we bring along biodegradable soap and literally jump into the lake. But the coolest thing about this is that when you're back floating (or trying to 🙂 ) you look up into the sky and all you see if the blue above you with a couple of white clouds floating by.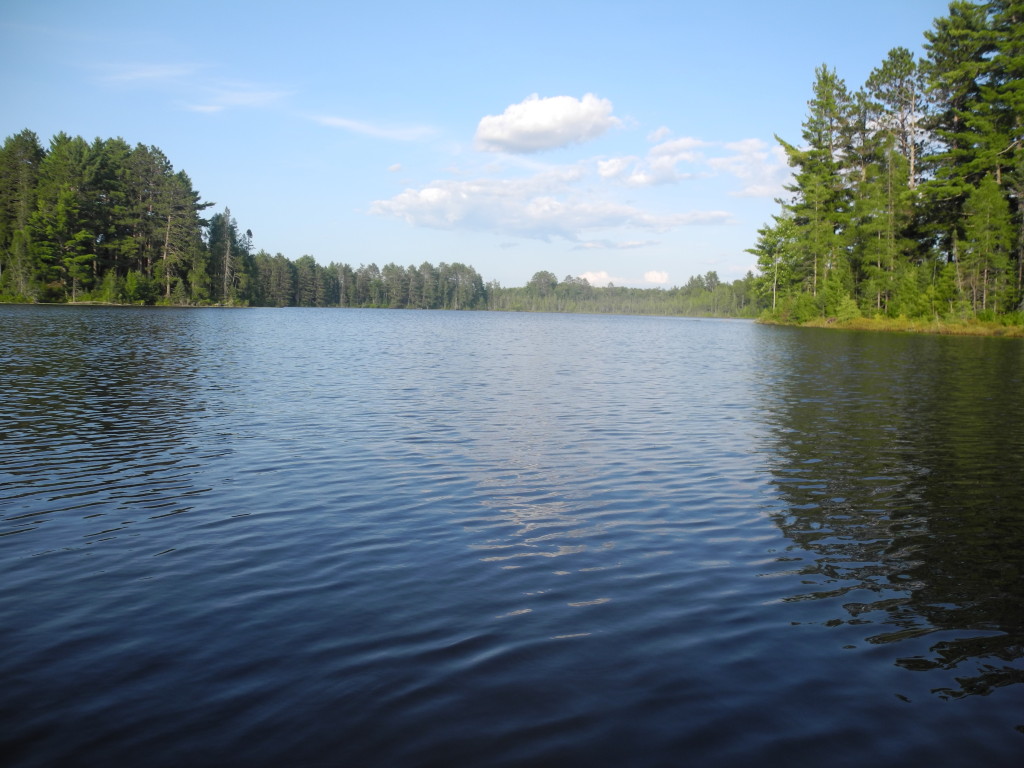 Then as you turn your head you see the huge pine trees that surrounds the lake and the only thing that you can hear is your own breath and you find yourself just breathing a little slower and deeper and all is good in the world. 
With only the kerosene lanterns and candles lighting the cabin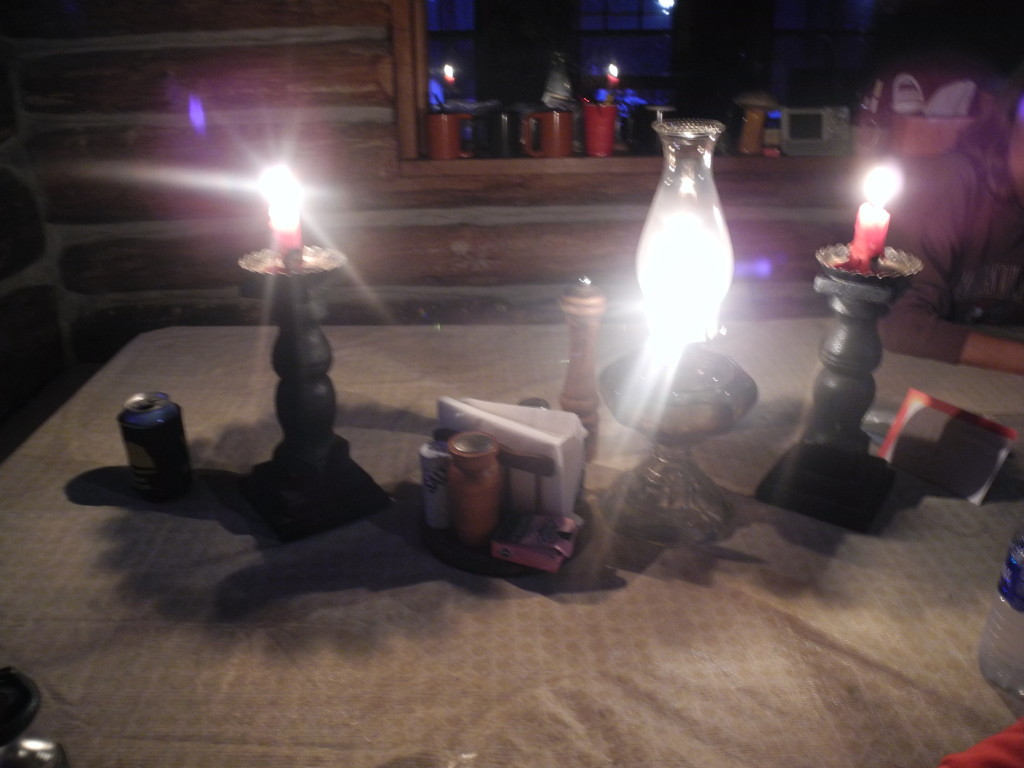 each night we tried to eat supper just a little earlier than the last night and of course it never happened. I guess some things just never change do they? 
And finally it's time to get the cabin ready to be closed up once again and head down the road through the forest to home.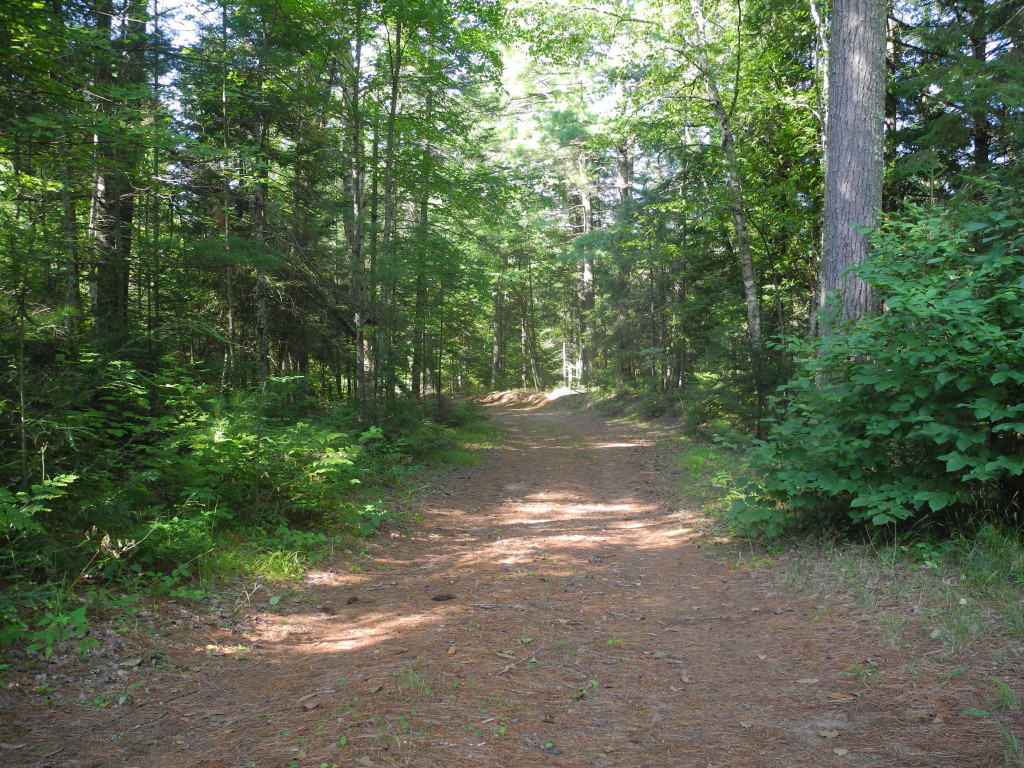 I realize that being up here with the girls really recharges your soul. It makes you realize what's important and what's not, and reminds you that there is more to life than the hustle and bustle of the day.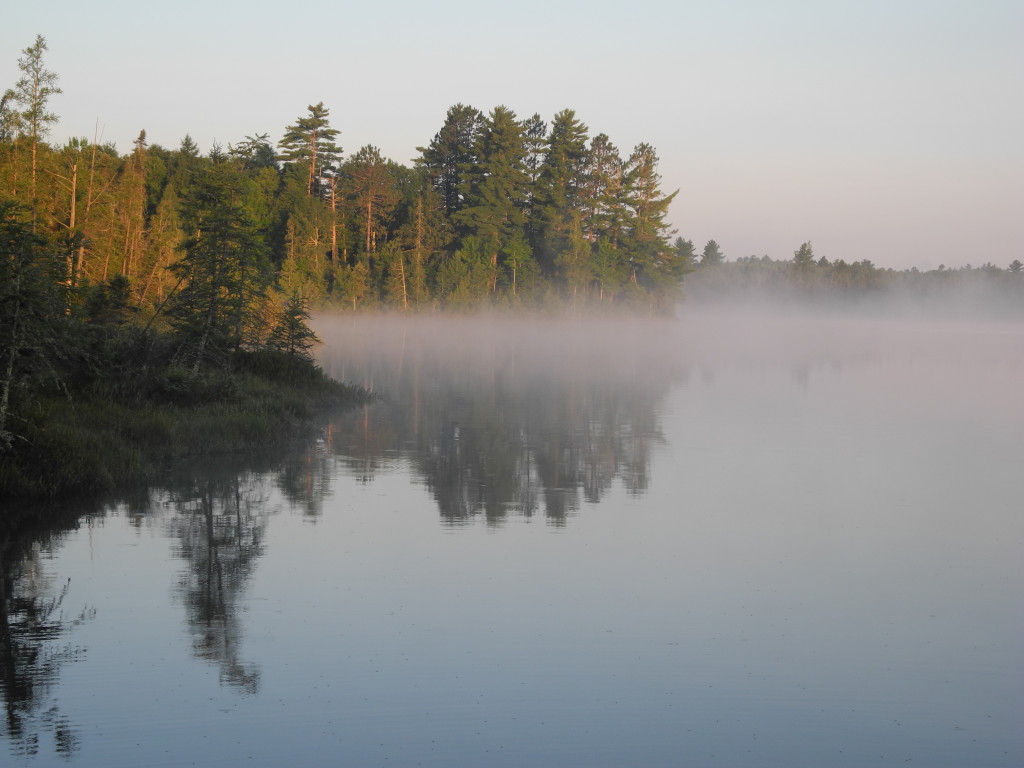 It also let's you reconnect with your friends that you've had for so many years. Now we don't get together that often, but it's one of those things that when you do get together you just pick up right where you left off the last time.
And finally relax. Just being together and not worrying about much is something that is hard to put words to. See your cell phones don't work up there and it's just a great time to catch up with each other or do literally nothing if you want.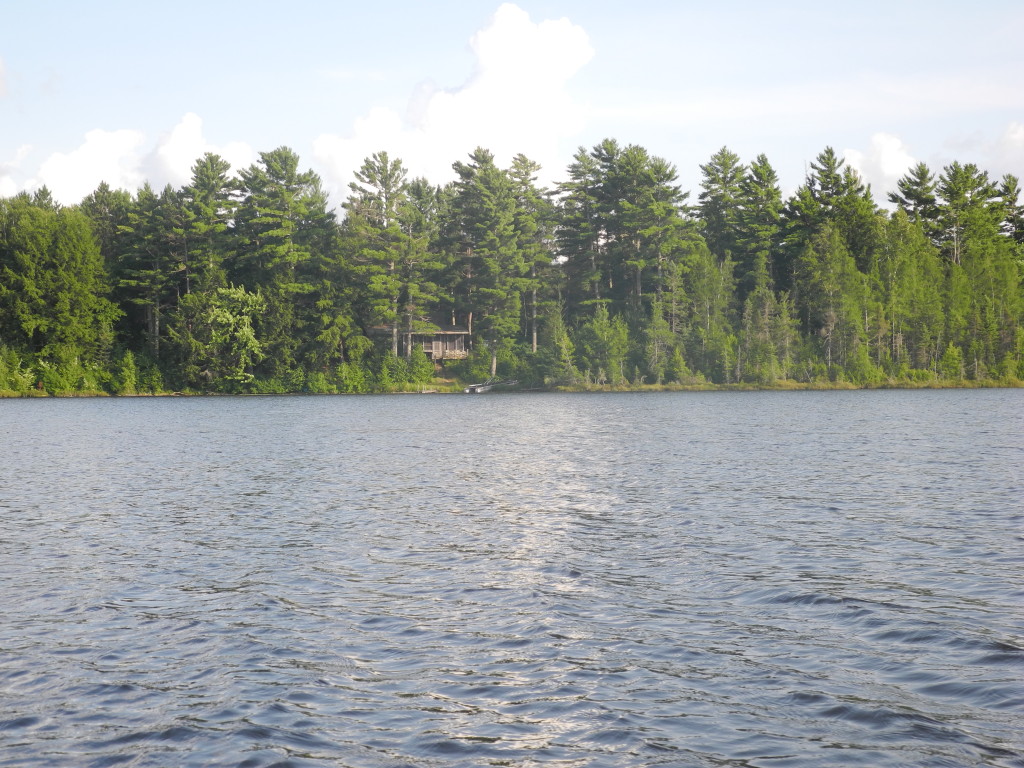 Now maybe we had too much food and maybe we could have had even too many drinks, but one thing is true, you just can't have enough time up North!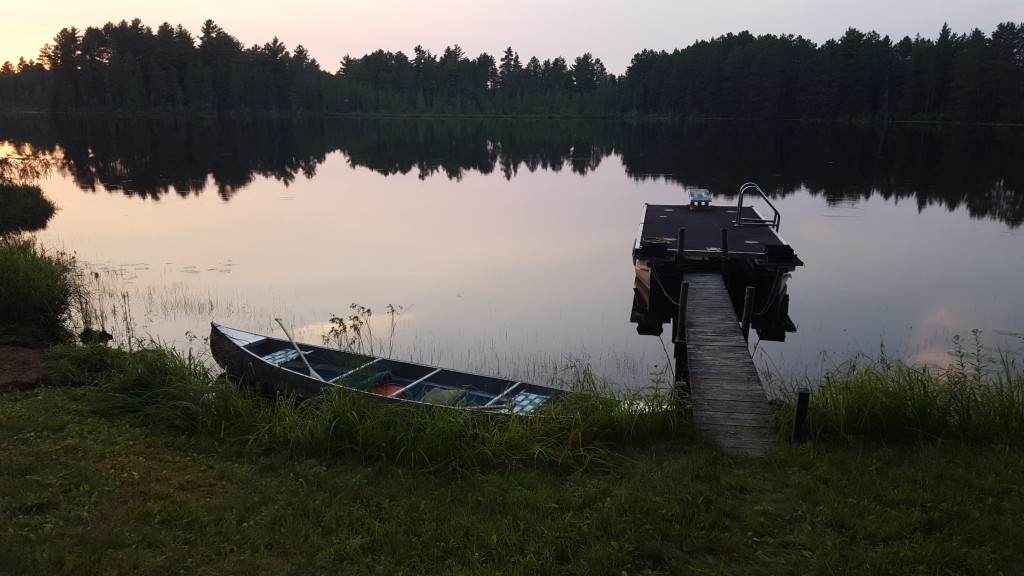 So even though our lives continue to evolve and change as the years go by, it seems like our friendship will always stay the same. Cheer's to another great 5 days with friends!