My Mom always says that she swears that I could fit into the Amish community and well I guess that could be true. I mean I seriously love hanging out in their shops and it seems like you get a peaceful feeling when you see how they enjoy a much more simple life.
So when it was time to start thinking about picking up some chocolate for Christmas baking, I knew exactly where I was going. I was going to the Amish.
And was I disappointed? No way! I got to hang out and spend some time with the elderly gentleman who was in the bulk store that I was in. We talked about making candy how his wife used to do it, and now that she's gone he's doing it the same way that she used to. I mean how sweet is that? Well I smiled at him and thanked him for helping me and after he put my boxes of chocolate and pecans into the car, it was time now to head back to our farm.
I soon realized that it was time for school to be out and I found out that all kids are made the same. When I was coming down the gravel road I could see a buggy turning the corner and it was coming in hot. What happened it that there were two young Amish kids in the horse pulled buggy and they were almost on two wheels on the buggy as they turned the corner. You could see that they were just laughing and having the best time ever! Yup, all kids no matter where they grow up are just the same!
As I made my way up the street, I could see a lot of groups of kids with their lunch pails and their books  with them under their arms making their way home.And do you know what caught my eye? Even though the temperature was very cold and the wind was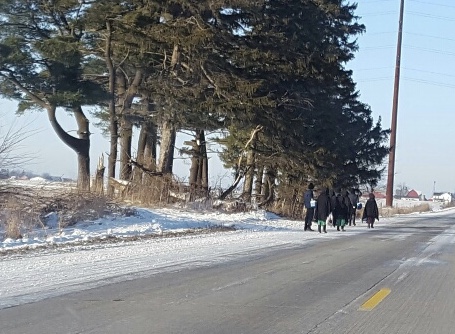 pretty raw, almost every kid that I met was laughing and smiling even though their faces were pink with the cold wind blowing.
Then up the street  I saw this man pulling a wheel. Now just what do you think he's going to do with this? He seemed pretty confident so I'm guessing he had a plan.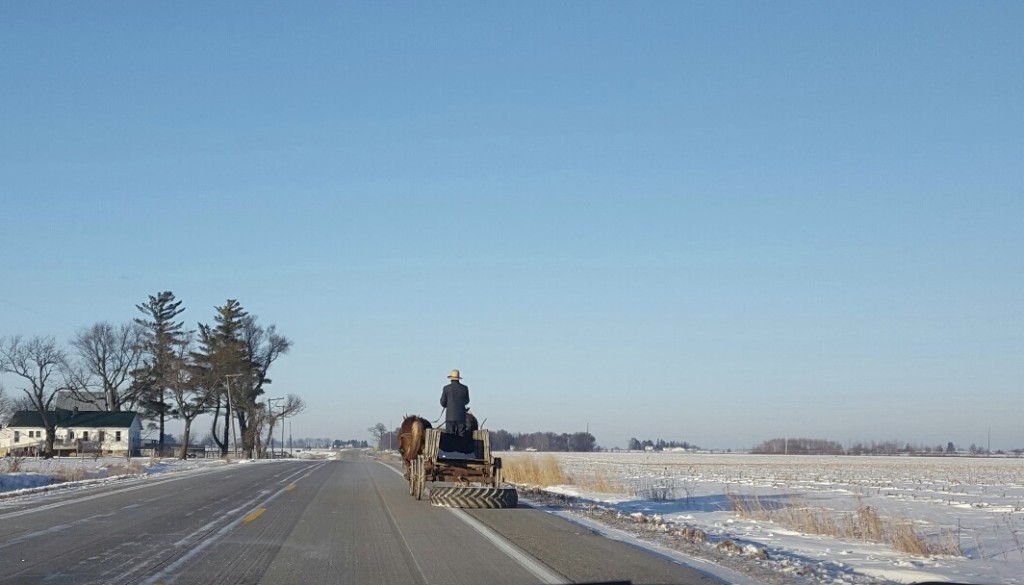 Finally when I got home and everything unpacked and all my other groceries organized for my upcoming Christmas candy making – I realized that I still needed some things and  will need to make another trip to the grocery store.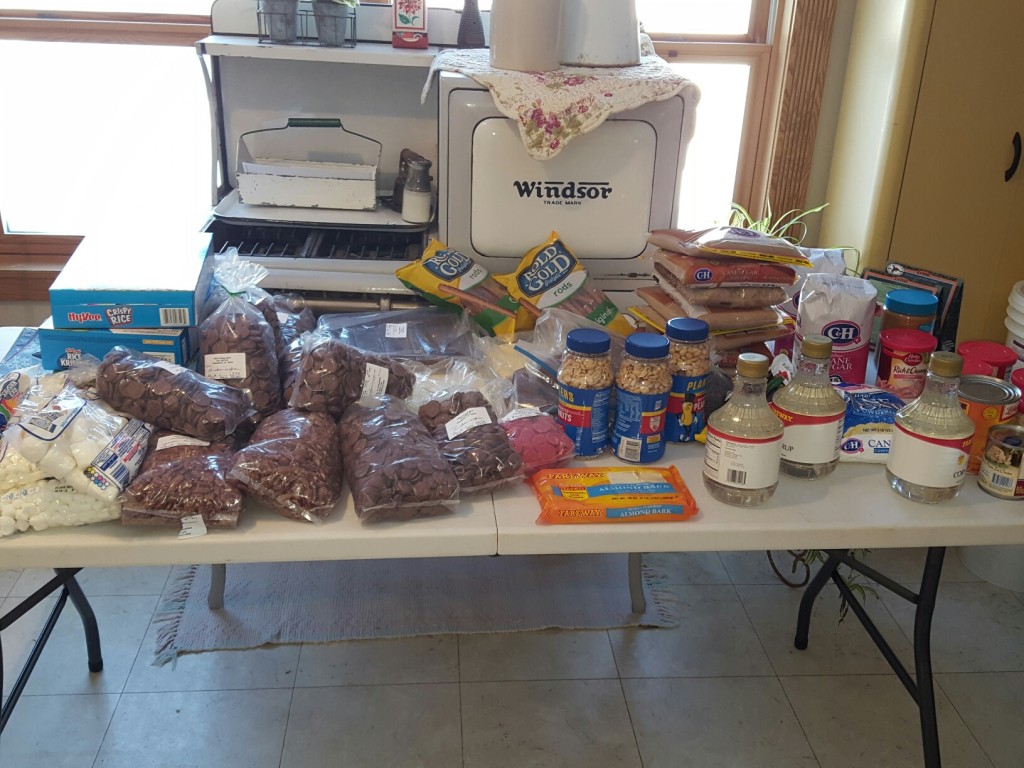 Oh well, I got the main ingredient and had a great time at the Amish tonight!