When someone says that they spend a lot of time in their kitchen, well I don't doubt them at all. But I think I truly could match anyone who says this because I know that I spend a LOT of time in our kitchen! 
What was I doing tonight? 
Well first things first. I needed to get some more tomatoes put away.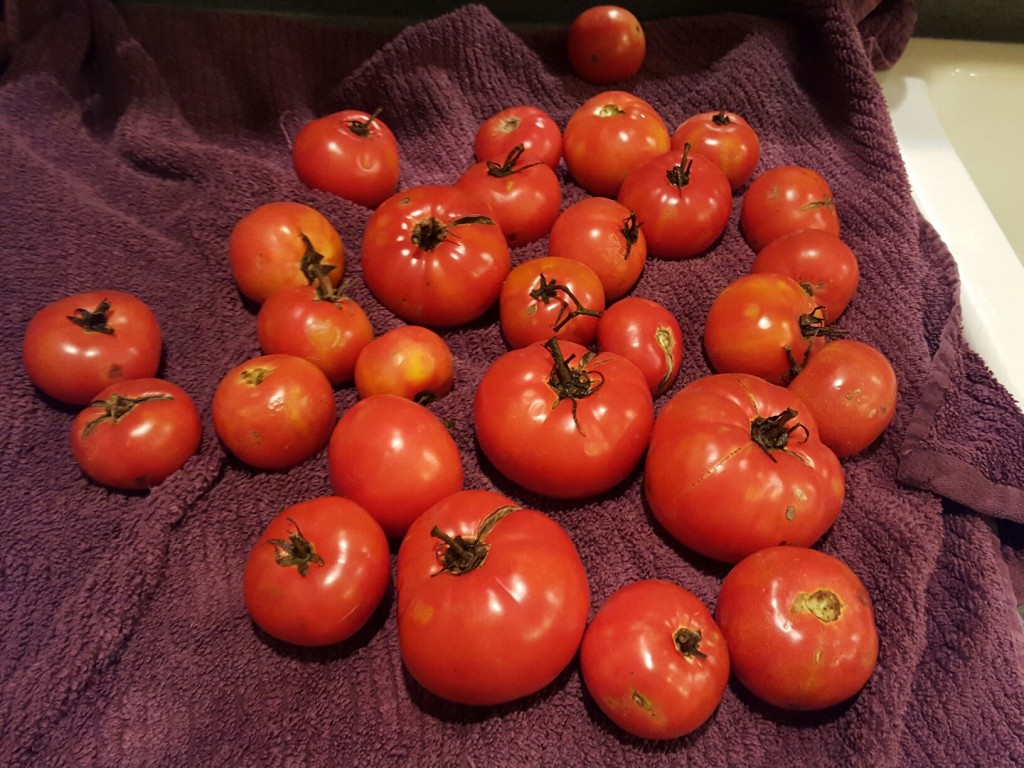 These are the tomatoes that my brother gave me that their kids picked before the first frost. I've froze a couple of batches before and that was my plan for these also. But with a twist. 
A girl at work says that she just literally throws her tomatoes in a bag and freezes them with the skins on and all. Then when she takes them out to thaw, she runs them under hot water in the sink and the skin just falls off. 
It sounds kinda too good to be true don't you think? 
Well, I'm going to give it a try, so I packaged up two bags and into the freezer they went.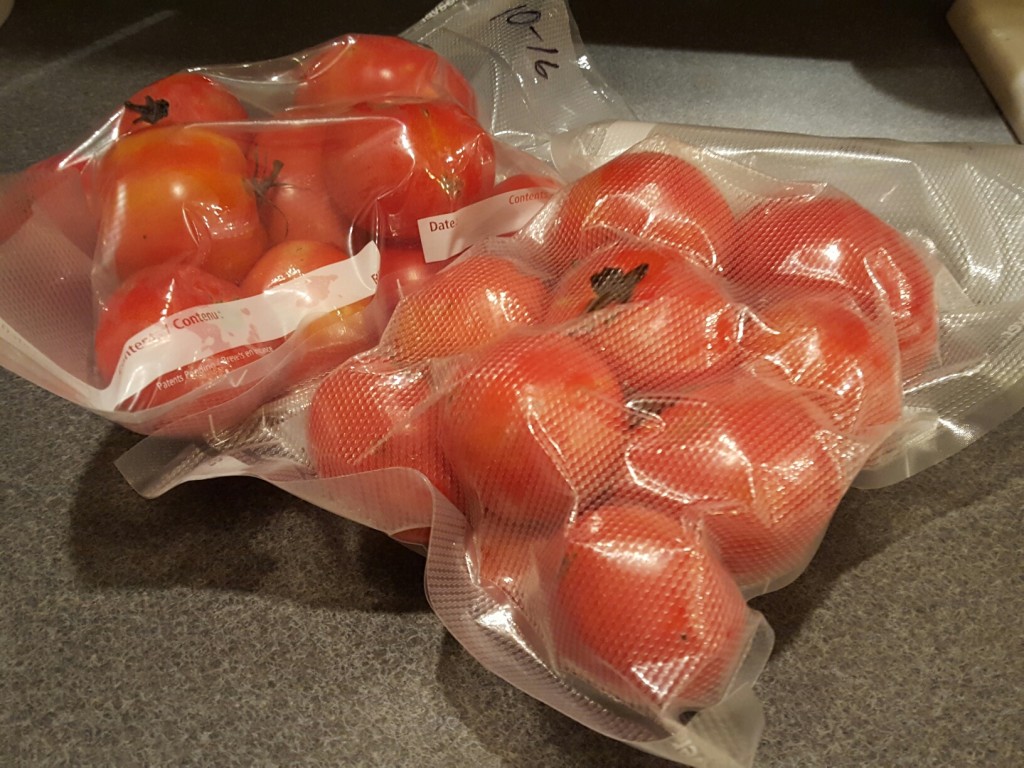 Then I wanted to finish up the display for the Vendor show this weekend. I'm sure glad that I bought this cabinet this summer because it really works perfect! I've got around 230 bars of soap in it.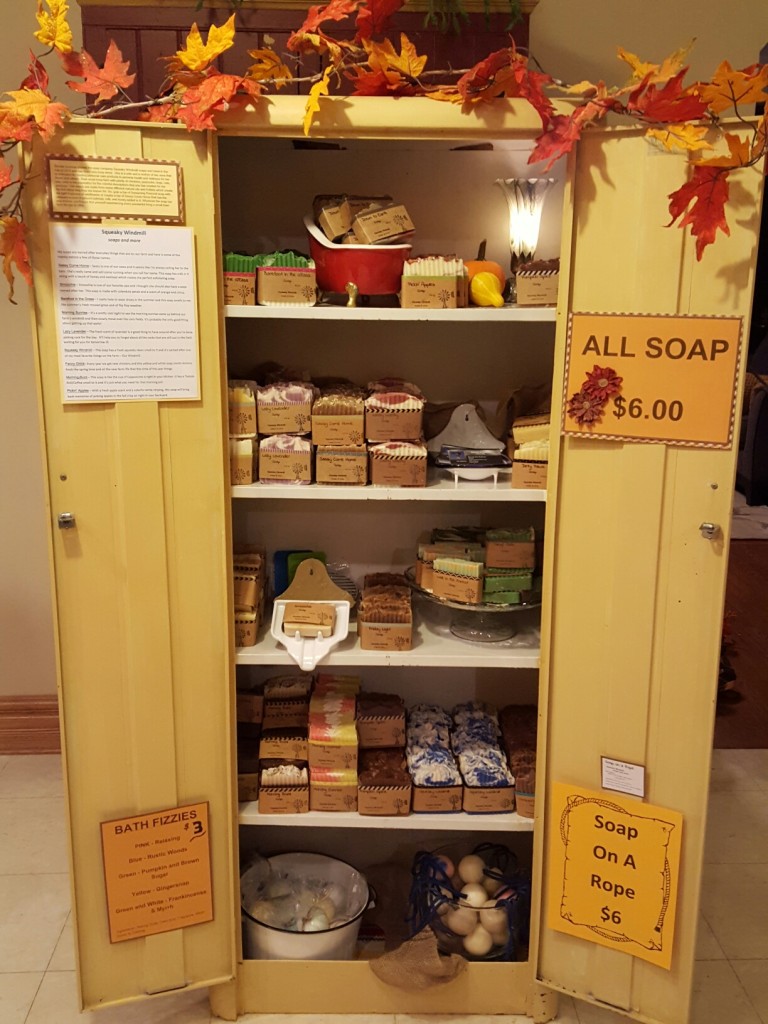 Crazy right? It sure doesn't look like that many even to me and I was even the one who loaded it. So tomorrow I'll bring it to the Barn Event and hopefully it won't take me too long to set up. I'll probably take me longer to drive there and then drive back to our farm.  It's about a two hour drive back and forth – so I for sure don't want to forget anything!
And then guess what else I was doing tonight? I did 5 loads of laundry. You know I think my Mom was right – I really do a lot of laundry for only two people living here. But I wanted to get all the bedding washed because the kids were all coming home this weekend. I didn't use the my new vinegar softener trick on their sheets because… well because I think our bedding smells a little bit too vinegary to me.