Today I wanted to catch up on some stuff around the house so I got an early start on laundry. As you know, I like doing laundry so this wasn't a big deal at all for me to start this in the first thing in the morning. There's something kinda soothing with having the washing machine going while I'm in the house. 
With that said, I also wanted to see if I can be successful in making some bath bombs. The last time I tried – well it was not good. But it was my first time in trying, so I decided to give it another shot. I'm in a vendor show next week and was hoping to have a bath display there along with my soap. 
And do you know what? There is more than just bath bombs that fizz in your tub. There are Bubble Bath Bombs that not only fizz but leave bubbles behind and there are also Bath Truffles. Bath Truffles also fizz in your tub but then have more hydrating oils in them like shea butter and cocoa butter for your skin. OK, I seriously just want to make something that doesn't fall apart at this point! 
So while Daryl was working outside cleaning up the cow yard after all the rain,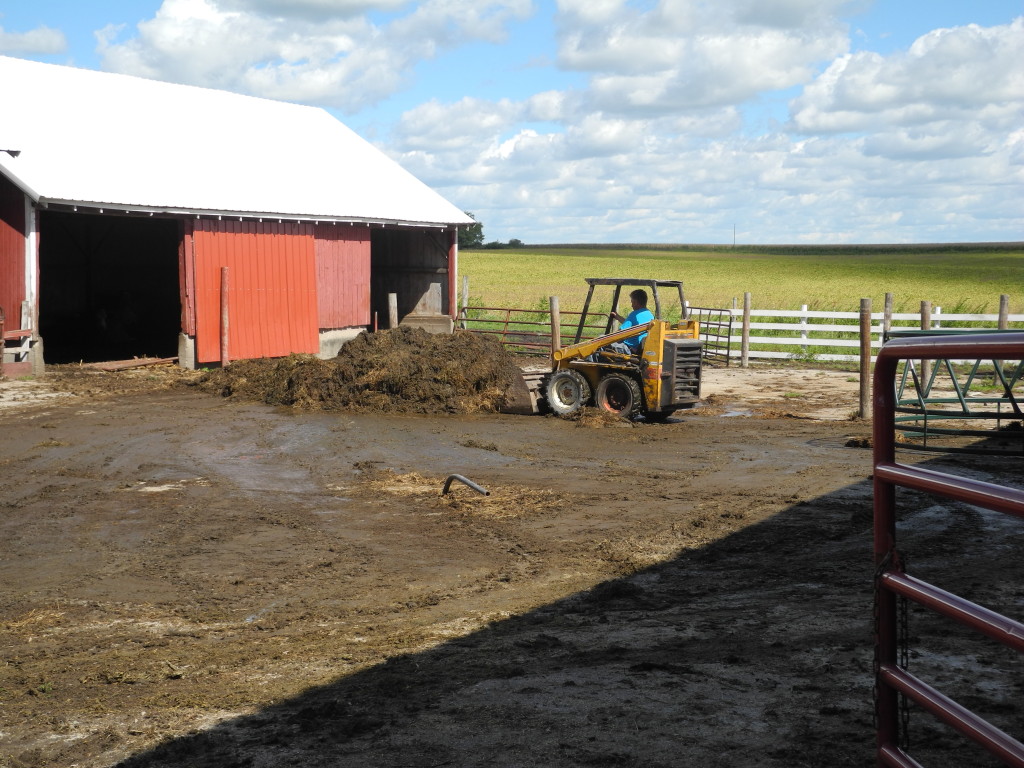 I decided that I'd make a lilac bath bomb and then some smaller Aloe extract bubble bath bombs with a fresh Crisp Cotton fragrance. (try to say that 5 times !) 🙂
With my ingredients in front of me and my laptop for the instructions, here I go…. again. 
Guess what? It worked! 
The larger balls held together and the smaller bubble bath bombs also came out of the molds. Who would have known? But the real kicker is if they are still together in the morning. Time will definitely tell if I'm successful with this project.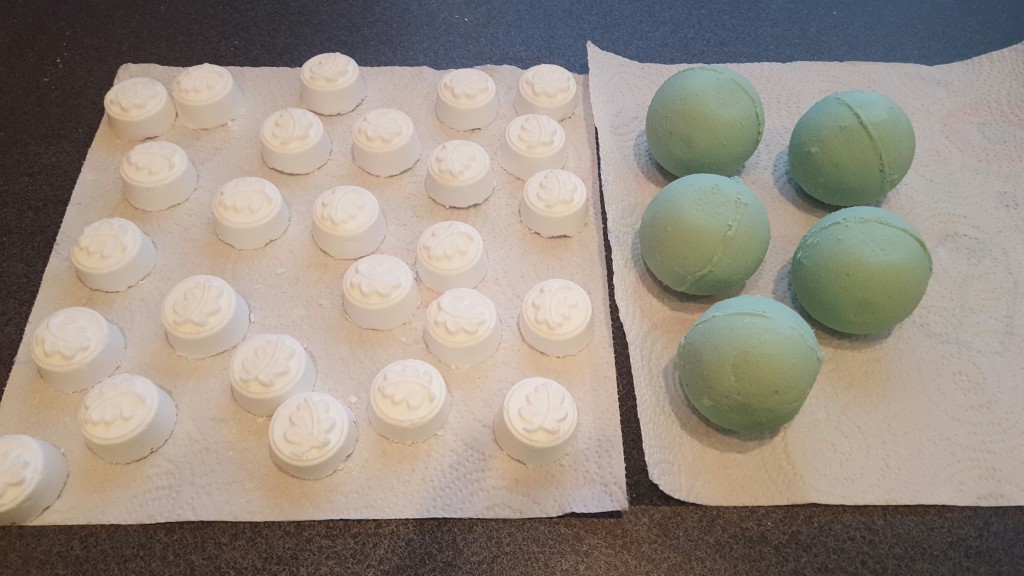 And the whole time while I was working on the bath stuff in the kitchen – the aroma was very confusing. Why? Well I was so sick of this one turkey that I bought on sale taking up space in my freezer, that I decided that it was going to be on our menu for dinner today. So I had lavender, crisp cotton, and turkey smells today all hanging out in our house this morning. Not bad… just confusing.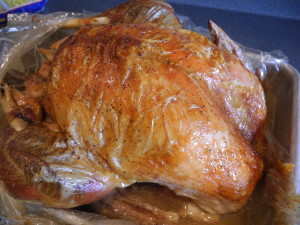 The turkey turned out fantastic and Daryl was wondering just what in the world was going on?  I mean we had turkey, mashed potatoes, gravy, corn, peas, lettuce salad with fresh tomatoes, and jello with oranges in it topped with whipped cream for dinner today. He was a happy guy and who knew that all I needed to do is to clean out my freezer!
The photo of the day is that of our gravel road. With all the water and flooding that's been happening lately, our roads have been taking a beating! Check it out