I debated going kayaking today because the weather was going to be just perfect. Now I know that this doesn't make much sense, but you know that there is always stuff that you think you should be doing. So guess what I did?
I went kayaking with a friend 🙂
And with the weather around 80 degrees with no clouds in the sky with a slight breeze – yea it was the right idea!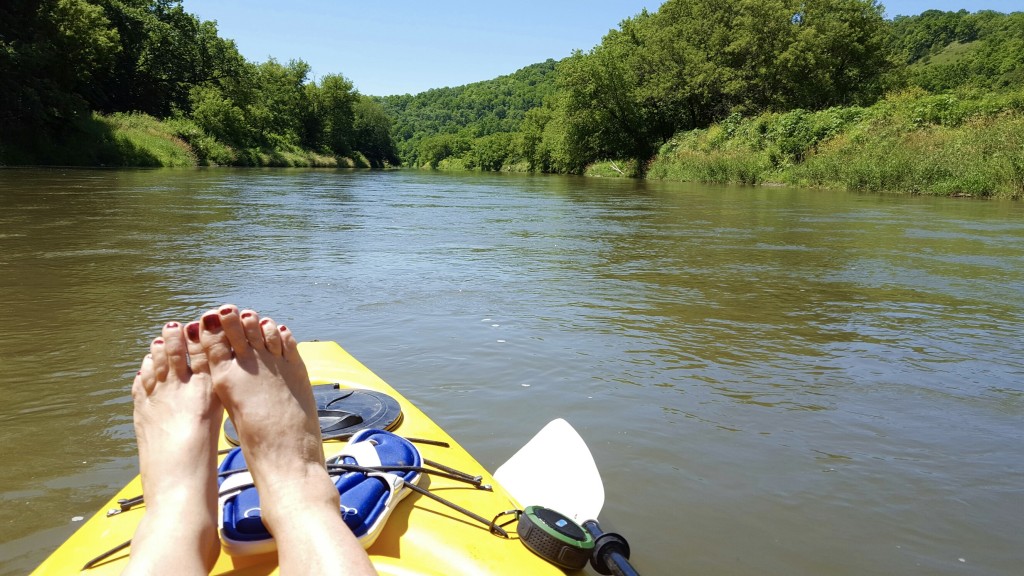 We ended up going to a different spot to start with and that was also fun! It was still on the Upper Iowa river but a whole different area that before. Now granted there wasn't the hight cliffs and bluffs as what you would see around Decorah, but on this part of the river there also wasn't all the people and just tons and tons of trees. It was beautiful!
The river was high on Saturday so we literally just had to float on the water and steer ourselves the right way once in a while. Shazam!!
Because the water was up, it also meant that we got down to our pick up spot also early. So once I got home and cleaned up, it was time to head to the stock car races. See we usually go to the races once a year and tonight was the night.
We got there with the races just starting, we laughed when we walked up to the Grandstand because with the smell of gasoline in the air and dirt flying off the track, well we knew that we were in the right spot. 
Now even though this track is part of a small town race track, but where will you go to see all different types of cars racing and going so fast that only two wheels of the four will only be on the ground. Or when there was a roll over and the car is sitting on the side, everyone knows that the driver is OK and ends up sitting on the door waving as they take him and the car off the track.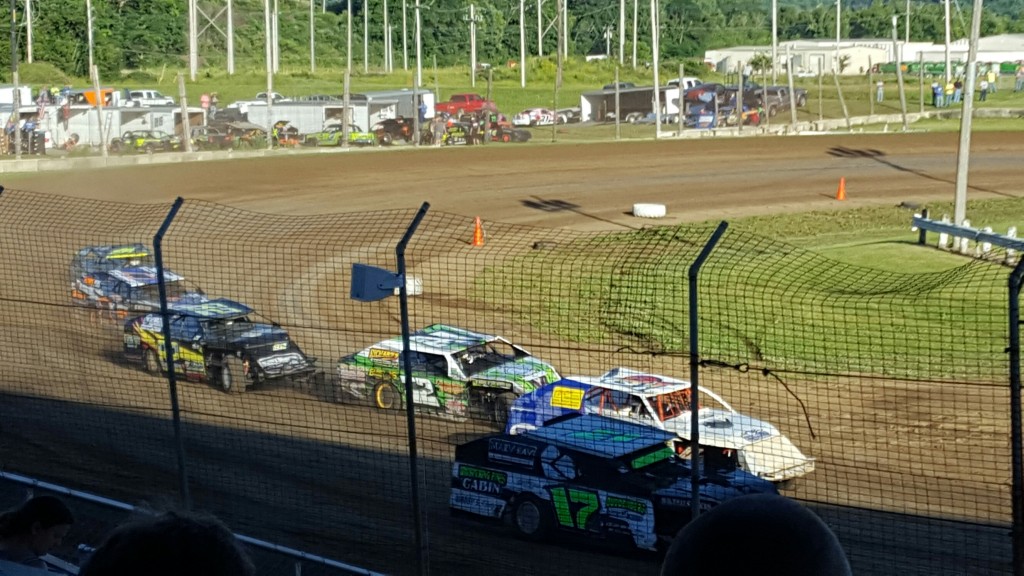 But the best part of the races? Well for me it's when they have the beginning of the winners races (not sure what they're actually called) Anyway right before they start these races, the whole grandstand stands up and wave as the drivers drive by on the track. And the drivers wave back at the grandstand. Now I don't know where this tradition started, but it's pretty cool if you ask me!