We knew that we wanted to try to get some bicycle riding done today, but there was a lot of projects that had to happen before that. You know, the old rule of thumb that you have to do your chores before you can play outside 🙂
So what did we have to do? Well I wanted to get some of the flowers planted that were making a home on our porch and Daryl had a bunch of farm chores to do. Time to get started so we could have also some fun today. 
Well everything was going well, I made some homemade flower planters out of burlap that I bought yesterday when I was with Ma. What you do is to line the pot with the burlap so it holds in the dirt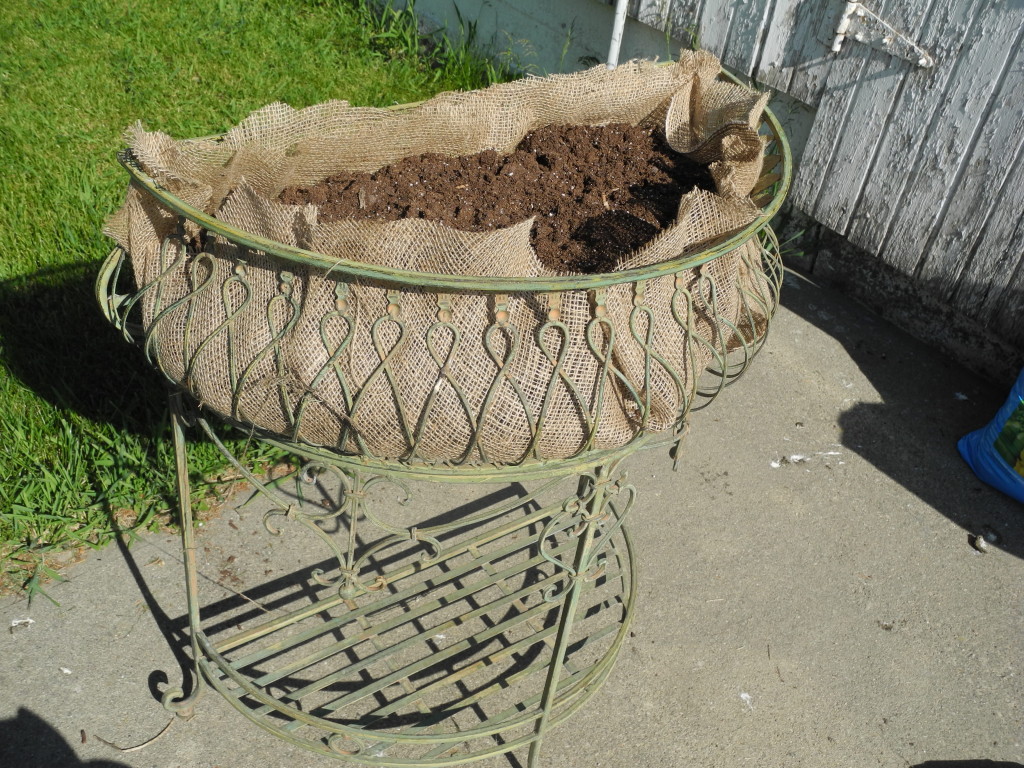 and it really works well. It's kind of a thrifty answer to a flower pot. But I soon found out that I ran out of flowers and potting soil so I had to stop with any new projects after this. I honestly couldn't believe that I ran out of flowers. Next year I so need to get them planted in William's greenhouse so I can have my own supply!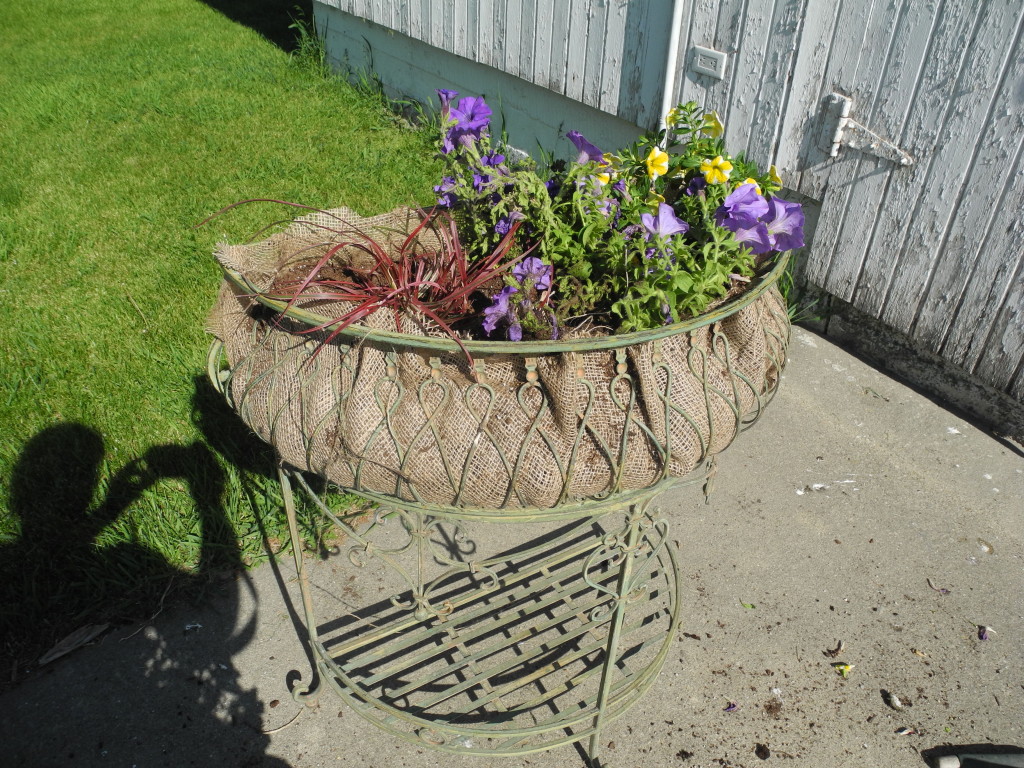 But it didn't stop me from working on the small flowers spot in front of our house. And man oh man did I get into some trouble! I've never dug up an ant farm and granted it was only a little brown 'normal' ant farm – but they were mad! Saying that they were mad is such an understatement! By the time I realized what was going on, I literally had them crawling inside my gloves and up my arms. Before the whole thing was done, I was smacking the gloves on the porch to see if I could get them out of it, I was stomping on the ones on the ground, and I swear they got inside my clothing because I felt that they were crawling in my shirt and shorts! Now that was it!! Because I was at the end of what I could do with the flowers, and those ants were making me so mad, I went inside the house  to see what I could find to get back at them. Yea, I've never claimed to be nice now did I? So what did I find? Well I had some Citronella essential oil. With a smirk on my face, out I go back to the ants and sprinkled the oil on top of the ants. Now I'm sure that these ants are not vicious ants, but if you ever put citronella essential oil on an ant hill (well anyway this one) they get mad. They get REALLY mad and started to bite me. So what did I do? I grabbed my bottle and kept putting it on them while stirring the dirt around. Yup, one victory for the farm girl!! WhooHooo! Now after I didn't see any of the ants anymore, I put a layer of dried egg shells over the whole thing to help deter the bugs.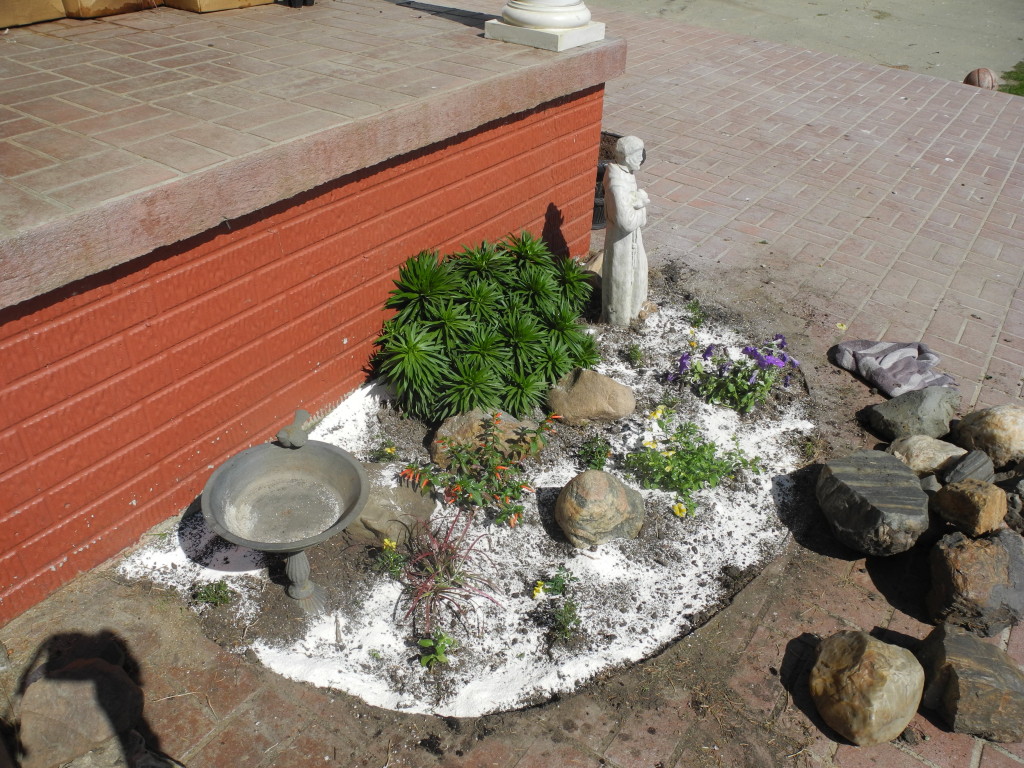 After that I put a layer of potting soil over the whole thing and put rocks down so the dogs and chickens don't dig it all back up again. Whew! I'm sure glad that was done!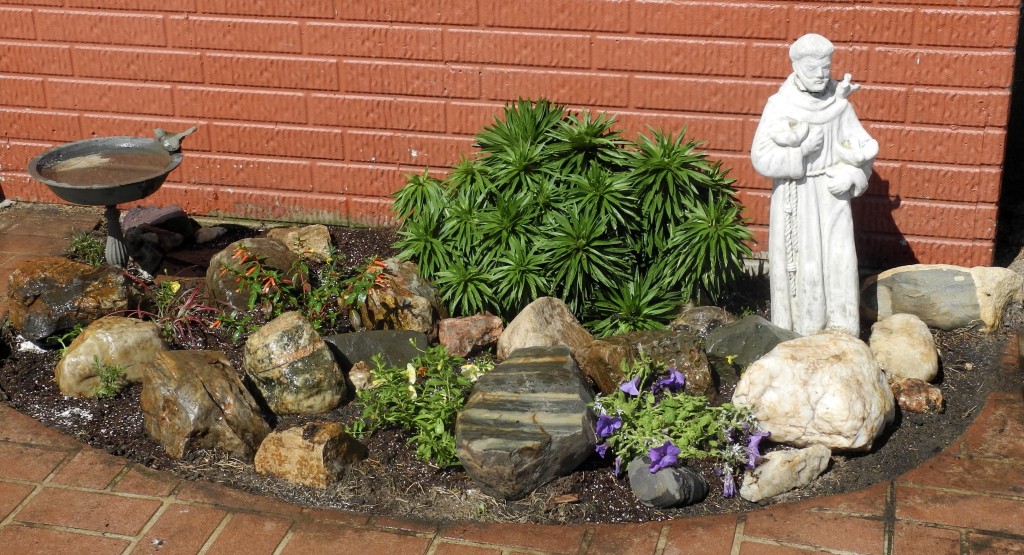 Now it was time to have some fun! Daryl and I found all our bike stuff and went on a bike ride on the Decorah Trout Run Trail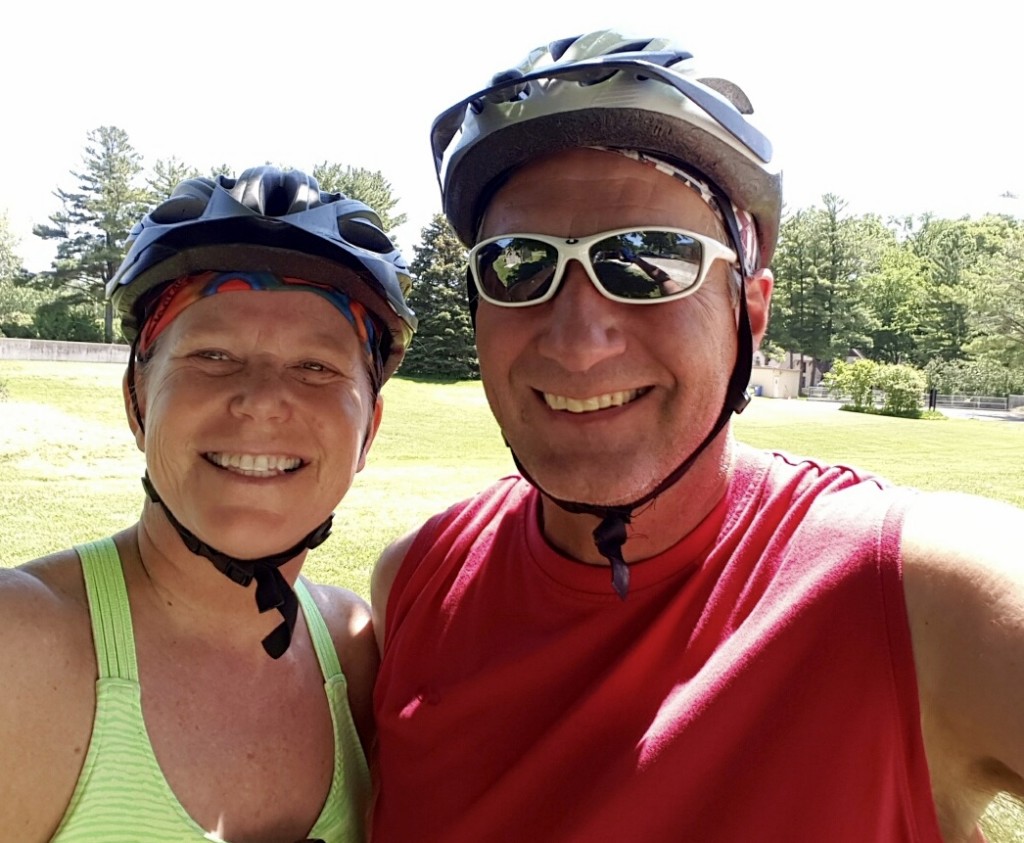 and to say that it's beautiful, is an understatement.
After the bike ride, it was time to head over to some friends farm for a graduation party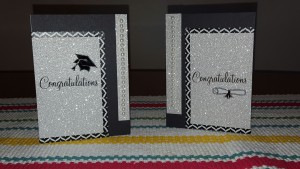 and then back home for a meeting at our house was in store for the upcoming Irish Fest book committee .
And now? Well it's time to start next week!