It's kinda of funny. I really don't have a green thumb so I've never also had a lot of indoor flowers. Well that was the case until I got some flowers from my niece. They've blossomed so many times both on our front porch and now on our kitchen window sill I just love them! It'll be interesting to see how long they last this winter. 
But for now check out how pretty they looked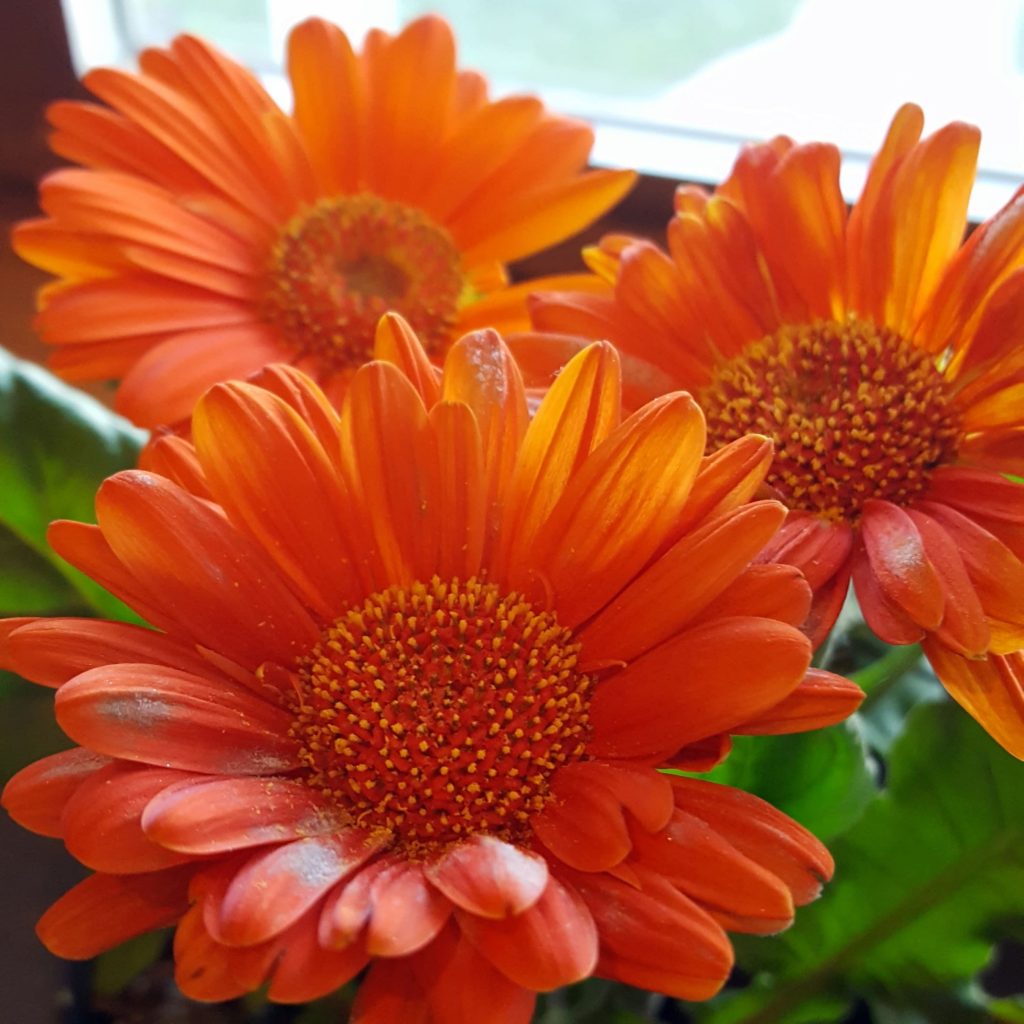 And even with these flowers starting to fade away, they still look pretty cool!