After work tonight I headed over to Ma's to see if she liked the Birthday card that she had ordered. It's for a party this coming weekend and if she didn't like it, I wanted to have enough time to make her a new one. 
But she said that it would work out perfect – whew!  It was a really cool card because she wrote a personal note inside that I added to it. Very Cool!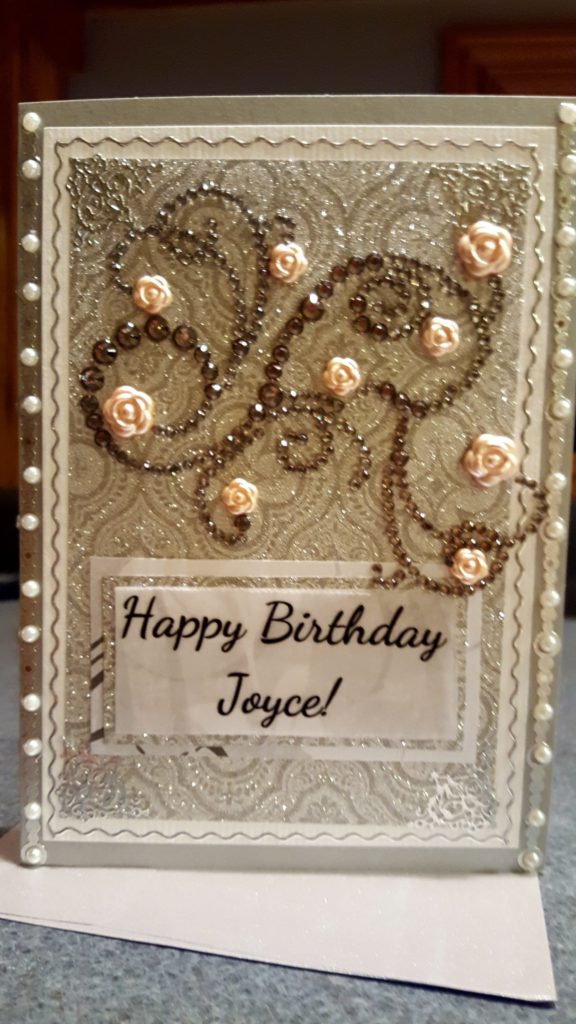 And of course she wanted to give me something for making it. And of course I said no! 
Then she asked if I wanted some tomatoes. Now that's a good trade if you ask me! So when I got home into the freezer they went with the others until this winter. 
One of our kids called when I was over at Ma's so I quick snapped a picture and sent it to them saying Hi back from her. It was a fast picture – but I like it allot!