When I got up this morning I could hear that it was trying really hard to rain this morning just as the sun was starting to come up for the day .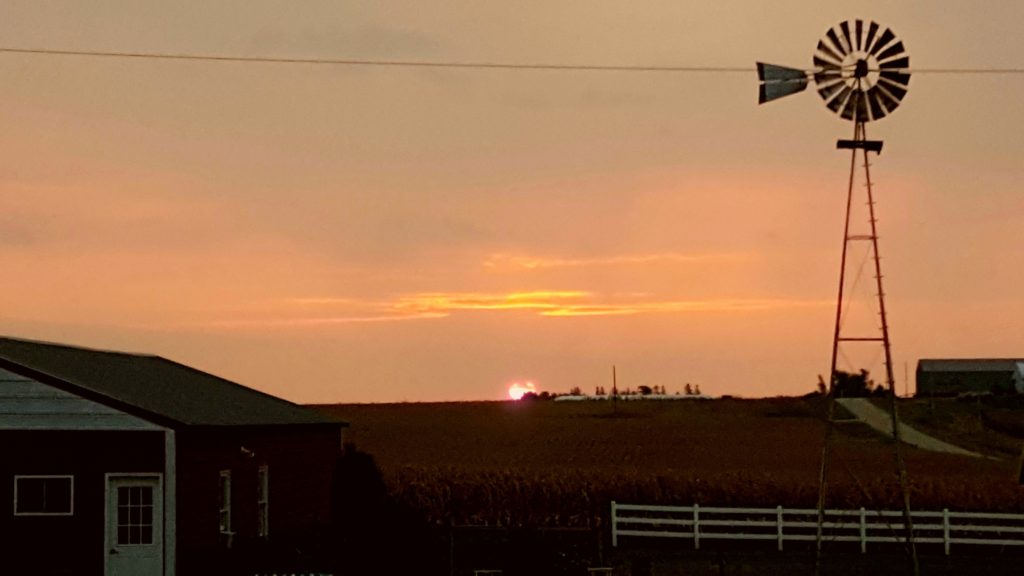 Now I know that we need rain, but with a day planned to be on the water today -well I sure wish that it would rain like maybe later tonight or something! 
But after checking the weather radar it looked like we would be OK for our kayaking trip and off I went with the truck with the kayaks in the back to meet up for breakfast before we hit the water. It was still overcast, but it was one of those times when you knew that the weather was going to turn out just be perfect. 
And guess what? It was absolutely perfect! The weather was around 80 degrees, a slight breeze was blowing, and hardly anyone on the river but us. Yup, just perfect. 
Then to top it off the trees were just starting to turn their fall colors and we never had to get out once because the water was too low. I think I could have stayed on the river even a couple more hours if we didn't have plans for the night. We had plans to go to a wedding reception then off to friends barn party. 
Whew! What a great day!