Any day on the water is a great day and then mix that up with some of my best girlfriends and it's a Perfect day! 
First things first. With the kayaks stored in the barn where they get pretty dusty and dirty, they needed a bath before I did anything! 
Daryl had the power washer hooked up and was ready to go by the barn and SCORE right? I think this project was only going to take me a minute or two and then I'd be done. 
Yea. 
Well the power washer was one where you have to pull it to get it started and after what seemed like about 2 hours of trying to get it started (OK it was only about 3 minutes!) I completely ran out of patience so I shut the water off, unhooked the water hose, and headed to the house to get a bucket and a brush. With a full pail of hot soapy water it really didn't take me too long and before I knew it, the kayaks were ready to go and so was I!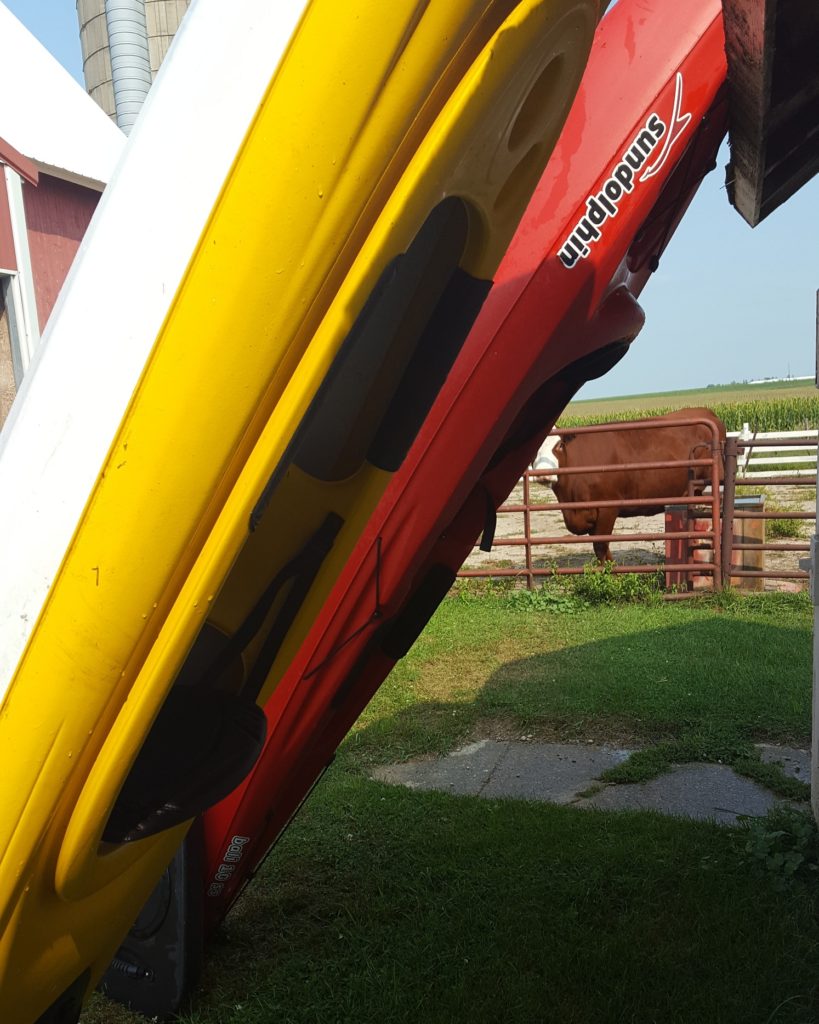 After we all met for breakfast and made our plans for the day, it turned out to be a perfect day just floating on the river enjoying each other's company and a great day on the water.  
I  used to really like being on the river and decided today that I'm kicking it up a notch. I Love being on the water!